Despite The Real Housewives of New York City's storylines revolving around the excesses and abundance of its cast members, another plotline never seems to go out of style. It goes by the name of Harry Dubin.
Dubin has been a mainstay on the show for years, with his Casanova behavior taking up center stage. He has been in relationships with half of the show's cast, and it looks like there is no end in sight for his ways. So who exactly is Harry Dubin, and how much is he worth? Let's find out.
All of the 'RHONY' cast members Harry Dubin has dated
According to Celebrity Net Worth, Dubin is worth an impressive $15 million. Celeb Suburb reports that Dubin's mother had a thriving real estate business when she and his father tied the knot. Together, they created the Dubin Development company, which has built thousands of homes in D.C, Virginia, and Maryland.
The 52-year-old doesn't seem to have a job but has worked with his family's real estate company. He was also credited as the brainchild of the Poopy the Pig app, which might explain his net worth. Morgan, however, revealed that the wealthy RHONY friend has a trust fund that enables him to live as lavishly as he wants.
Aviva Drescher accused Harry Dubin of not paying child support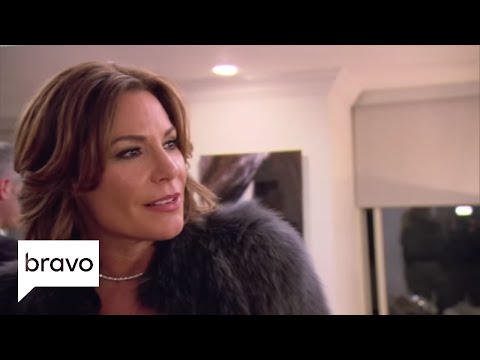 Drescher was the first girlfriend Dubin decided to settle down with, although it's unclear when the two tied the knot. The pair parted ways in 2005 despite having welcomed a son, Harrison, in 2002. Drescher went public in 2012 with claims that Dubin failed to honor his part in raising their son. She said he hadn't paid $294,372 in child support.
Additionally, Drescher claimed that Dubin hadn't paid $50,000 for their son's schooling and summer camp. In May of that year, Dubin was summoned to appear in court for absconding child support payments but never showed, claiming he was busy traveling.
Dubin, however, refuted the claims saying Drescher inflated the amount. He refused to address the drama further, saying he would not discuss their son in public. Regardless of the drama, we expect to hear more about Dubin in the future whether it's on The Real Housewives of New York City or elsewhere.
Source: Read Full Article