Sarah Jessica Parker played Carrie Bradshaw in Sex and the City for six years. During that time, the actor portrayed a single woman in her thirties living in New York City. Off-screen, however, Parker was happily married to actor Matthew Broderick.
In March 2020, Parker revealed why she always cringed when her husband visited her on the SATC set.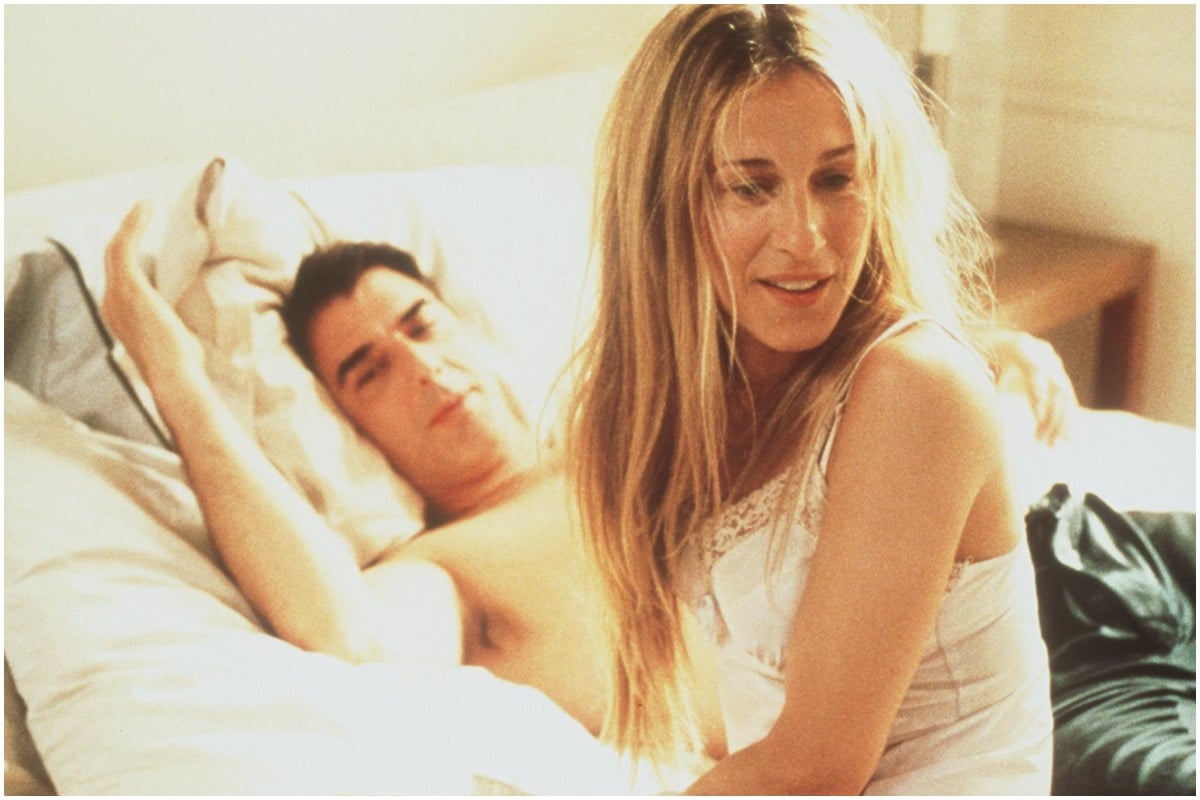 'Sex and the City' star Sarah Jessica Parker married Matthew Broderick in 1997
Before she landed the part of Carrie Bradshaw, Parker appeared on stage in roles such as Annie. Additionally, she acted in Girls Just Want To Have Fun, First Wives Club, and Hocus Pocus. When SATC creator Michael Patrick King approached Parker about the show, she was hesitant about playing Carrie.
 In an interview with The Mirror, she worried that the series would stop her from taking other film roles. However, Broderick convinced Parker to film the pilot and see what happens. In 1997, the pair had tied the knot in New York after dating for five years.
"If you're in a series, you can't quit, you can't work in the theatre, and you can't do a movie when you like," Parker explained. "Also, you can't just be with your friends and go to dinner or even to the market. But Matthew said, 'I think you should do this because it's a really good part. The worst-case scenario is it'll be successful.'"
The real reason why Sarah Jessica Parker didn't want her husband on the 'Sex and the City' set
Ultimately, Parker took Broderick's advice and agreed to star in SATC. Throughout the show's six seasons, Carrie and her friends– Miranda Hobbes (Cynthia Nixon), Charlotte York (Kristin Davis), and Samantha Jones (Kim Cattrall) navigate their personal and professional lives. One of Carrie's most significant story arcs is her relationship with Mr. Big (Chris Noth). 
While shedding light on New York life and the friendship between the four women, SATC became known for its hilarious, intimate scenes. Many fans will recall the time Carrie farted in Mr. Big's bed in an earlier season. Because of this, Parker admitted to the New York Times that she didn't want Broderick to see her acting as Carrie.
"I'd get so nervous," Parker explained. "Like, 'Matthew's here! Don't look at me!'"
Matthew Broderick turned down 'SATC' twice
In the same NYT interview, Broderick shared that he understood why his wife was nervous to act out some of her SATC scenes. The actor said she didn't want "anybody to see her" in the intimate moments on the show.
Luckily, the pair made it through the "embarrassing" moments, as Parker starred and produced SATC from 1998 until 2004. Additionally, she returned to play Carrie in two SATC movies. However, her husband didn't want any parts of the popular HBO series. He explained that he received offers to appear on the show twice but turned both characters down. One of them included a "premature ejaculator" named Vaughn, which ultimately went to Justin Theroux. 
Source: Read Full Article