"The Blended Bunch" appeared for what felt like a split-second on TLC in the spring. The show introduced Erica Shemwell and Spencer Shemwell, a Utah couple living in a modern "Brady Bunch." According to People, Erica, mother of seven, lost her husband Tony to cancer, while Spencer, father of four, lost his wife Aimee in a car accident. Both joined a virtual support group for widows and widowers, where they met and first hit it off. After just over a year, Erica and Spencer decided to tie the knot, blending their families together.
Season 1 of the show followed the couple and their 11 children as they adapted to their new lives together. Obviously, such a change is not without its challenges. Erica's brother steps in with an ulterior motive, and Erica herself had anxiety over her blended family. "Sometimes," Erica said in a Season 1 trailer (via People), "I really just wonder if there are moments when Spencer wishes that Aimee was here instead of me."
Is there more of "The Blended Bunch" to come? Here's what we know so far.
Will there be a Season 2?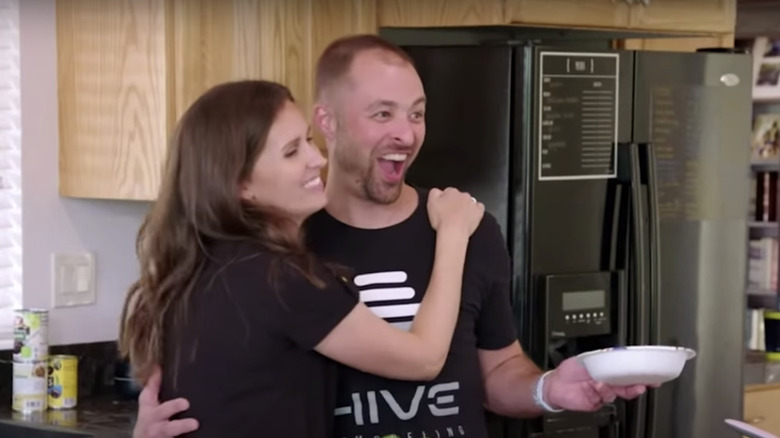 There is currently no set release date for Season 2 of "The Blended Bunch." In fact, Season 1 ended so abruptly that many fans wondered if it was canceled mid-season, according to ScreenRant. The show premiered on March 16, per People, and ended just six weeks later. Erica Shemwell's blog, Shemwell Bunch, posted about each episode, and the post about Episode 6 was titled "Season Finale," implying that Season 1 was meant to be just six episodes.
Season 2 still remains up in the air, especially considering the rather polarizing audience opinions of Season 1. One Reddit user called the show "So exploitative it hurts to watch," while another said, "It's absolutely horrible and I hate myself [because] I can't stop watching." Many of these comments came after the final episode, in which Erica forced her seven children to take on the last name of their brand new stepfather.
Fans also found the show to be particularly exploitative of the children's emotions. According to Celeb Baby Laundry, the show has several moments where the producers seem to go out of their way to make the kids cry, like when Spencer planted a tree in honor of his late wife, Aimee. The show performed poorly in ratings too, ending at 55th of Original Cable Telecasts, per the outlet.
Who would be on the cast?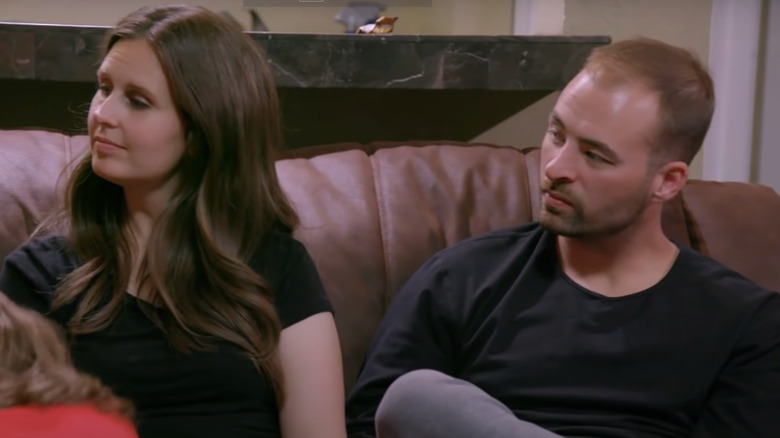 If there is another season of "The Blended Bunch," we can safely assume the cast will include … well, the entire blended bunch. According to People, Erica has her seven kids — Landon, Emily, Lily, Sophie, Tanner, Amelia, and Caleb. Meanwhile, Spencer has his four kids — Brayden, Harper, Avery, and Bexley. Unlike "The Brady Bunch," this family has no live-in staff, although they would very much appreciate one. "We're kind of like the modern-day 'Brady Bunch,' except we have no Alice," Erica said in a trailer (via People). "We need an Alice."
Erica's brother Quinn also appeared on Season 1, and he did not seem to be a huge fan of Spencer. Quinn was open about his distaste for Erica's children taking Spencer's last name. "As your brother, I think about if I died, I don't know if I would want my kid to have somebody else's last name," he told Erica. Quinn also expresses his discomfort with the overall situation with Spencer himself, saying, "I went through that whole traumatic experience with terminal cancer. And then here somebody wants to marry my sister. I mean, really, my true feeling is kind of like, 'What are you doing?'"
Erica's brother will definitely have more to say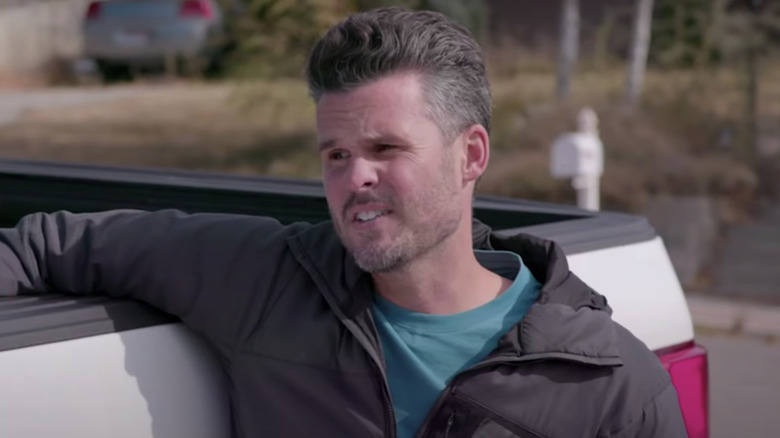 What would be the plot of Season 2 of "The Blended Bunch"? Season 1 showed the families adjusting to their new lives together. Now that Spencer and Erica have officially adopted each other's children, we could expect a second season to continue following the family, particularly the children, as they get to know each other better and begin to develop stronger relationships.
We would also certainly see more of Erica's brother Quinn, who was not shy about voicing his opinions. "When Erica and Spencer started dating each other and got engaged and basically married in no time at all, I was shocked, I was upset, I was not really excited," he said on the show (via MeAww). "You have seven kids, you have four kids, why on earth would you even think that that could work?" 
Eric was also very vocal about his belief that Spencer was not pulling his weight in the relationship, especially considering how quickly the couple got married. "[Erica's] doing everything while [Spencer is] doing his own thing," he said. "Wow, did this guy move from Virginia to Utah to find a babysitter, to find somebody that could take care of his needs, and was it really kind of a selfish proposition for him to make things happen?" We'll (hopefully) see how things shake out!
Source: Read Full Article