Netflix just released the trailer for its new movie The Devil All The Time. Starring Robert Pattinson and Tom Holland, the thriller tells a backwood story in post World War II Ohio. After watching its star-studded trailer, many wonder when The Devil All The Time will premiere on Netflix.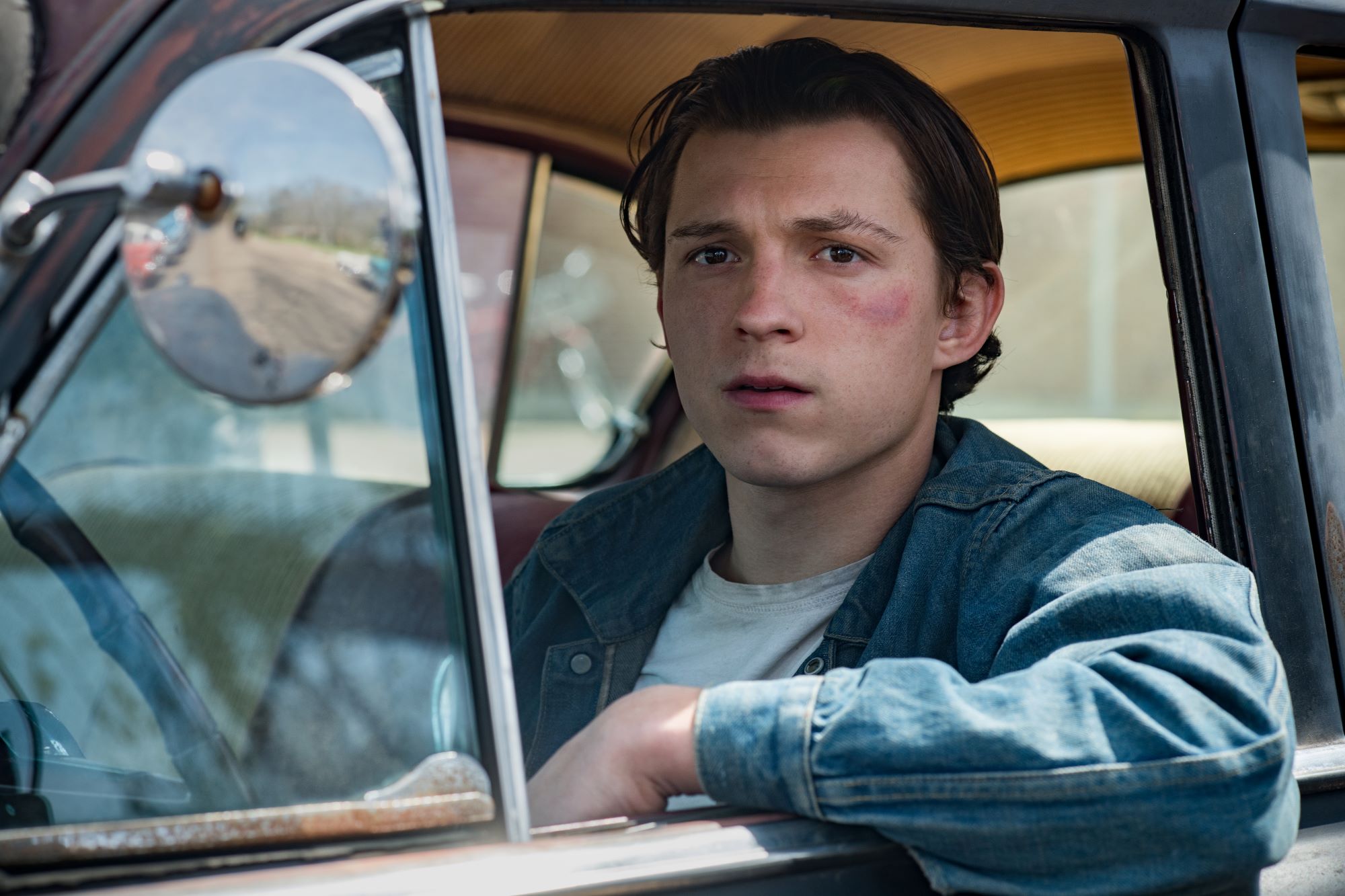 'The Devil All The Time' is based on a novel
Netflix's upcoming thriller, The Devil All The Time, is based on American author Donald Ray Pollock's 2011 novel of the same name. The book earned numerous literary accolades in 2012, including the Grand Prix de Littérature Policière and the Thomas and Lillie D. Chaffin Award for Appalachian Writing.
Pollock's novel tells the story of Arvin Russell, a young man from Southern Ohio whose mother died of cancer, and whose father, Willard, dies by suicide shortly after. As an adult, Arvin vows to protect his cousin Leonora. But when generations of darkness roll into town, including sinister new preacher Preston Teagardin who has his eye on Leonora, Arvin is driven to do something about it.
The Netflix film features a star-studded cast
The Netflix adaptation of The Devil All The Time features Spider-Man star Tom Holland as Arvin Russell, Bill Skarsgård as his father Willard, and Twilight star Robert Pattinson as preacher Preston Teagardin. Captain America star Sebastion Stan plays the Sheriff Lee Bodecker. And Riley Keough and Jason Clarke portray the sinister couple Sandy and Carl Henderson.
The Netflix synopsis for the film reads, "In Knockemstiff, Ohio and its neighboring backwoods, sinister characters — an unholy preacher (Pattinson), twisted couple (Clarke and Keough), and crooked sheriff (Stan) — converge around young Arvin Russell (Holland) as he fights the evil forces that threaten him and his family."
The film comes from writer and director Antonio Campos, who is known for his work on Netflix's The Sinner and Punisher. In an interview with Variety, Campos, who wrote the screenplay with his brother Paulo, said that he asked the story's original author Donald Ray Pollock to narrate the film.
"His voice is very powerful," Campos said. "We needed a narrator to guide us, to connect all these pieces and give us a sense that there is something bigger at play here. It had to be Don."
Holland's Spider-Man: Far From Home co-star, Jake Gyllenhaal serves as the film's producer alongside music supervisor Randall Poster. 
When does 'The Devil All The Time' premiere on Netflix?
After watching the riveting trailer for The Devil All The Time, viewers are dying to know when the film will be available on Netflix. As of now, the streamer has given the movie a Sept. 16 release date.
SO far, Netflix has only dropped one trailer for the movie. But in the coming weeks, the streamer may release more teasers and behind the scenes exclusives. 
Source: Read Full Article