Pop culture fans are gearing up for one of the year's biggest films. The Matrix Resurrections will be streaming on HBO Max in late December 2021, and for many viewers, the movie is the culmination of a film franchise that has changed lives. While a lot of the film remains shrouded in mystery, with no specific plot summary available for fans to look at and many of the film's stars keeping mum, a brand-new trailer has offered up some exciting new clues about the plot line of The Matrix Resurrections. This trailer promises a film that will not only carry the torch for the Matrix franchise, but that will introduce a whole new legacy as well. 
The original 'Matrix' trilogy was a game changer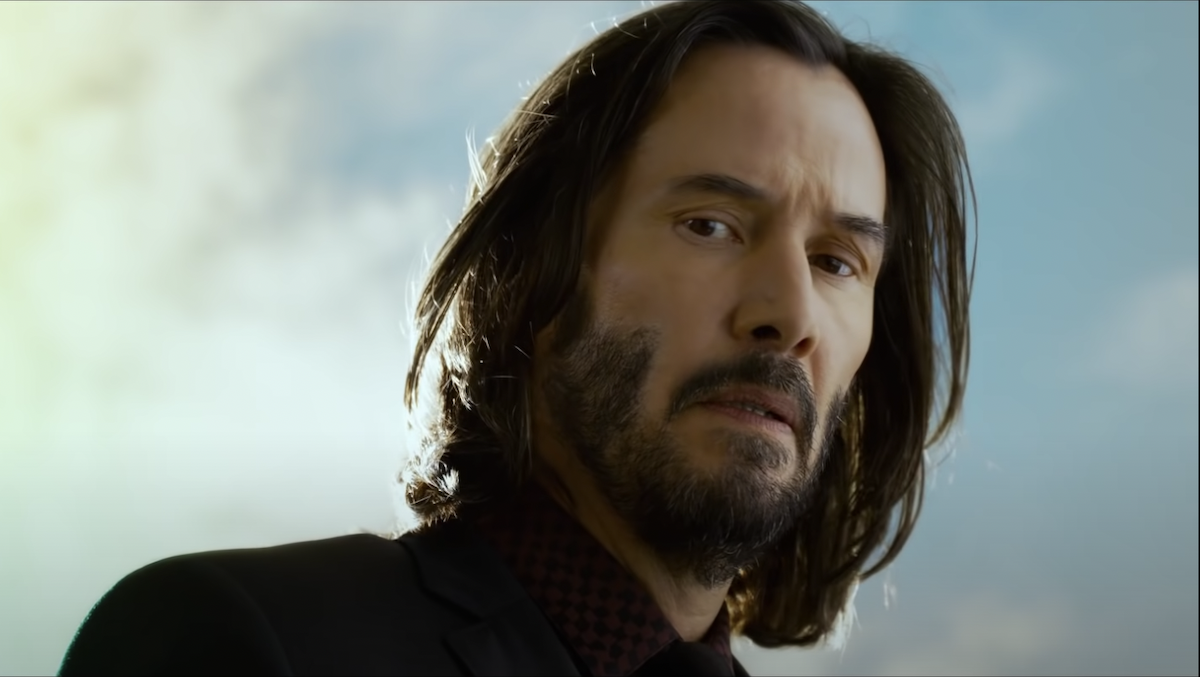 Plot details for The Matrix Resurrections have been kept strictly under wraps. So far, fans have been able to piece together that the story features Neo/Thomas Anderson being slowly sucked back into the Matrix in spite of seemingly having portions of his memory wiped.
However, a brand-new trailer that was released to social media offers up some intriguing clues. From the new trailer, fans can glean that not only will Neo and Trinity be reuniting at some point (in spite of the fact that Neo apparently needs to be reminded of the events in the original trilogy), but also that Neo hasn't lost his inimitable Kung Fu skills.
According to Vulture, fans will also be able to count on a lot of signature Wachowski-style action sequences, as well as the return of Jada Pinkett Smith as Niobe, although she didn't actually make an appearance in the trailer. One character who won't be in The Matrix Resurrections is Morpheus, played by Laurence Fishburne — according to the actor, he was never actually approached to be in the film. 
When will fans be able to watch 'The Matrix Resurrections'?
At this point, it is unlikely that any more details will be released until the film is released. Showrunners and cast members alike seem determined to keep most of the film's surprises close to the vest. Fortunately, fans won't have long to wait before they unlock the mysteries of The Matrix Resurrections.
The film, which is set to take place two decades after the events featured in The Matrix Revolutions, will be available to stream on HBO Max on Dec. 22, 2021. It will also be released to theaters, for those fans who want to experience the iconic action and technological thrills on the big screen. 
Source: Read Full Article