There are millions upon millions of people who love the Star Wars franchise, making it one of the most successful in film history. However, some of the story's biggest fans — namely one of the stars who made it such a hit — don't all feel the same way.
Actor Alec Guinness, who plays Obi-Wan Kenobi in Star Wars: A New Hope, has top honors of earning the most cash from the film thanks to a very wise financial choice. However, his monetary success did nothing to enamor the actor to the movie's content.
Over the years, Guinness has made some very derogatory remarks about Star Wars despite a $3.3 million paycheck.
Alec Guinness was famous before 'Star Wars' came along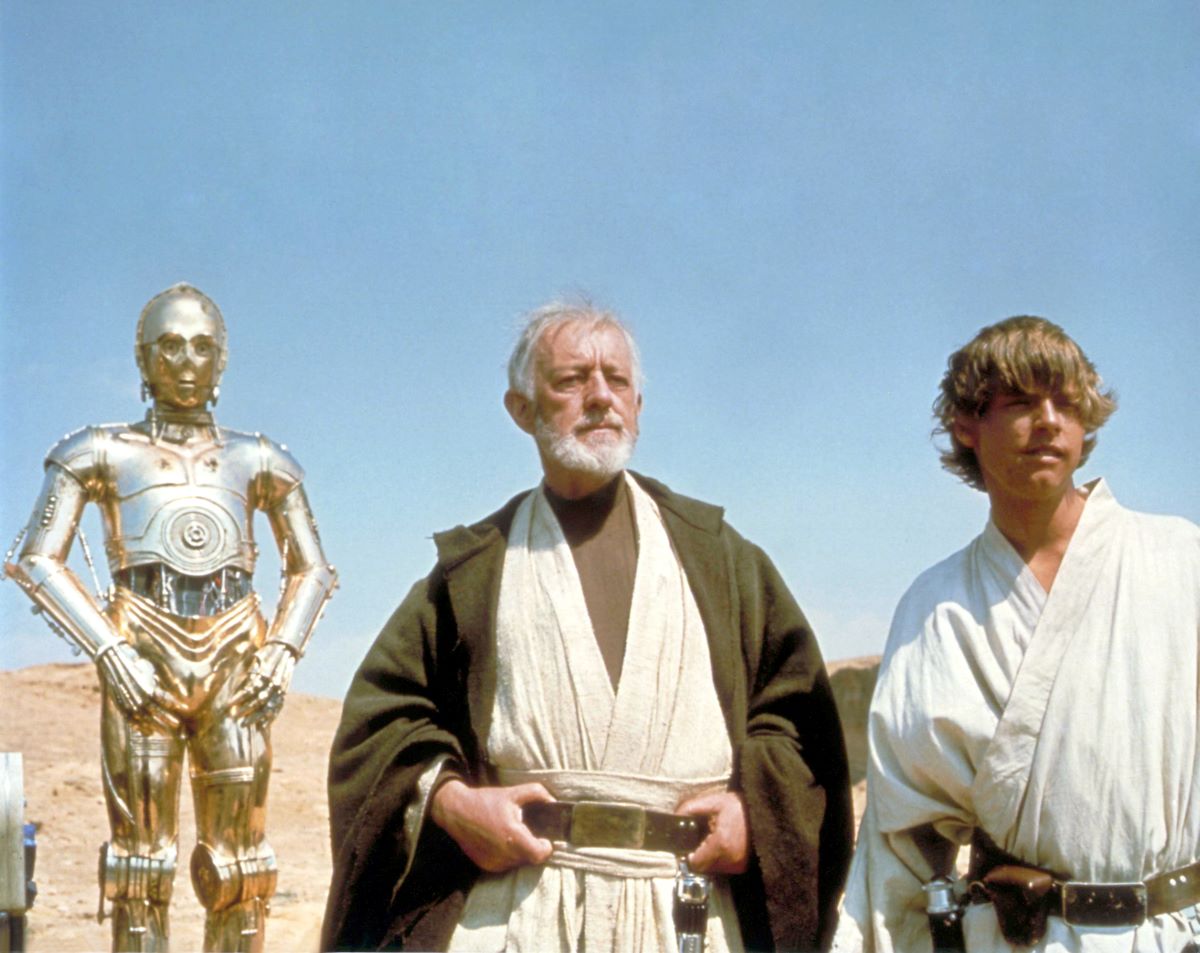 Some actors got their big break because they joined the Star Wars cast. But in Guinness' case, he already had an established career in Hollywood prior to putting on the Obi-Wan Kenobi cloak. He won the Academy Award for Best Actor for his portrayal of Prince Faisal in Lawrence of Arabia (1962) and also had the lead in the critically acclaimed Doctor Zhivago (1965), to name a few.
In many ways, having his name on the cast was a draw for moviegoers to see the first Star Wars film in 1977. And his work there earned him a Best Supporting Actor Academy Award nomination.
Guinness earned millions for playing Obi-Wan Kenobi
Thanks to his previous accomplishments, Guinness received a salary that matched his skill and experience when he got offered the part of Obi-Wan Kenobi in the first Star Wars movie. However, instead of taking a flat rate, the actor wisely decided to request a portion of the film's profits.
According to The Richest, Guinness' deal included 2.25 percent of the movie's profits. This netted him a cool $3.3 million for the first movie and approximately $50 million overall. Not too shabby for a few months of filming. Still, the money wasn't enough to make him a true fan of the series.
The actor famously didn't love 'Star Wars' and wasn't afraid to show it
Guinness may have made bank with his Star Wars involvement, but that doesn't mean he loved the movie that much. There are numerous anecdotes about the veteran actor disparaging the franchise even while he was part of it. He didn't like the sci-fi story or the cultural influence most of all.
For example, while signing autographs for one devoted young fan, Guinness said he would only sign on one condition — that the boy never watch the movie again. Apparently, his words made the boy cry and inspired his mother to give Guinness a piece of her mind.
"I said "Yes sir, I can,'" fan Daniel Henning recalled. "And then he got a pen, leaned his head down, (he was shorter than me and I can actually still see his freckles on his little bald head) and he wrote 'To Danny, Good wishes always. Alec Guinness. And you have promised me not to see Star Wars again!'"
The fan probably didn't listen. But it's a good thing so many people loved Star Wars, because it helped make Guinness a very rich man.
Source: Read Full Article