Millions around the world watched Prince Charles marry Lady Diana Spencer in 1981 in a lavish ceremony fit for the future king and his bride, but their fairy tale was short lived. In fact, it was pretty much doomed from the start.
The couple got engaged before they had a chance to got to know each other because the heir apparent was under tremendous pressure to get married. Not only that but he was still in love with his old flame, Camilla Parker Bowles. These circumstances led to a disastrous marriage, infidelity, scandals, and a messy split in 1992. However, the pair didn't actually divorce until four years later partly because Diana didn't want to. Here's more on that and who ultimately changed the princess' mind.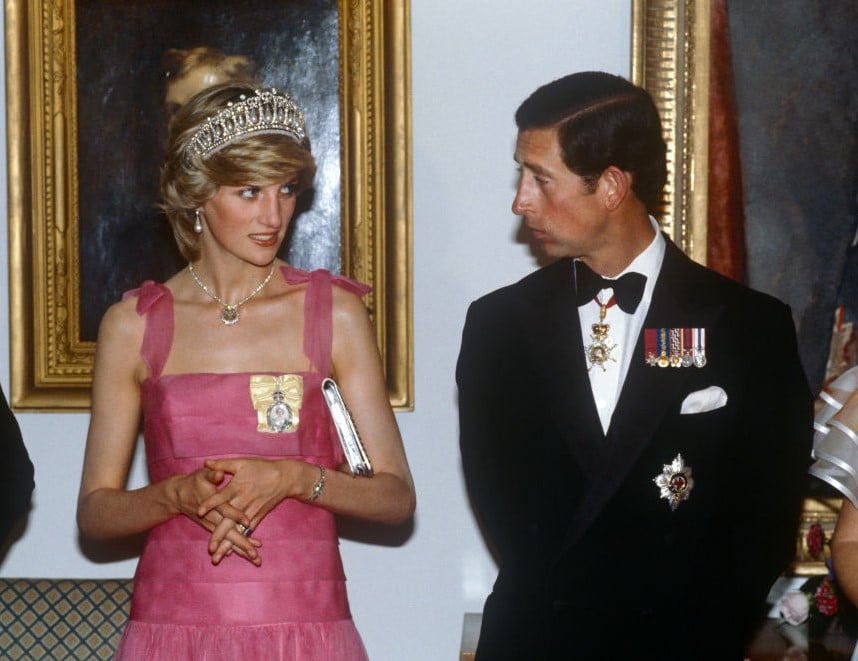 Why Diana didn't want to divorce Charles
You would think that being in such a tumultuous marriage for years, Diana would have surely wanted out but according to her personal trainer and confidant, Jenni Rivett, that wasn't the case.
"Given the choice, she would have stayed and tried to make a happy marriage," Rivett told Yahoo's The Royal Box. "She loved Charles. She wasn't the one who wanted to separate or divorce. She was sad about it. She wanted to be a loving wife." 
Many have speculated that another reason Diana may not have wanted to divorce Charles even though she knew he was carrying on an affair with Camilla was because she didn't want her children to go through that. Diana had to witness her own parents' bitter divorce when she was a child and didn't want William and Harry to have to deal with the same thing.
The reason she finally changed her mind
Diana actually changed her mind about ending their marriage when Queen Elizabeth II made it clear that she didn't have a choice.
The public mud-slinging between the prince and princess had gone on for a while and played out like a soap opera. But when Diana went on TV herself and gave a candid interview about her troubled marriage and life in the royal family, Queen Elizabeth had enough.
Following the Princess of Wales' explosive Panorama interview, Her Majesty sent a letter to Charles and Diana in December 1995 advising them to get a divorce. The prince wrote back shortly after that he was in favor of a divorce but Diana took two months to respond. Ultimately though she saw no other choice and reluctantly agreed as well.
Their divorce was finalized in August 1996, one year before the princess' untimely death.
What Diana got in her divorce settlement
When they finally divorced Diana got to keep all her jewelry except for the Cambridge Lover's Knot tiara. The queen gave it to her as a wedding gift, but the princess only wore it once. Her Majesty later lent that same tiara to Kate Middleton.
The biggest thing Diana was forced to give up though was her title of Her Royal Highness. Queen Elizabeth was actually willing to let her keep it but Charles was against it. Therefore it was removed and instead the queen allowed her to retain the title Diana, Princess of Wales.
She lost her HRH status but as part of the settlement still had access to the family's private royal jets, received a cash sum of around $22.5 million, plus another $600,000 salary to pay for her private office, and was able to continue living in her Kensington Palace apartment.
Read more: Why Princess Diana Went Into a Fit of Rage On Her Honeymoon With Prince Charles
Source: Read Full Article