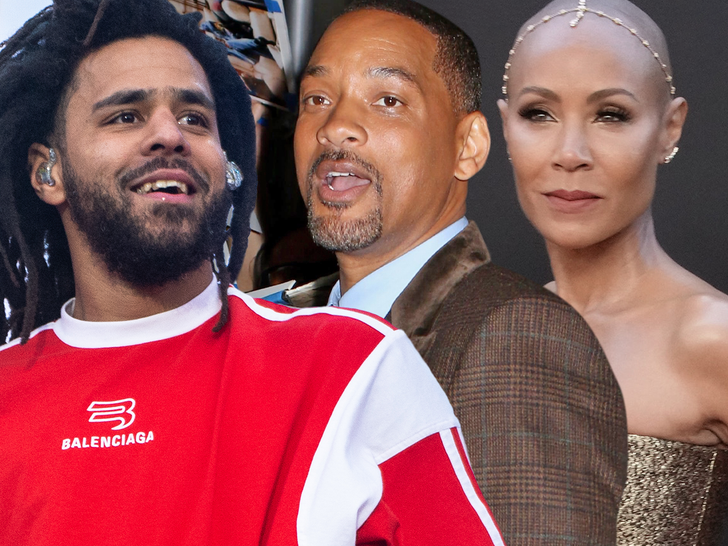 J. Cole's infamous lyrics about Will Smith and Jada Pinkett Smith — from his classic track, "No Role Modelz" — are now, obviously tainted, and Cole's navigating that slippery slope by nixing the line from live shows.
Cole was recently spotted performing the "2014 Forest Hills Drive" cut during a recent show where he muted himself when it came time to deliver the lyric about "Will & Jada love."
Waiting for your permission to load the Instagram Media.
The Dreamville rapper sheepishly commanded the crowd to fill in the blanks … seemingly understanding he could no longer rap it with conviction.
Fans have been ribbing Cole about the dated bars for days now, especially in the wake of Jada revealing she and Will separated 7 years ago.
On a brighter note, Cole earned his 1st ever #1 hit Monday on the Billboard Hot 100, courtesy of running laps around Drake on their "For All the Dogs" duet … "First-Person Shooter."
Let's hope he never has to amend any of that track's contents in the future.
Source: Read Full Article