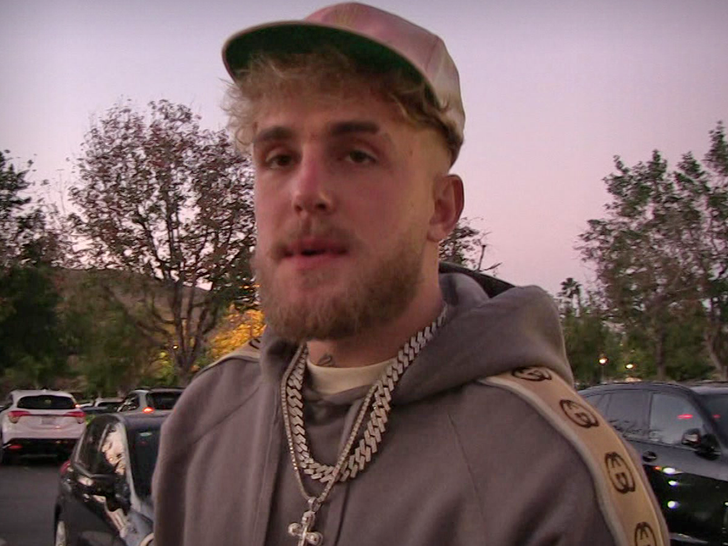 No, Jake Paul was NOT doing bumps of cocaine in the ring after his brother Logan's boxing match last weekend … so says the Problem Child himself, who's combating the allegations with comedy.
The 26-year-old internet superstar and pugilist was spotted on camera touching his nose as he stood behind his older bro following his win over Dillon Danis in Manchester … with many going to social media to accuse him of sniffing the booger sugar in plain sight.
Paul addressed it all in his most recent YouTube video … poking fun at the wild claims by surrounding himself with Coca-Cola cans and tossing a white powder in the air like LeBron James.
"Y'all want some Coke?" Paul asked his friends as he pretended to be drugged out.
After laughing it off, Paul got serious … saying his gesture was the result of being a sweaty guy — even zooming in on his nose to show how moist his skin gets from "five minutes of existing."
On top of that, his involvement in the post-fight scuffle certainly didn't help his perspiration problem.
"This is the thing, is I go to brawl in the ring to save my f***ing brother," Paul added. "Forty grown men around me, everyone's huffing and puffing, I'm yelling, 'You bitch, you're lucky I didn't kill you.' and I'm literally drenched in sweat."
"I come out, everyone knows I'm the most sweatiest person in the world. So I get into the ring to like, go be there for my brother and s***, and I put my hat on and I'm literally sweating down my face, so I'm just like this, trying to get the sweat off of my f***ing face."
Paul's girlfriend, Jutta Leerdam, backed her man … saying she's seen first-hand how seriously he takes care of his body — and all the haters need to quit trying to create a false image of him.
Ultimately, Paul said he's more of a mushroom and wine type of guy … so you won't see him hitting the slopes anytime soon.
Source: Read Full Article