The Big Bang Theory alum Mayim Bialik is enjoying her role as guest host of Jeopardy! Also heading a podcast with boyfriend Jonathan Cohen, Bialik is about to launch season 2 of her Fox Network sitcom Call Me Kat in 2022. The actor is also a mom of two sons, whom she co-parents with her ex-husband, Michael Stone.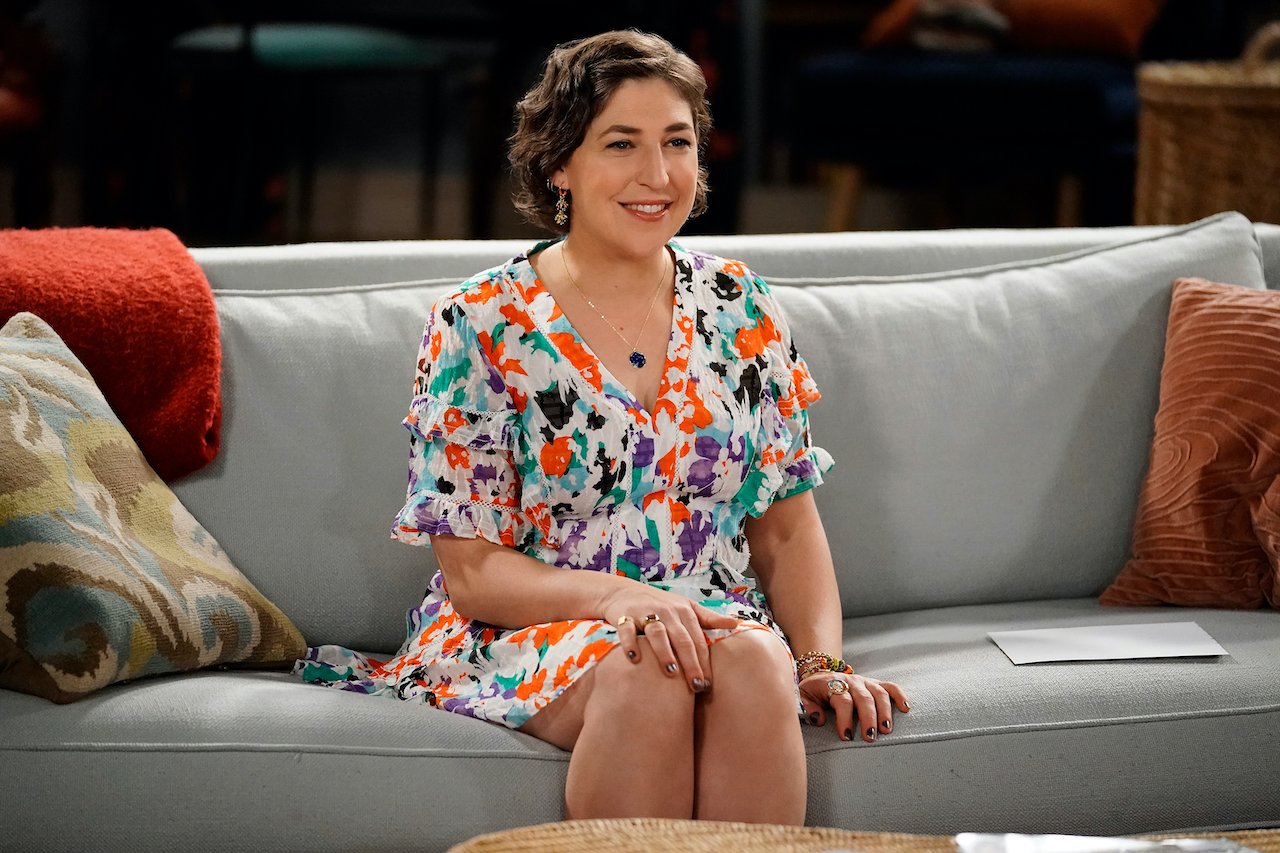 Mayim Bialik met Michael Stone in grad school
According to Parade, Bialik met Stone in a graduate-level calculus class at UCLA. The Jeopardy! star let him know early in their relationship of her commitment to Judaism.
"It was on our first date that I told my gentile friend Mike that I could only marry a Jew," Bialik wrote on Kveller in 2010. "So I guess he wasn't technically my boyfriend yet. He was just my longtime racquetball partner and calculus buddy. And I guess it also wasn't really a first date, because if he didn't want to do what he did from that day on, it would've just been a really awkward night, which two friends would have had to pretend hadn't happened when they played racquetball the next morning."
Stone converted to Judaism after dating Bialik for five years. Raised as a Mormon, Stone's family supported his decision and were encouraged by his newfound awakening of faith. "They saw his identification with any religion better than the identification with none that he had happily had since he left the Church due to disbelief and disinterest at the age of 12," Bialik explained.
The couple were married in 2003, hosting a Jewish ceremony in Pasadena, California.
'The Big Bang Theory' alum and Michael Stone divorced in 2013
Bialik announced the couple's plans to divorce due to "irreconcilable differences" in November 2012. She highlighted their commitment to providing their two sons, Miles and Frederick, with love and stability.
"Divorce is terribly sad, painful and incomprehensible for children," she wrote. "It is not something we have decided lightly. … The main priority for us now is to make the transition to two loving homes as smooth and painless as possible. Our sons deserve parents committed to their growth and health and that's what we are focusing on. Our privacy has always been important and is even more so now, and we thank you in advance for respecting it as we negotiate this new terrain. We will be ok."
The Jeopardy! guest host consistently shared that her top priority was raising her boys as a team with her ex-husband.
"Divorce isn't the end of a family," Bialik said in 2016, as reported by Parade. "It's the end of a nuclear family. It's the end of a family living in one house, but we still have responsibilities to each other's families and to our children as a family. It only strengthens my kids' lives to have all of the people they are related to together for significant events."
Mayim Bialik and Michael Stone mastered co-parenting during quaranting
The coronavirus (COVID-19) crisis caused a myriad of challenges for divorced parents when the nationwide quarantine was implemented in 2020. Bialik repeatedly expressed her appreciation of how she and Stone were on the same page on parenting throughout the pandemic.
"I'm so incredibly grateful, not only for my ex-husband, but for all of the work that we've put in to be able to have the kind of conversations we have to have," she told Us Weekly in August 2020. "We're essentially quarantining together in two houses, meaning we're the only people that we see and our kids go between two houses."
Bialik did point out that they still have areas of disagreement, but they are able to hash them out.
"It's actually been a really beautiful opportunity for us to also see where we don't align," Bialik said. "He's much stricter than I am. He practically takes out a tape measure when my mom comes over. … At least we can all talk about it. We laugh about it. I'm super, super grateful for that."
Source: Read Full Article