Don't come for Kendall Jenner unless she sends for you.
The supermodel has dealt with her fair share of internet trolls over the years and usually doesn't let them get a rise out of her.
However, a meme that recently began circulating through social media is not sitting well with Jenner and she is letting it be known.
Kendall Jenner rarely replies to claims surrounding her private life
Unlike her famous sisters, Kendall Jenner draws a line when it comes to publically talking about her private life.
The supermodel has made it clear over the years that her romantic relationships are things that she likes to keep to herself and has definitely stuck by her word.
However, Jenner was forced to respond to an internet troll who recently made a claim about her dating history.
On July 17, someone took to Twitter to share a meme that was centered around the five NBA players Kendall Jenner supposedly dated over the years.
"Starting 5 of NBA players Kendall Jenner dated," the post reads above shots of Cleveland Cavaliers guard Jordan Clarkson, Golden State Warriors guard D'Angelo Russell, Philadelphia 76ers guard Ben Simmons, Los Angeles Lakers forward Kyle Kuzma and Detroit Pistons forward Blake Griffin.
Soon after the post went up, Kendall Jenner simply replied back with, "2 out of 5 accurate, thanks."
The two men Jenner was referring to were Blake Griffin and Ben Simmons, who've been confirmed to have dated the supermodel in the past.
While this is the first time Kendall Jenner has replied to a meme poking fun at her dating history with NBA players, many of us are certain this will also be the last.
Relationships are things Jenner likes keeping to herself
Even though Kendall Jenner might prefer to go after NBA players, the model hasn't dated too many of them as many people think she has.
Jenner was first linked to Blake Griffin in 2017 after the two were spotted on multiple occasions together.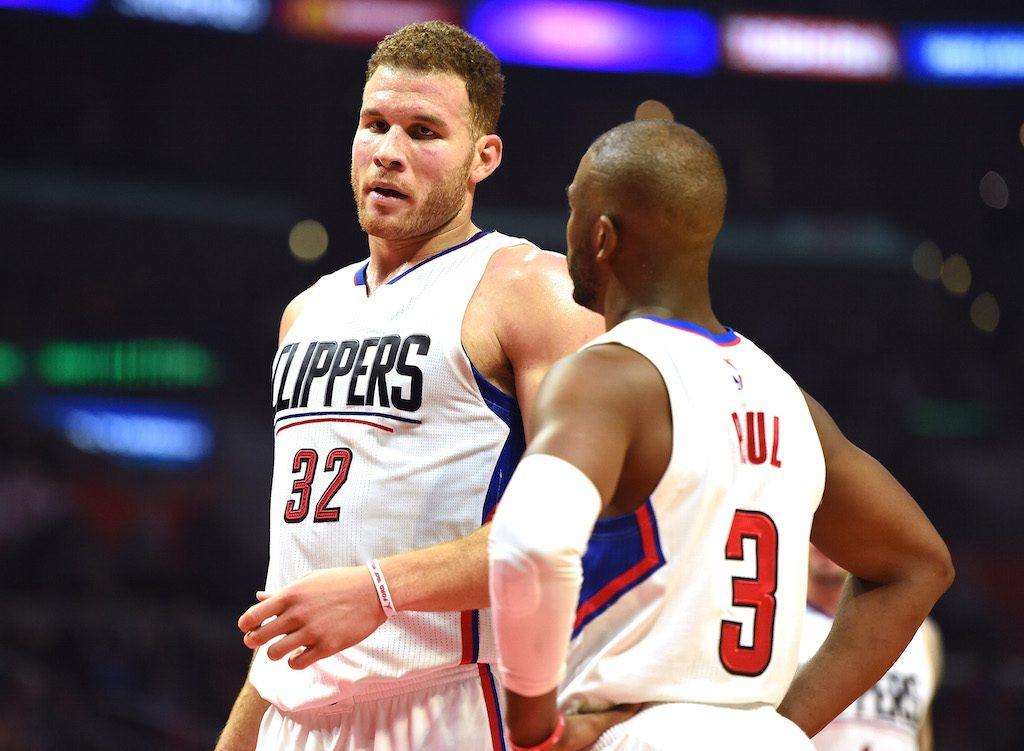 After spending a few months together, the couple started to grow apart in February 2018 after Blake Griffin's trade from the Los Angeles Clippers to the Detroit Pistons began taking a toll on their relationship.
"They've definitely cooled off and are taking things at a slower pace, but not because of any particular drama," the source told PEOPLE. "He got traded and isn't local anymore, so they've grown apart a bit just because of distance. They're still involved."
Following her romance with Blake Griffin, Kendall Jenner began dating Philadelphia 76ers guard Ben Simmons.
The two were on and off for a while before Jenner publically confirmed their relationship on the Ellen DeGeneres Show back in February.
While she has publically confirmed these relationships in the past, Jenner has continued to stay mum on the details of her love life.
To her, being in a relationship is a sacred union, and having her life publicized on a daily basis is enough to make her want to keep relationships out of the public eye.
"For me, a lot of things are very special and very sacred, like my friends and relationships, and I personally think that bringing things into the public makes everything so much messier," she said in an interview with Vogue Australia in May. "I'm very young and right now I feel like relationships aren't always super-certain and I don't want to bring too much attention to something if you don't really know long-term [what it's going to be]."
Source: Read Full Article