Quentin Tarantino is as much of a critic as he is a filmmaker. Over the years, the Academy Award winner has discussed and given his opinions on several of his favorite films. But there was one film, in particular, that Tarantino liked so much he nearly wrote a 20-page review on it. And it was a Superman movie.
Quentin Tarantino loves writing film reviews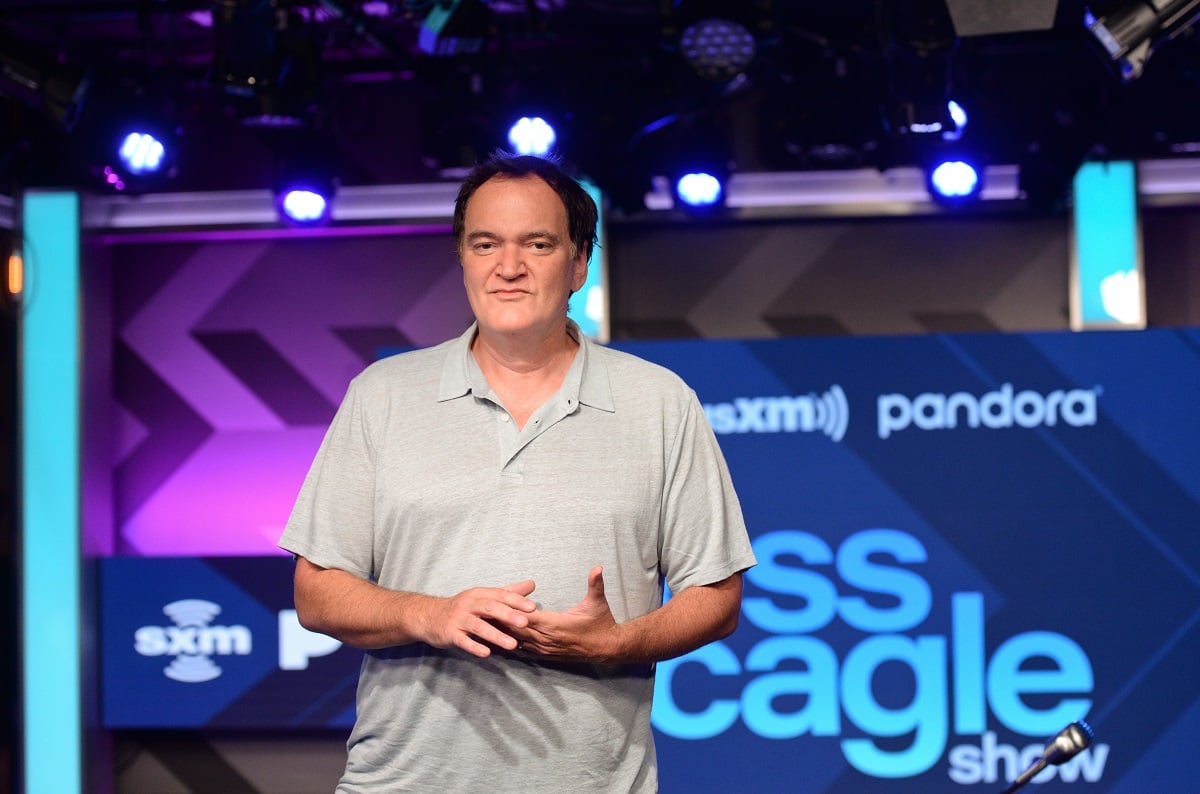 Apart from writing movies, Tarantino also uses his talents with the pen to write film reviews as well. As reported by NME, Tarantino owns New Beverly Cinema in Los Angeles. New Beverley Cinema is an art-house movie theater dedicated to showing classic films in 35mm.
In addition to the nostalgic perks New Beverly offers, there are also several of Tarantino's film reviews on its website. There, Tarantino covers several classic films like The Dynamite Brothers and Fatal Needles vs Fatal Fists for fans to enjoy.
The Superman movie that inspired a 20 page review out of Quentin Tarantino
Tarantino loved 2006's Superman Returns enough to write about it, according to a 2009 interview with The New York Times.
"I'm a big fan of Superman Returns," Tarantino said. "I'm working on what is now a 20-page review of that movie, and I'm not done yet."
At the time, he even thought that Bryan Singer should've won Best Director at Cannes for his work on the movie.
This isn't the only time the director has referenced the last son of krypton, however. Tarantino has also referenced Superman through his work. In Kill Bill Vol. 2, Bill, played by the late David Carradine, likens Uma Thurman's Beatrix Kiddo to the Man of Tomorrow.
"A staple of a superhero mythology is that there's the superhero, and there's the alter-ego. Batman is actually Bruce Wayne, Spiderman is actually Peter Parker. He has to put on a costume to become Spiderman. And it's in that characteristic Superman stands alone," Bill said in the film. "And it's in that characteristic Superman stands alone. Superman didn't become Superman, Superman was born Superman."
Given his references to Superman, it appears that Tarantino might be a fan of a certain interpretation of the character.
Quentin Tarantino thought about directing a superhero movie
Tarantino considered dabbling in the superhero genre some time ago. He debated adapting the Marvel superhero Luke Cage. The project would've come after Reservoir Dogs, according to Tarantino.
"I had even considered, after Reservoir Dogs, doing a Luke Cage movie," Tarantino told Yahoo. "But I ended up doing Pulp Fiction instead. So I think I might have made the right choice."
When he was asked what he thought about the Luke Cage TV series on Netflix, Tarantino didn't mince words.
"I love the way the character was presented so much in the 70s," Tarantino said. "I'm not really that open to a rethinking on who he was. I just think that first issue, that origin issue … was so good, and it was really Marvel's attempt to try to do a blacksploitation movie vibe as one of their superhero comics."
Source: Read Full Article