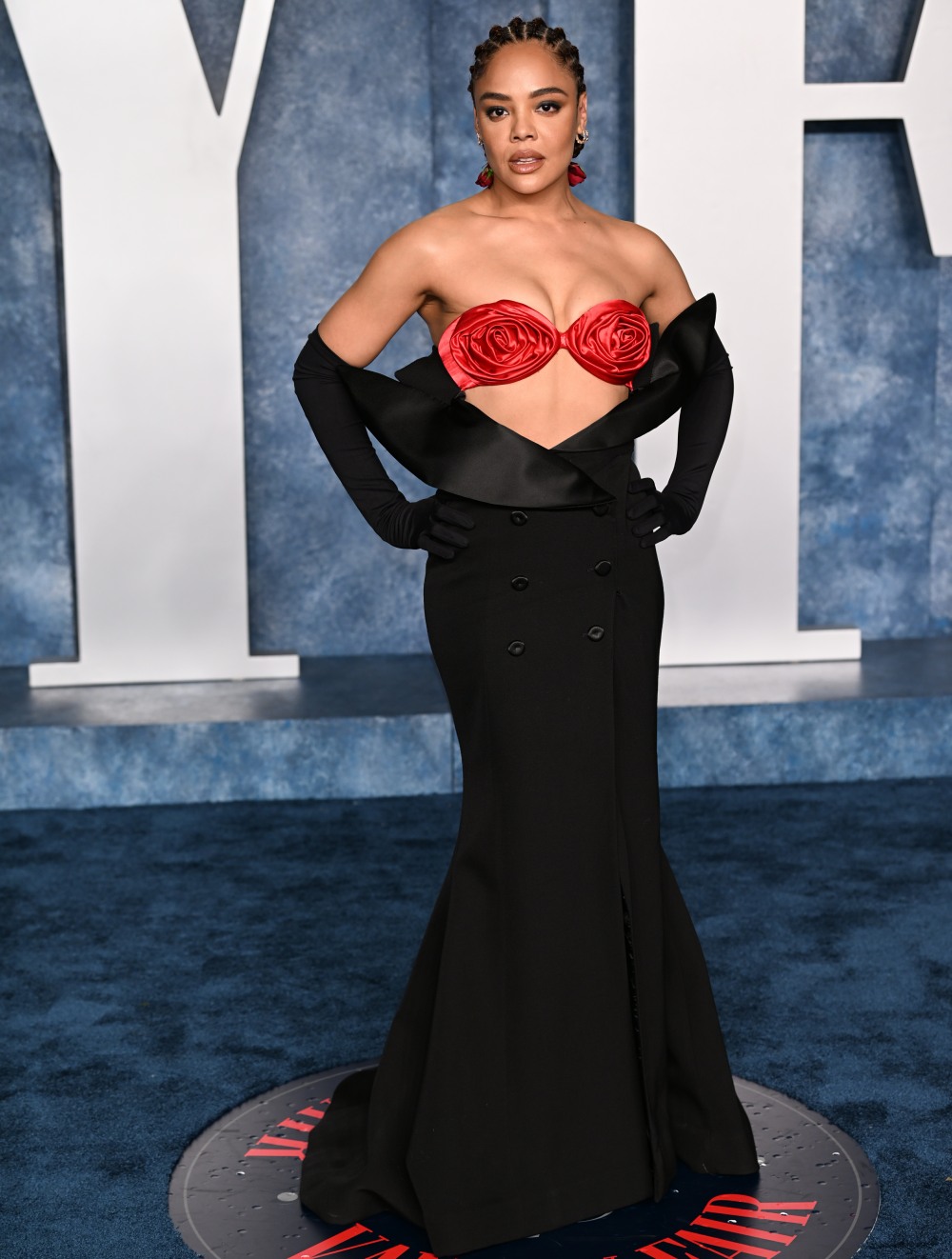 I love several gossip sub-genres and "celebrities talking about their weird diets and eating habits" is definitely one of the top sub-genres, right up there with "celebrities talking about changing their citizenship" and "people reacting to Princess Kate's jazz hands and gawping." But I digress, we were talking about food. Does Tessa Thompson give off the vibe of a picky eater, or someone highly selective about random food? Not to me – I would have believed it if you told me she was vegan OR an omnivore. But I never would have expected this:
Hamburgers might be a staple for some, but Tessa Thompson has never tried one. The Creed III star made the confession while at Vanity Fair's annual Oscar party on Sunday night.

"I've never had a hamburger in my life," she said. A reporter for the outlet asked if she is vegetarian and Thompson said, "No."

"I eat other things, I've just never had a hamburger," said the Passing actress before she joked, "It's the only thing extraordinary that I can still claim."

That wasn't her only confession. She added that she just "recently" tried an egg for the first time, however, she wasn't impressed.

"I had never had one of those. I don't think they're great," she said. When the reporter mentioned there are lots of ways to enjoy an egg, Thompson said, "That's the problem with them. It's like, pick a lane."

Still, there's one traditional staple that Thompson can't get enough of. "I love potatoes."
[From People]
I feel seen. I have weird food quirks too! I rarely eat hamburgers and on the rare occasion that I do, it's usually without a bun and with just ketchup. I also don't eat eggs – it's not that I distrust eggs, I'm just not impressed by eggs. And I also love potatoes. I can't believe there's someone in Hollywood with similar food quirks. I wish someone had asked her about cheese. I cannot stand most cheeses, they make me sick and barfy. I bet Tessa likes bacon though.
Unpopular opinion, I guess: stop putting everything on hamburgers, hamburgers should not be 10 inches high. Your side dishes do not need to go "on" the hamburger. The average person doesn't want to unhinge their jaw just to take a bite of a hamburger.
— BRED HAIRED SHANK$🇵🇷🇩🇴 (@kenfucknmasters) March 13, 2023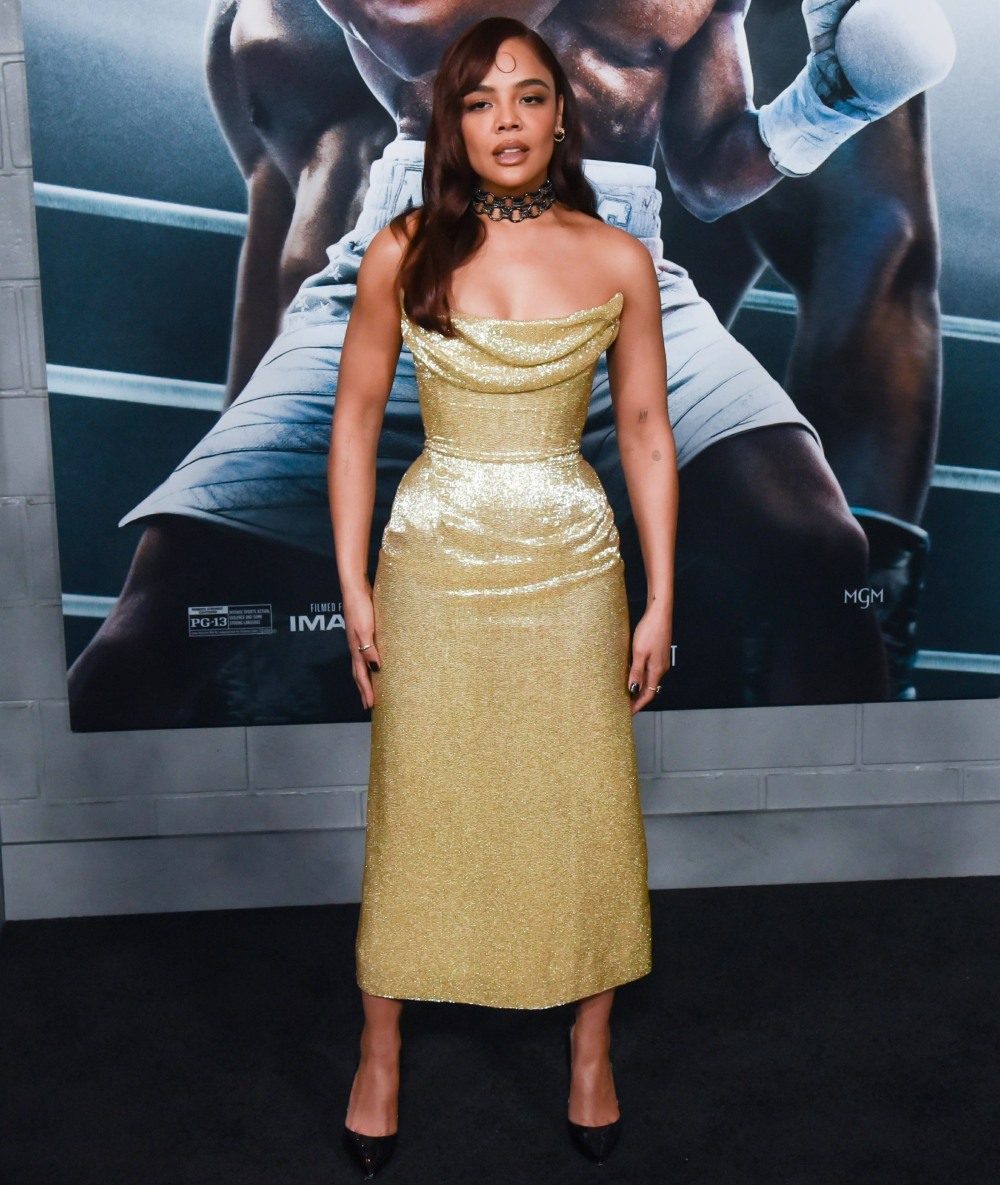 Photos courtesy of Backgrid, Cover Images, Avalon Red.
Source: Read Full Article