From sneaker design to hometown pop-ups, British lifestyle label Mallet has honored its London roots at every opportunity. For its Spring/Summer 2023 campaign, the label brings the focus to the capital's game changers, highlighting those who symbolize the beating "Heart of the City."
Founding sports initiatives, launching culinary projects and embarking on other inspiring journeys, the hand-selected talent have been picked for their atypical paths into their respective careers. Their work aims to make a difference for the next generation, opening up new opportunities and serving as inspiration to young people from all backgrounds.
This season, Mallet heads to the humble laundrette – a place where different lives cross and new encounters are made. Dressed in the label's latest garments and footwear, the cast of nine game changers come together in the unique setting where their stories collide. Hypebeast caught up with them to discuss why London has played a role in nurturing the work of these individuals.
Introduced first in the new Holloway monochrome sneaker, we meet Abdul-Jalaal Arowosaye – also known as Papii Abz – from music collective NSG. For this artist, London represents the beginnings of his career and thanks to its "melting pot full of people from all over who enjoy experiencing different cultures," it is also where the afro-swing group found its first-ever fanbase. DJ duo Menendez Brothers share a similar sentiment. Though they lean more to electronic music, it was their residencies in London's clubs such as a Ministry of Sound as well as honorable mentions throughout the underground circuit where they found their footing.
Passing through the video deep in conversation and suited in Mallet's smart SS23 additions is nothing out of the ordinary for Eugene Bradley. As events coordinator of London's go-to after-hours venue BOXPARK, Bradley is responsible for bringing talent from across the country at special nights. For him, events in the city are his true calling and giving a platform to other talent is what drives his passion. He says, "I want to be in a position where I can provide opportunities and put on talented & passionate people like myself."
"I want my legacy to show that I've helped shift a culture," says East London-based filmmaker Kevin Hudson as he jumps into frame. Given his wealth of creative experience, the Mallet campaign isn't the only time he has crossed paths with fellow talent. In 2020, Hudson won a MOBO award for directing NSG's "Lupita" music video which became a career defining moment for him and the collective. Like Bradley, he aims to make it his mission to "help others break into the industry."1 of 2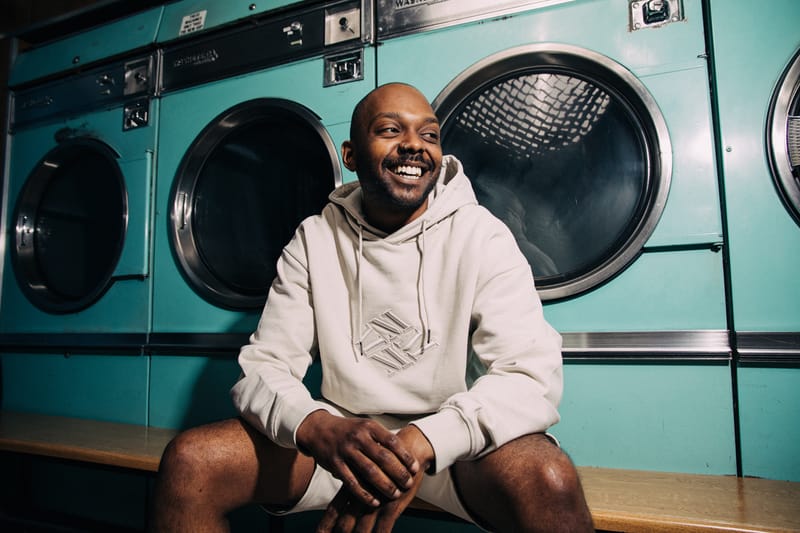 2 of 2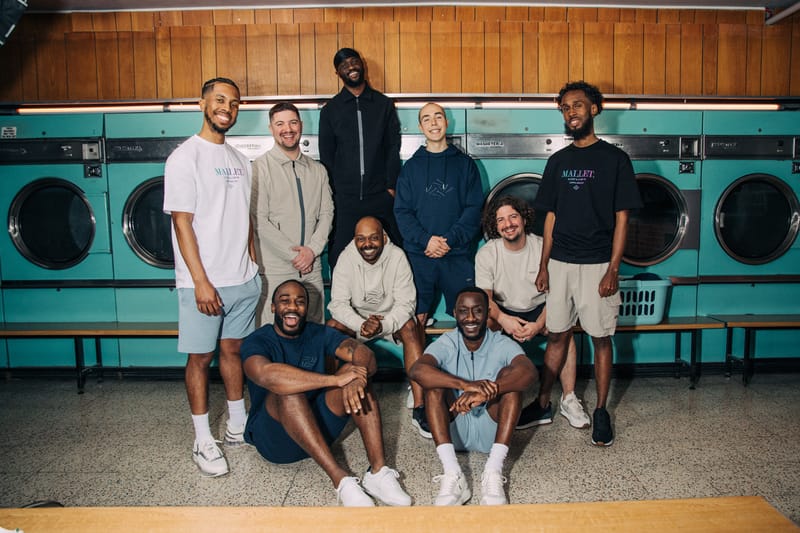 Similarly to Hudson, graphic designer Kieron Boothe is often found sourcing new inspiration in the artistic hub of East London. His work centers on his family ties to reggae and paying homage to his roots in Jamaica – most recently the designer featuring the Jamaican Football Federation on its new kit launch. Reclaiming heritage and identity seems to be somewhat of a common thread as Brixton-based chef Ruben Dawnay has founded his entire career on his Polish-Jewish heritage. Serving up traditional Reuben sandwiches, he says, "I started selling smoked goods to hungry Brixton locals and it just grew from there. Now I want to build a little BBQ empire here. That's the dream!"
To round off the feature, Mallet explores the sporting world, meeting sports journalist Jaydee Dyer. Though Dyer draws his inspiration from America's Stuart Scott who "constantly moved the standard forward" he hopes to be London's very-own sports pioneer. In a heartfelt tribute to the capital, fellow sports enthusiast and YouTube sensation Mustafa Kahie says, "London has shaped me into the person I am today. But most importantly it's the people here who have helped me understand different cultures and given me so many different opportunities in my life." Like the rest of the talent, the Baiteze Squad founder hopes these moves will inspire young people that there is more than one path in life.
Explore the campaign featuring the nine inspiring trailblazers in the gallery above.
For more information and to shop Mallet's SS23 collection, check out the brand's website.
Source: Read Full Article