Actor Jason Sudeikis is known as cheerful Ted Lasso on Apple TV+. His trials and triumphs are both hilarious and heartwarming as he navigates a new job in a new country while also dealing with other circumstances, like divorce. Throughout it all, Lasso keeps his signature bright outlook thanks to Sudeikis, who also won his first Emmy for the role in 2021. He apparently gives a lot to every aspect of the part, but which elevating scene did he say left him with a gory gash after taking a knock on the head?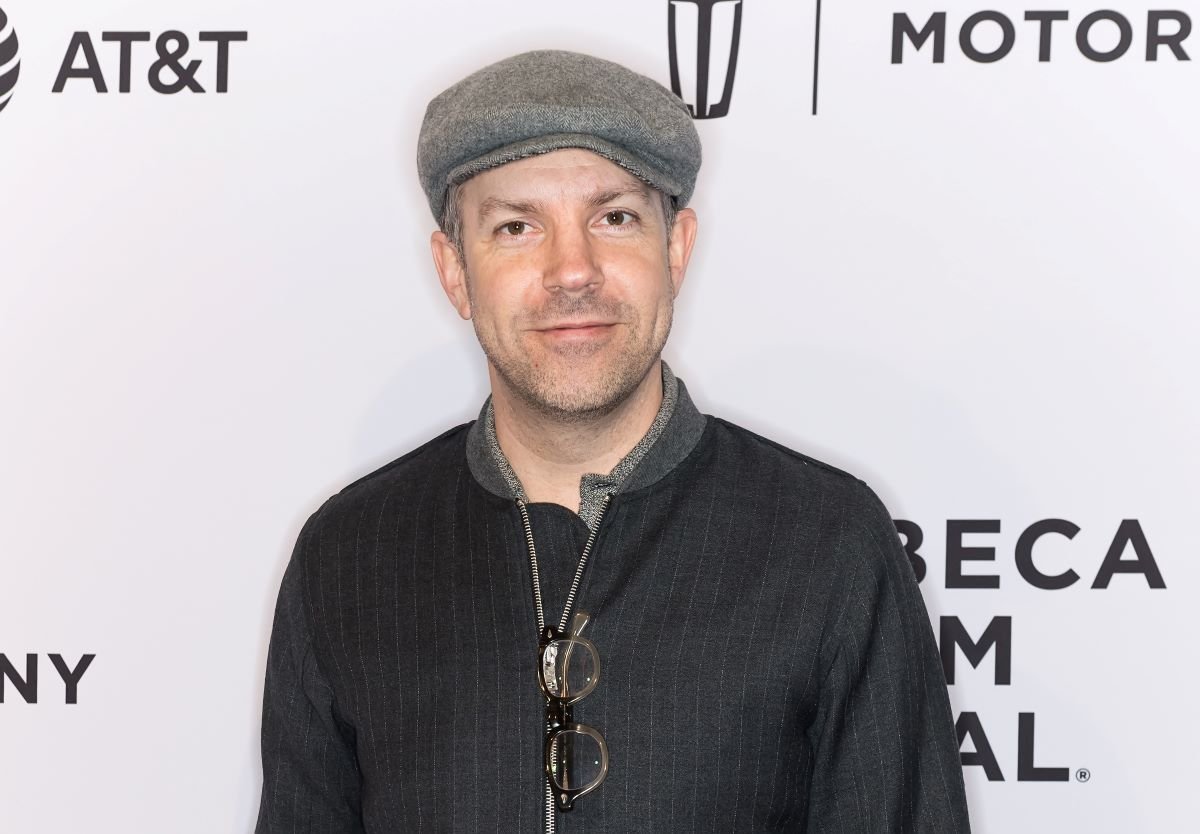 Jason Sudeikis won his first Emmy for 'Ted Lasso'
Ted Lasso is a small-town America football coach who ends up leading a professional soccer team in England. Some of the players are cocky or grumpy, and Lasso does his very best to keep them all happy. And Sudeikis plays him, so he's extremely easy to like – hence the popularity of the show.
Sudeikis won Outstanding Lead Actor in a Comedy Series and the show's cast and crew took home four 2021 Emmy trophies. Part of their appeal is that the characters are likeable, but the cast all seems relatable and also appear to really like each other. For instance, they ate biscuits and sang karaoke to celebrate their Emmy wins together at a private after-party.
It's hard to deny that Sudeikis is equally impressive and likeable in the role. Not only does he sport the best attitude — and arguably the most disarming television mustache not on Ned Flanders — he's literally bled for the part. What mood-boosting, unscripted stunt required him to seek minor medical attention?   
Jason Sudeikis on head injury: 'They had to glue my head shut'
While filming a scene in the first season during which Lasso is exiting Rebecca's office, Sudeikis improvised and seemingly tried to jump through the door frame. He hit his head, crumpled to the floor, then got up and walked away. He said he didn't realize it immediately – and the scene made it into the show – but he actually had a bit of a gory gash.
Sudeikis described the moment to Drew Barrymore during an interview on The Drew Barrymore Show. He said, "I jumped up and then, boom! I cracked my head."
Sounds painful, but Sudeikis kept things moving. "I stand up. I think I'm fine," he further explained. "But then a pool of blood just starts dripping down."
Sudeikis was bleeding badly enough he said, "They had to glue my head shut." After that first aid, he was fortunately back to work shooting his scenes.  
'Ted Lasso' season 3 is confirmed, but may be the last
The finale of the second season of Ted Lasso premieres Oct. 8 on Apple TV+. A third season is also confirmed. In the past, Sudeikis has suggested that his initial intention was to make the show a three-season deal. But he's made comments that seemingly leave the possibility open for more.
So, fans will have to enjoy the moments they have while they have them. While anything beyond a third season is uncertain, hopefully all future seasons will find Sudeikis safe from head injury.
Source: Read Full Article