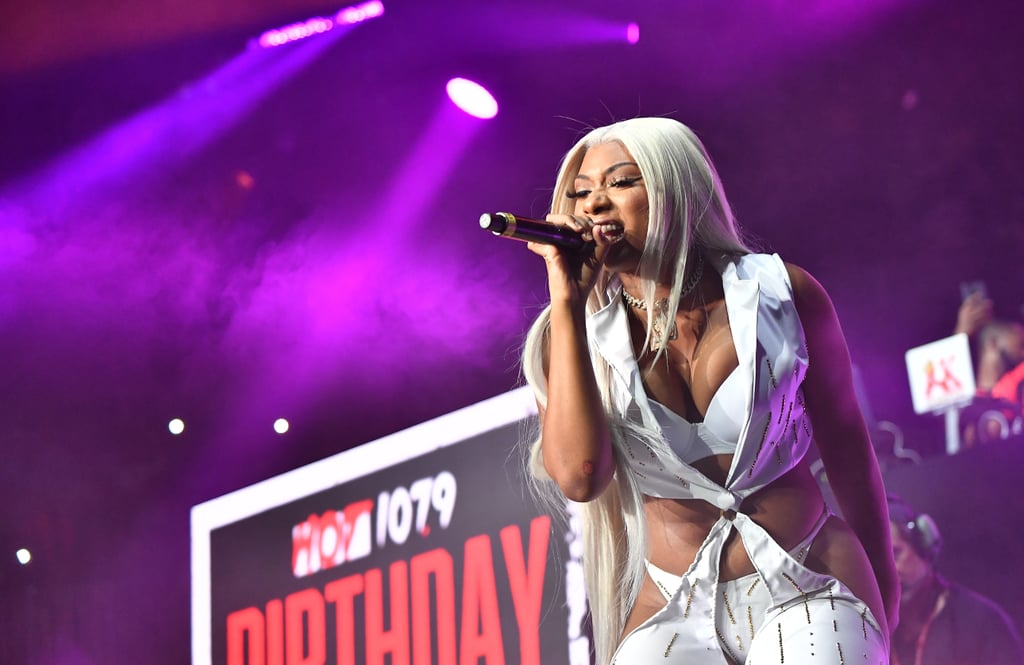 11 Megan Thee Stallion Songs That Should Be on Repeat During Your Hot Girl Summer

Megan Thee Stallion's rise to the top over the course of the last year has been a source of enjoyment for many, and if you still haven't gotten into her music, you're only doing yourself a disservice. The 24-year-old Houston rapper has a pretty captivating sound, and her raunchy, sex positive lyrics — which are more often than not about being a "hot girl," making money, and getting everything she wants — helped her skyrocket to fame. She's essentially become the model for women who know their worth, are confident with their bodies and their sexualities, and refuse to apologize for putting themselves first.
In addition to that, Megan Thee Stallion and her empowering lyrics are the driving force behind one of this season's most popular memes known as the "Hot Girl Summer," a term that many people are laughably tripping over their feet to try and understand. But let's face it: you're not actually having a Hot Girl Summer if you're not listening to Megan Thee Stallion! That being said, do yourself a favor and check out some of her best songs, and make sure you add them to your playlist before Summer is over.
Source: Read Full Article