We asked the members of the BuzzFeed Community to tell us which books they think should be made into a movie or TV show. Here are some of the best responses:
1.
The Percy Jackson series by Rick Riordan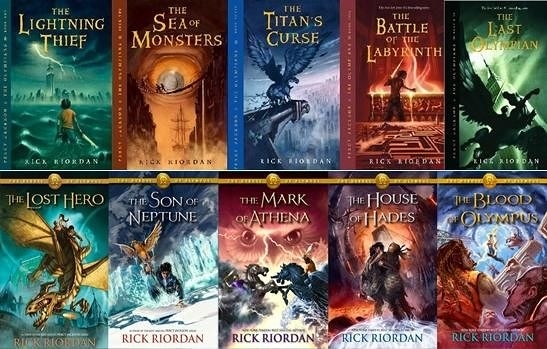 Percy Jackson, after he finds out he's the son of Poseidon, finds himself in a lot of Greek mythology-based conflicts that he has to fight his way out of.
"The first two movies were absolutely nothing like the books — a remake of the first two and then a continuation of the remaining books would be amazing." —good_mourning
Get the series from Amazon for $24.71.
2.
The Gemma Doyle trilogy by Libba Bray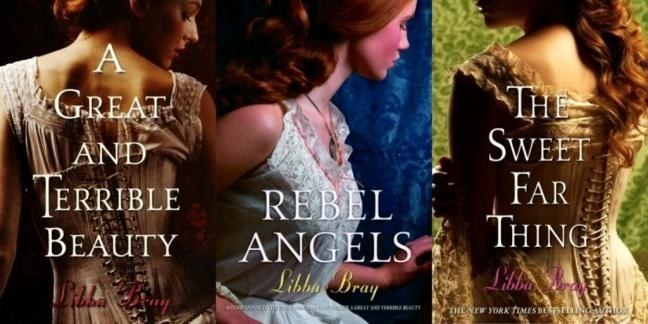 Gemma Doyle gets visions of the future — and they're rarely the good kind. Set in 19th century England, Gemma has to fight all the obstacles in her path that are blocking her from finding answers and living out her destiny.
"Anything by Libba Bray! But specifically A Great and Terrible Beauty. It's so good." —elizabethd45c98cbb3
Get the series from Amazon for $14.99.
3.
The Lunar Chronicles by Marissa Meyer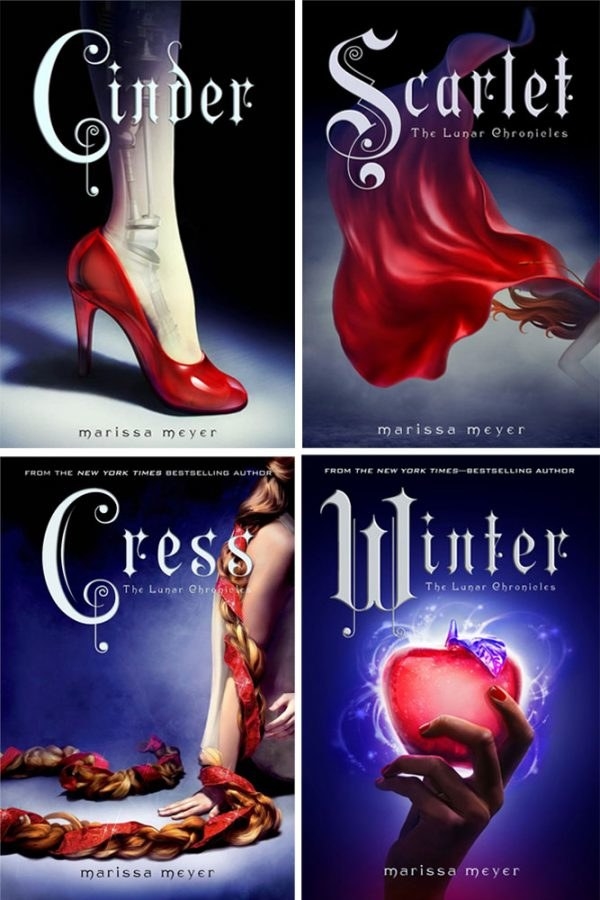 In this futuristic retelling of Grimm's fairytales, this series follows Cinder (Cinderella), Scarlet (Little Red Riding Hood), Cress (Rapunzel), and Winter (Snow White) on their mission to save their kingdom and the world.
"This series is one of the best YA sci-fi/fantasy book series ever made and definitely deserves a GOOD movie adaptation. The series is like a mash-up of classic fairytales and Star Wars." —laurenc46a934bc9
Get the series from Amazon for $42.76.
4.
The Matched trilogy by Allie Condie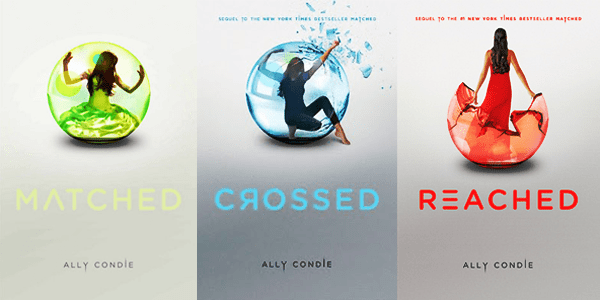 Cassia believed that The Society had everything planned for her, right down to who she's supposed to spend the rest of her life with. But when Ky's face flashes before Xander's — her Society-dictated soulmate — this leads all three of them on a quest to discover the true meaning of destiny and choice.
"I remember reading these books in the 7th grade and LOVING them. It would be a great dystopian series." —extravagantkiwii
Get the series from Amazon for $29.88.
5.
The Selection series by Kiera Cass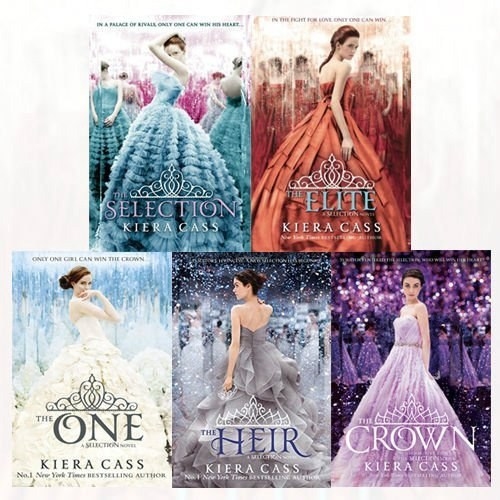 The Selection is a tradition in which 35 eligibles fight to marry the crowned royal. Follow America Singer, and then Princess Eadlyn, on the paths and personal journeys they go on through the Selection.
"Some parts of them are a bit out there, but overall it's a fun story that would be a good and entertaining film." —glamfish500
Get it from Amazon for $26.17.
6.
We Were Liars by E. Lockhart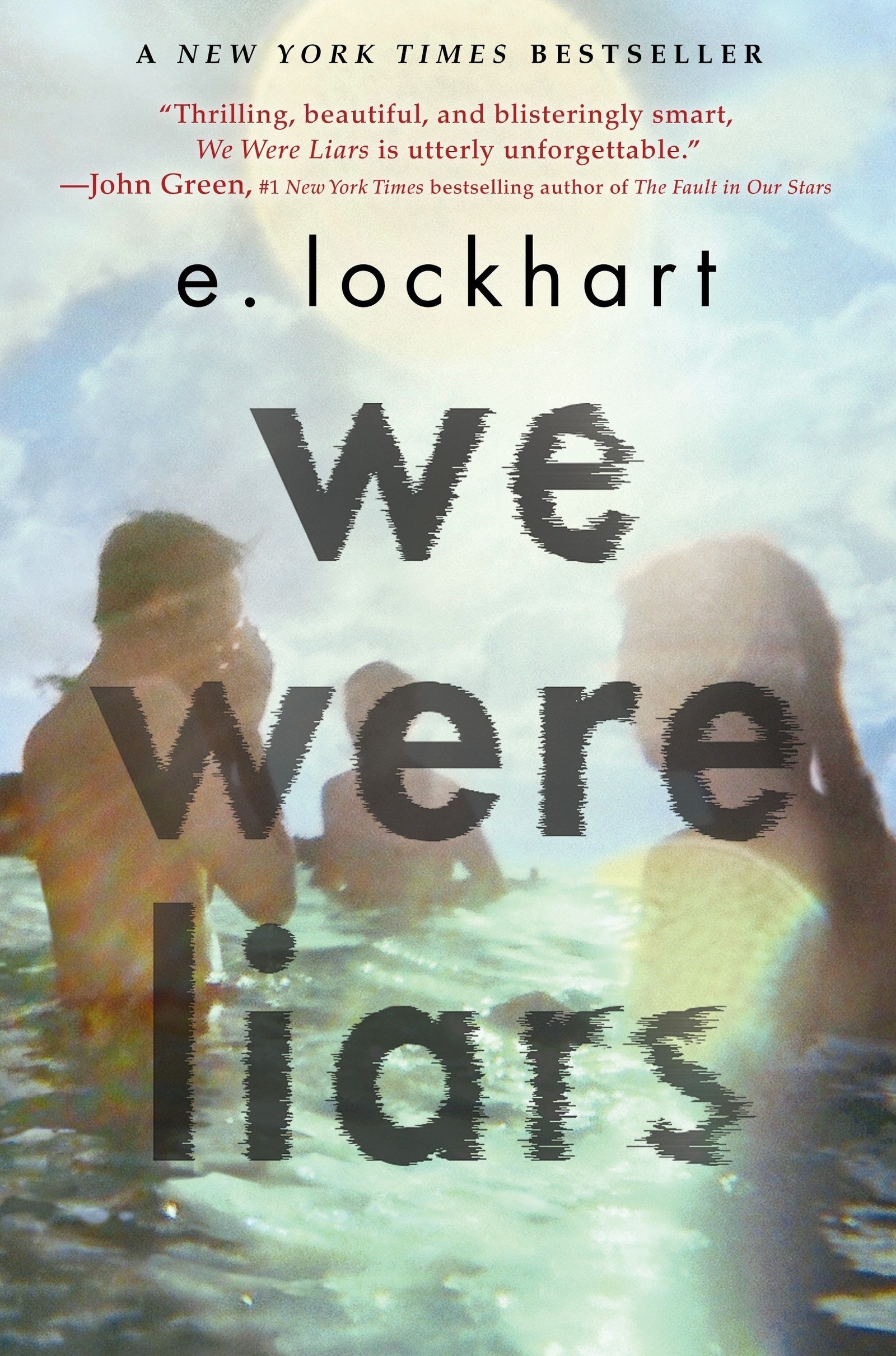 Cadence is a member of The Sinclairs, a very wealthy East Coast family. This story follows Cadence during her summers on her family's private island, Clairmont, and what events really took place during that one fateful summer.
"Amazing book. Amazing twist. It would be a fantastic film." —brookeb624
Get it on Amazon for $6.01.
7.
The Night Circus by Erin Morgenstern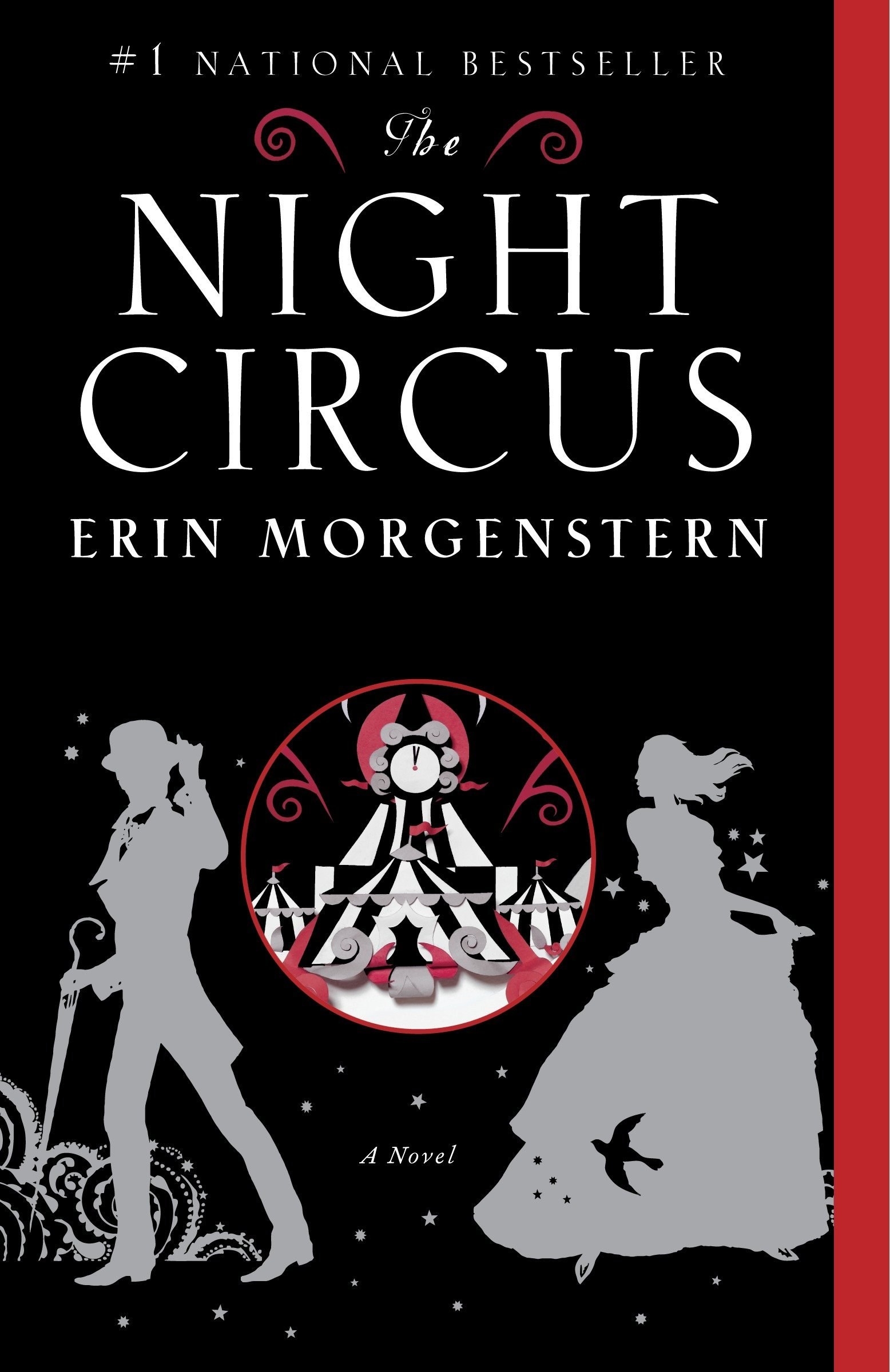 In the circus that only comes at night, Celia and Marco — two dueling magicians — fall in love which, unbeknownst to them, has deadly consequences.
"It's enchanting, captivating, and mesmerizing. I would love to see this incredible book come to life on the big screen. Particularly with Eddie Redmayne as the male lead!" —Lyss29
Get it on Amazon for $10.11.
8.
The Uglies series by Scott Westerfeld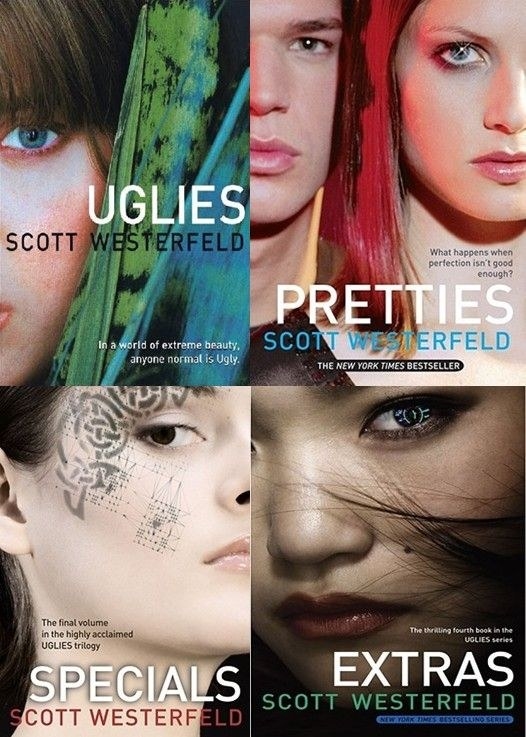 Tally, tired of living by society's rules and left unable to make any decisions for herself, sets off on a mission to bring down the entire system.
"I read it as a teen and I feel like it still resonates with me to this day. Its message is timeless and would really force people to think about what it means to be beautiful and at what price." —skipnees
Get the series on Amazon for $31.99.
9.
Elsewhere by Gabrielle Zevin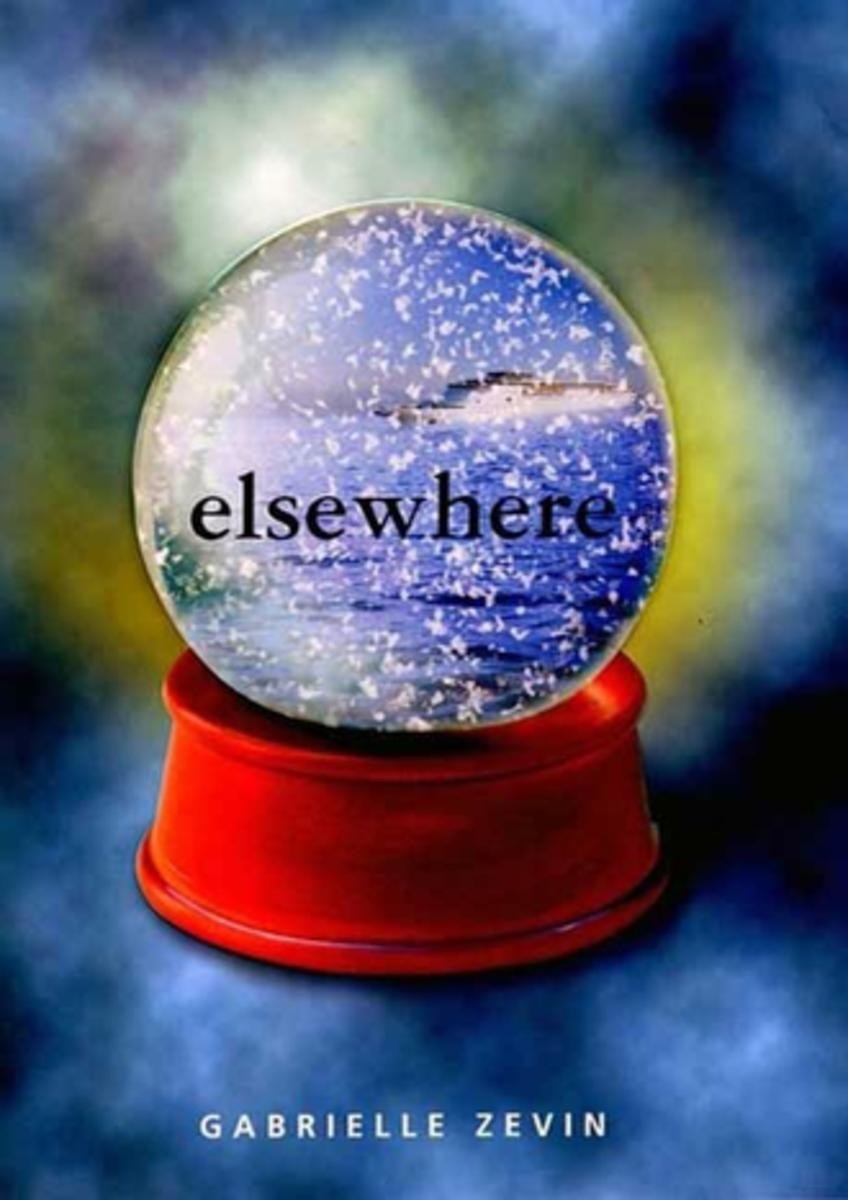 It's about a girl who dies in an accident and it focuses on her afterlife. It's a beautiful book and it would make a fantastic movie. —aimee7x
Get it on Amazon for $7.84.
10.
Where She Went by Gayle Foreman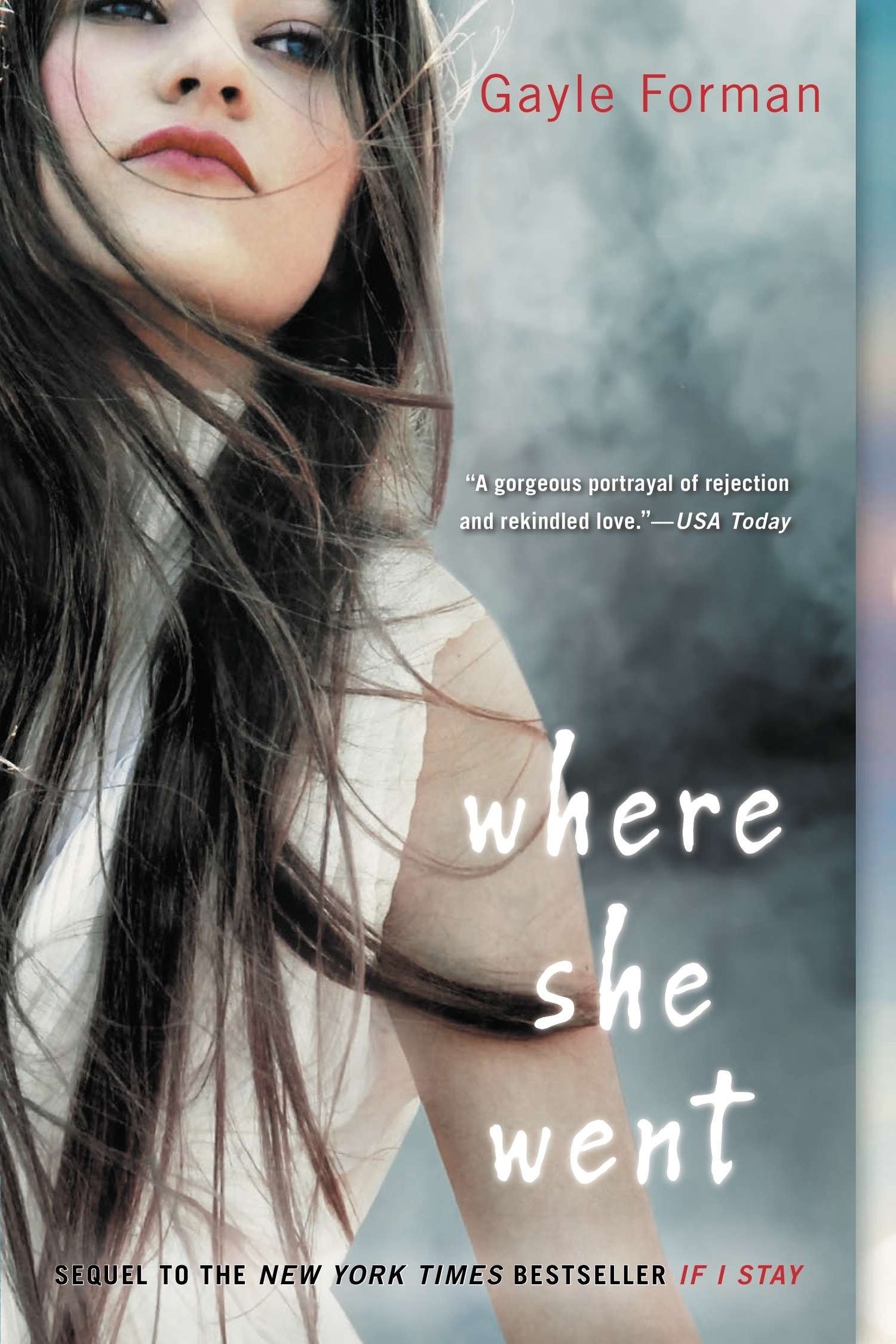 Years after Mia decided to "stay" in the previous book — and broke up with him in the process — Adam has become a rock sensation. After winding up in NYC at the same time, Adam and Mia's paths cross for the first time since her accident and it's becoming harder and harder for them to stay away from each other.
"It's the sequel to If I Stay. The first movie was beautiful and I'm dying for the second and final book to be made into a movie as well!" —danielletomasellow
Get it on Amazon for $7.48.
11.
The A-List series by Zoey Dean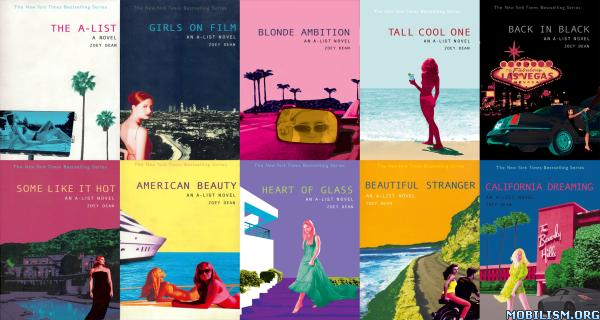 Follow the glamorous lives of Anna Percy and her uber-rich Beverly Hills high school classmates from the parties to the scandals to the love affairs.
"I read them in high school and I loved them. So much drama and intrigue! Even though I am 31, I would love to re-read them and see them made into a TV series!!" —kaylaj11
Get the series on Amazon for $79.90.
12.
One Of Us Is Lying by Karen McManus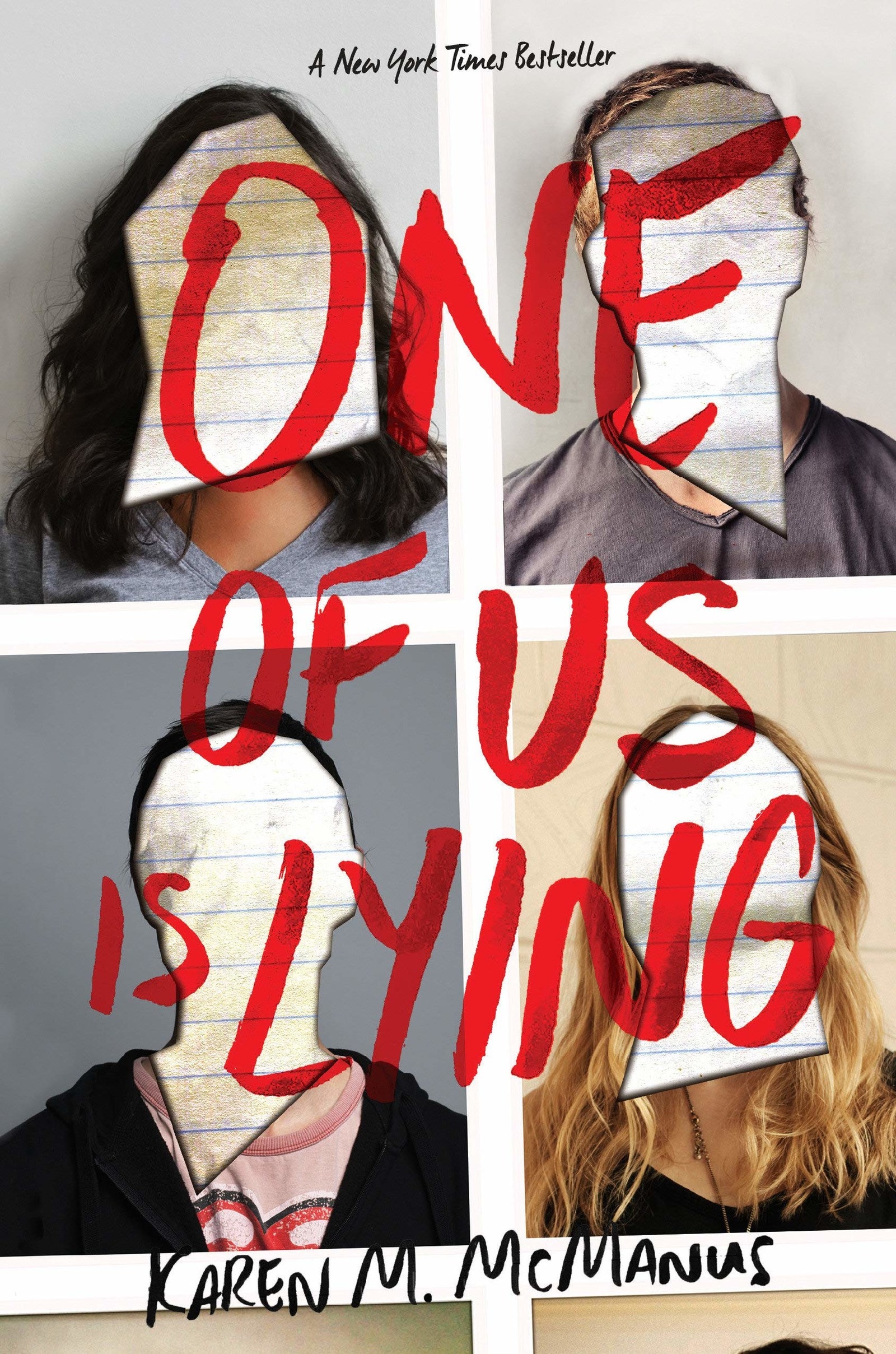 Five students enter detention, but only four come out. Follow Bronwyn, Addy, Nate, and Cooper on their quest to find out what really happened to Simon, while also trying to keep all of their secrets from seeing the light of day.
"It's like The Breakfast Club meets Pretty Little Liars meets Law & Order. It would make an excellent show or movie! @Netflix…I'm looking at you." —isaaclahey
Get it on Amazon for $14.39.
13.
Nineteen Minutes by Jodi Picoult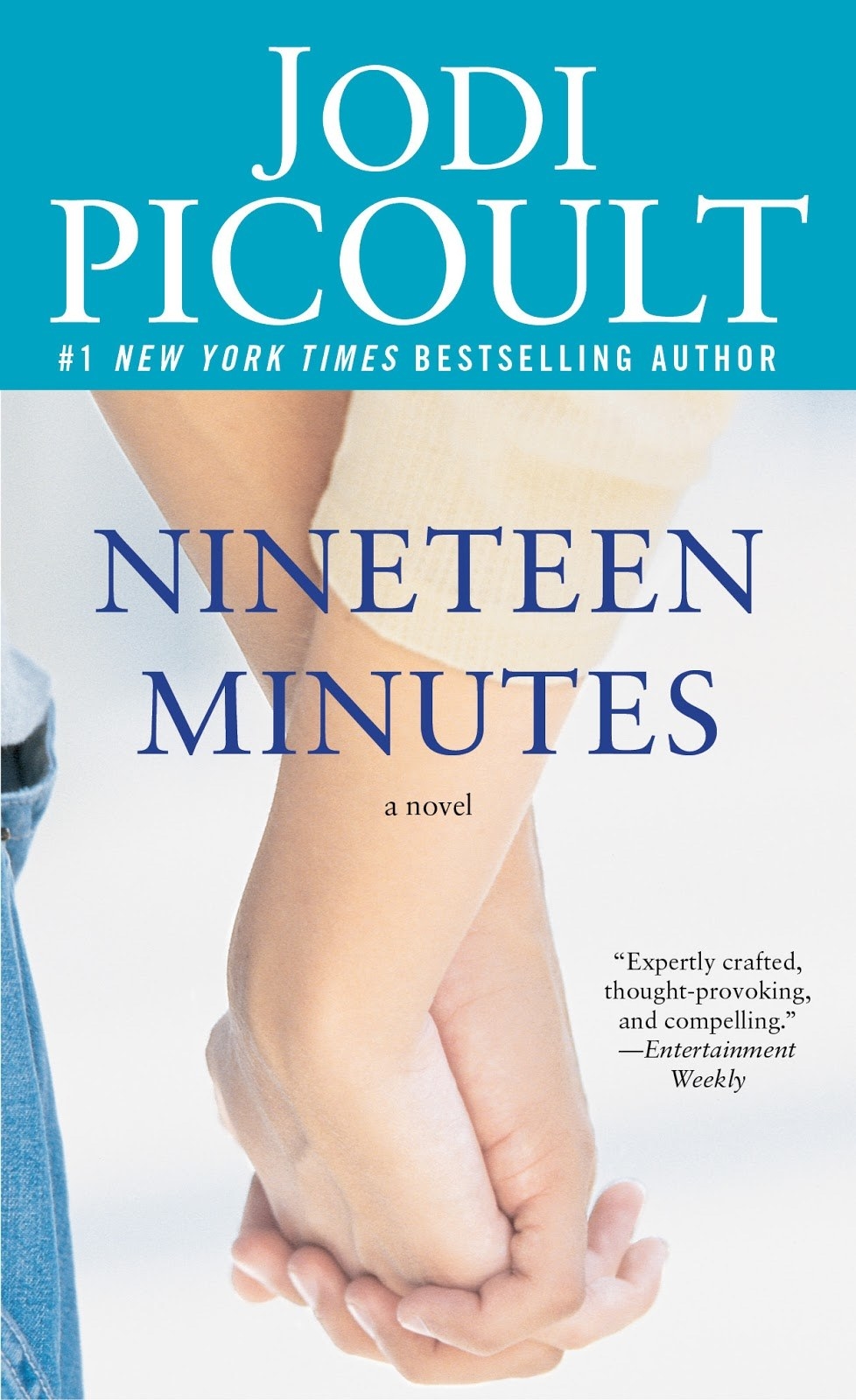 "Nineteen minutes" truly makes a difference for the residents of Sterling, New Hampshire. This book follows Josie, a high school student, and her life before, during, and after the fatal school shooting that took the lives of almost 20 people.
"It handles some interesting topics and it was so much more than I expected it to be. Would love to see it adapted for the screen." —jessd44d5edfc9
Get it on Amazon for $12.98.
14.
The Summer I Turned Pretty trilogy by Jenny Han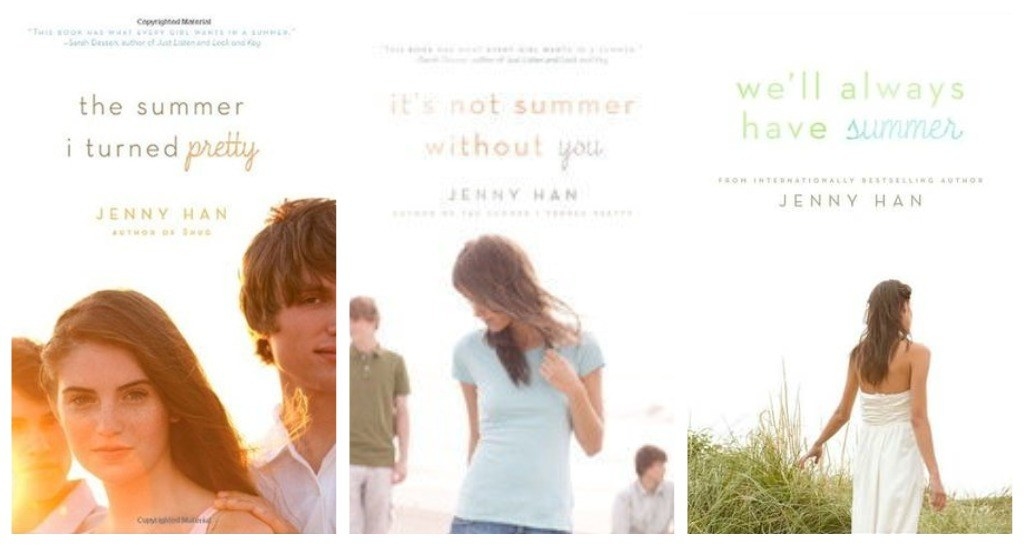 Over the course of several summers, Isabel (Belly) develops feelings for the Fisher brothers, Conrad and Jeremiah, and Belly is conflicted over who's the right choice for her.
"I read this trilogy for the first time when I was about 16 and it's still one of my favorite romantic novels. It's written by the same person who wrote To All the Boys I've Loved Before. The plot is great and the love triangle is even better. Plus, the last book has a plot twist and leaves you feeling all the feels! I would love to see a movie adaptation of this!" —stashabell
Get the series on Amazon for $26.97.
15.
The Throne of Glass series by Sarah J. Mass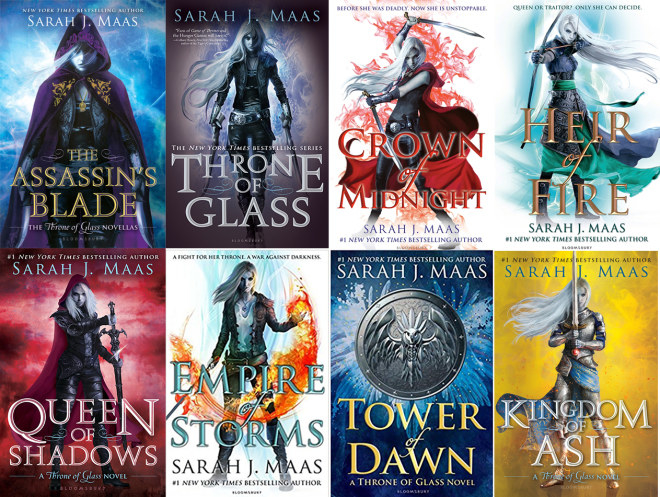 Celaena Sardothien, a young prisoner-turned-assassin, has to fight the many forces and obstacles put in her way so that she can embrace her true destiny.
"It features a really strong female lead who knows what she wants and grows so much throughout the series. It takes place in a really complex and well-developed fantasy world. It also has great action scenes, mysteries, deep friendships, and complex family relationships. Also, it has some romance without making it the focal point of the book. There is definitely something for everybody." —rubykey
Get the series on Amazon for $52.81.
16.
Carry On by Rainbow Rowell
Simon is "the worst chosen one ever." How is he supposed to fight off the evil shapeshifter running amok when he can't even figure out how to use his wand?
"It's basically Harry Potter, but it plays with the tropes of "the chosen one" plot. Also, did I mention it's a queer love story?" —audreyratajack
Get it on Amazon for $9.71.
17.
The Red Rising series by Pierce Brown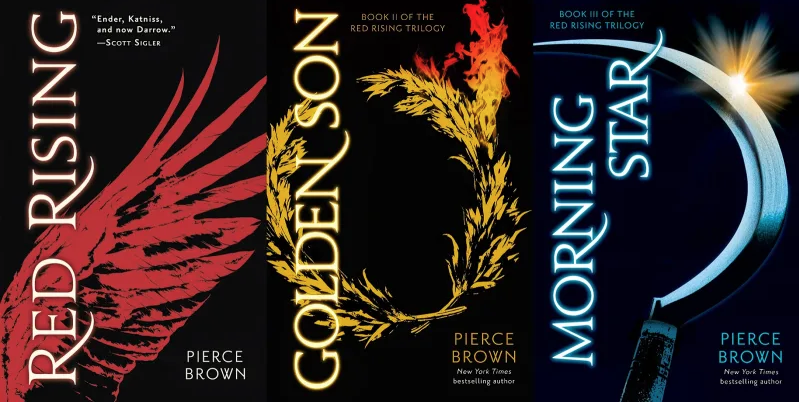 Darrow, upon realizing that his whole life has been a lie and he's just been a slave to the upperclass, vows to take down his enemies and dismantle the class system put in place. No matter what it costs him.
"It's basically Hunger Games, but in space — brutal, emotional, and gritty and it is the thing I want most on screen." —mfwright27
Get the series on Amazon for $38.37.
18.
Eleanor and Park by Rainbow Rowell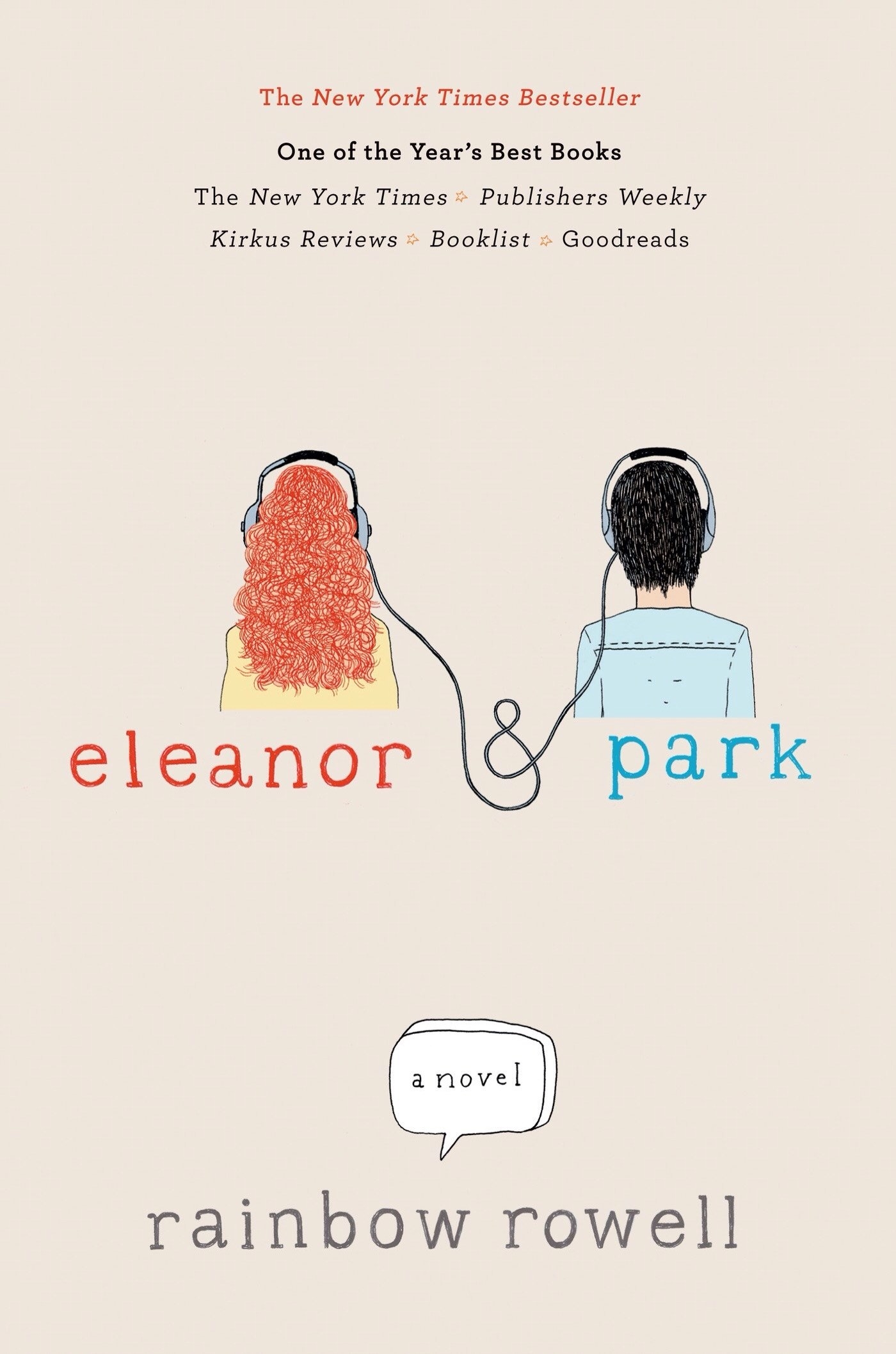 16-year-olds Eleanor and Park fall in love in 1986, but being in love is no east feat for these two star-crossed lovers.
"It's such a sweet story of young love. It's both body and racially diverse — Eleanor is plus-size and Park is Asian-American. It also tackles tough subjects like coming from an unstable home and toying with the boundaries of gender. I absolutely love this book and think, if done properly, it could be an incredible film." —saraf45c6161cf
Get it on Amazon for $10.48.
19.
The Luxe series by Anna Godbersen

The Holland sisters, Elizabeth and Diana, think their status among the New York elite is secured. But, when they find out they're not as secure as they thought they were, they have to dodge lies, deception, and deceit — all while looking glamorous — as they navigate the world of Manhattan's elite.
"Like…look at these book covers. We're talking a Gilded-Age Gossip Girl here. Netflix, WYA?" —samanthaa4c8ee7a06
Get the series on Amazon for $20.94.
20.
The Red Queen series by Victoria Aveyard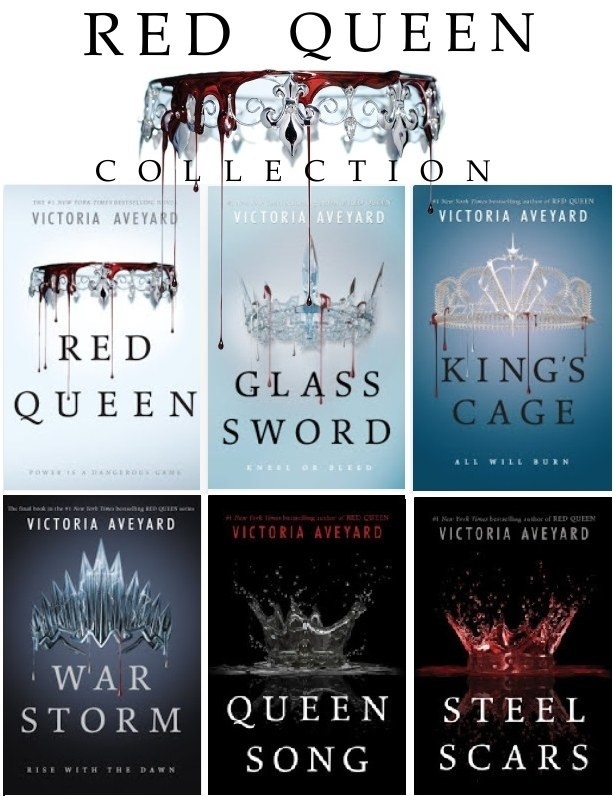 Mare Barrow grew up thinking she was a Red Blood — the lower class — but when she finds out she has abilities that only the Silver Bloods — the royal class — possess, she's thrown into their world and now feels torn between the two.
"The Red Queen series by Victoria Aveyard would be amazing as a film franchise! The layout of the series is similar to a lot of popular book-to-movie franchises (the Hunger Games series comes to mind). Plus, there are a lot of diverse characters, and the action scenes would be so epic played out on the big screen!" —shadeofblue
Get the series on Amazon for $46.96.
21.
The Gone series by Michael Grant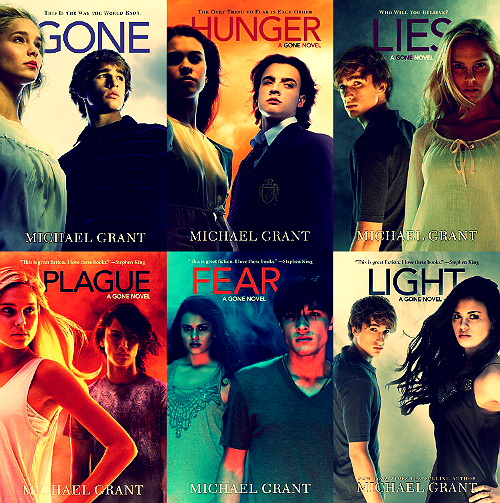 One day, all the adults disappear, leaving the teens of the town in their wake. Things take a turn for the worst when the teens begin developing talents and powers that lead to a deadly divide among them.
"Such a good series that shaped my teenage years!" —rocketkitty
Get the series on Amazon for $49.99.
22.
The Shiver series by Maggie Steifvater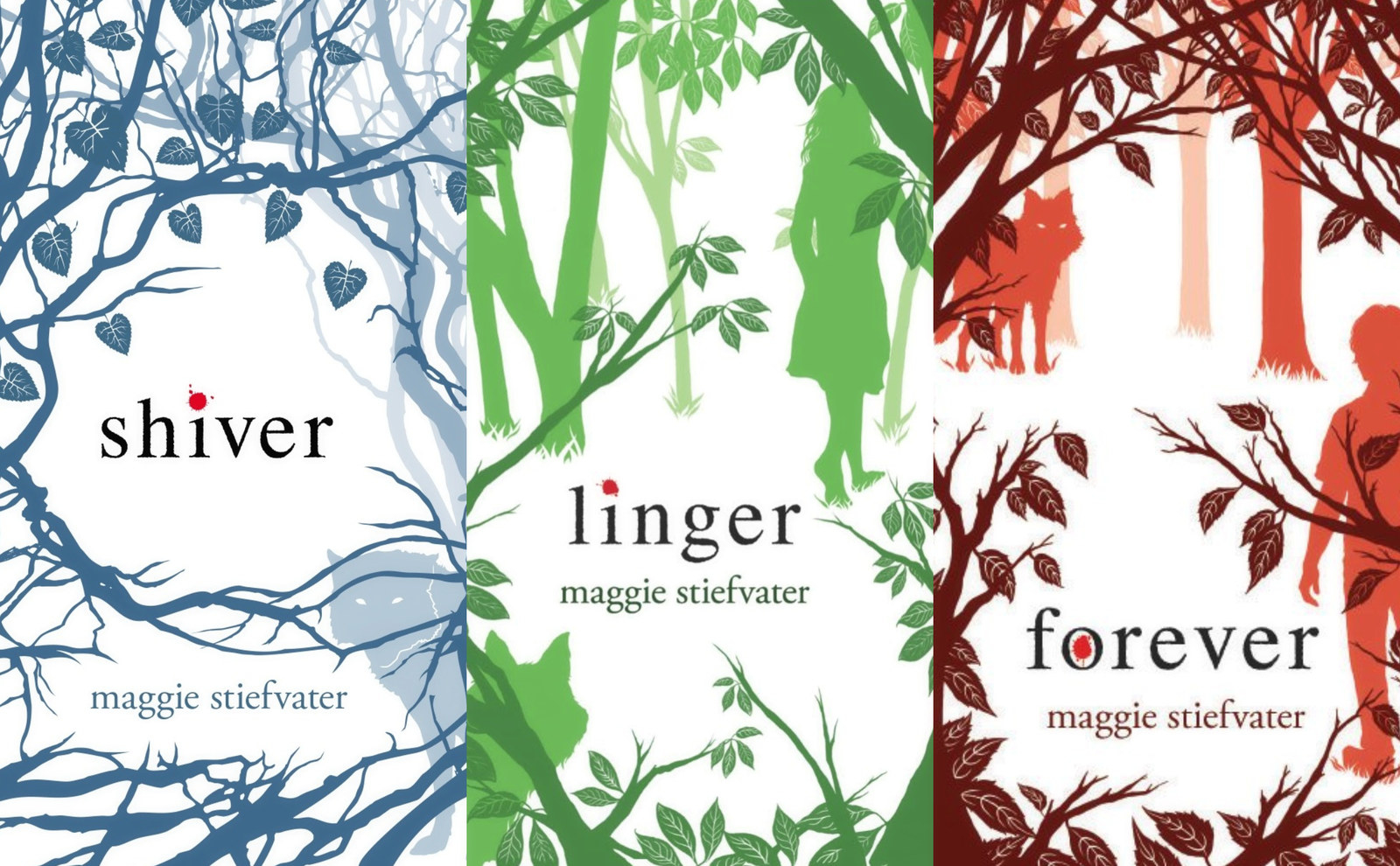 Grace falls in love with Sam, a werewolf who she came to know in his wolf form. As their love grows, they have to fight everything and everyone in order to stay together.
"I've been saying for YEARS how badly I want a three-part movie saga for this series." —b48acc9281
Get the series on Amazon for $23.96.
23.
The House of Night series by P.C. and Kristen Cast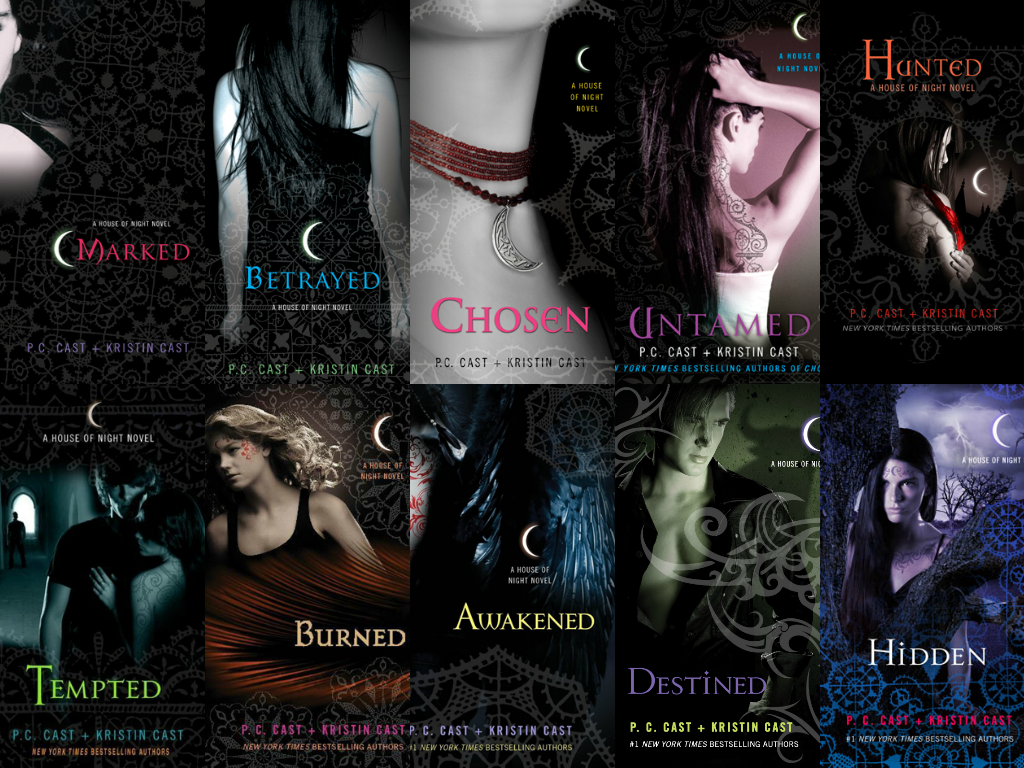 Zoey Redbird is no regular vampyre — she's gifted with an affinity for each of the elements, which is unheard of. But Zoey must use those powers sooner rather than later when young vampyres are mysteriously dying and enemies keep popping up left and right.
"This series would make a great new goth-y TV show. Looking at you, CW!" —b48acc9281
Get the series on Amazon for $78.30.
24.
The Crank series by Ellen Hopkins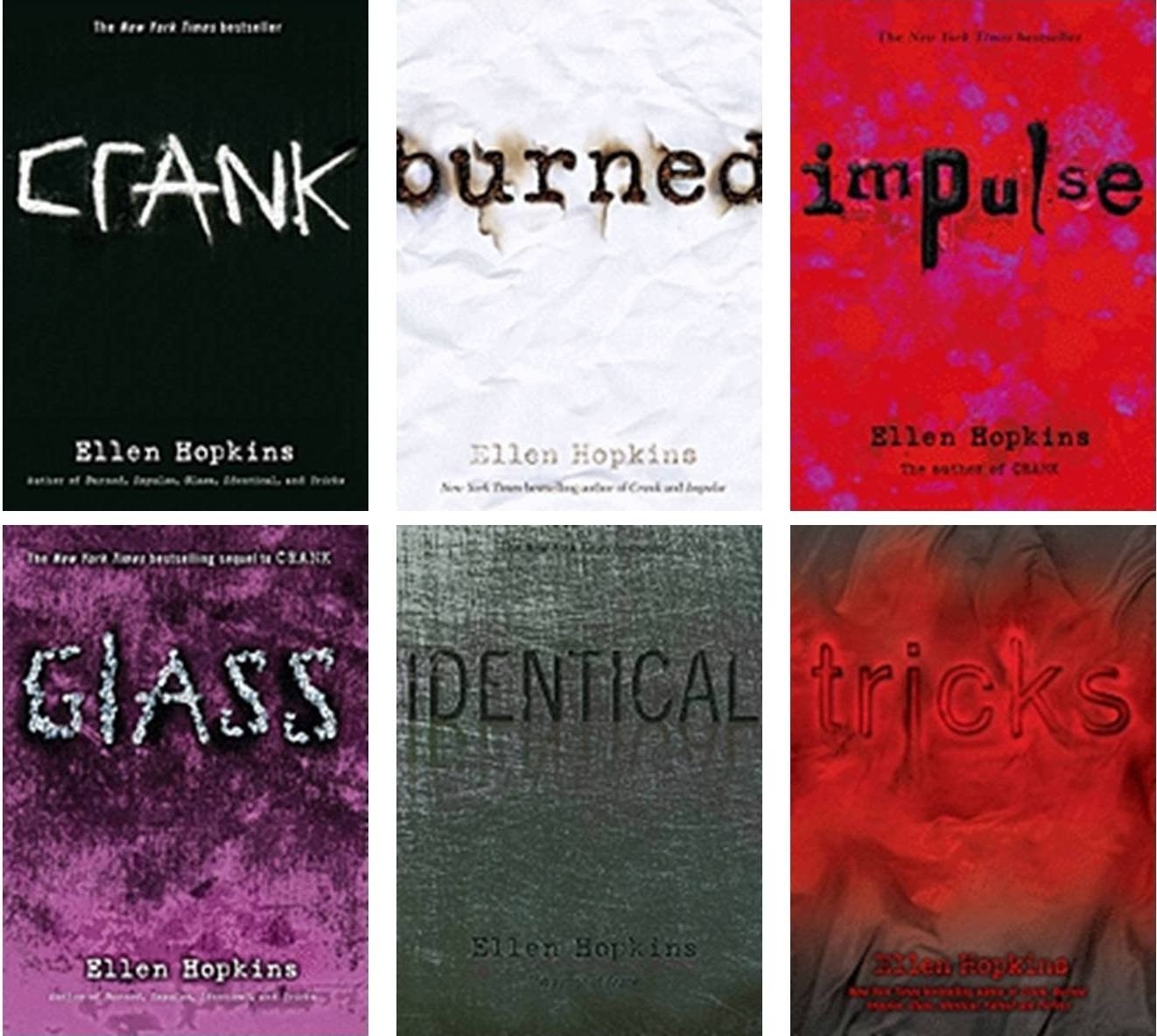 Kristina (Bree) left home a straight-A student and came back from a summer away a struggling drug addict. This series follows her life-long battle with addiction and how it affects those around her.
"Ellen Hopkins does such a great job of really putting you in her character's shoes and showing how her life spirals out of control." —ahern27ah
Get the series on Amazon for $31.97.
25.
The Princess Diaries series by Meg Cabot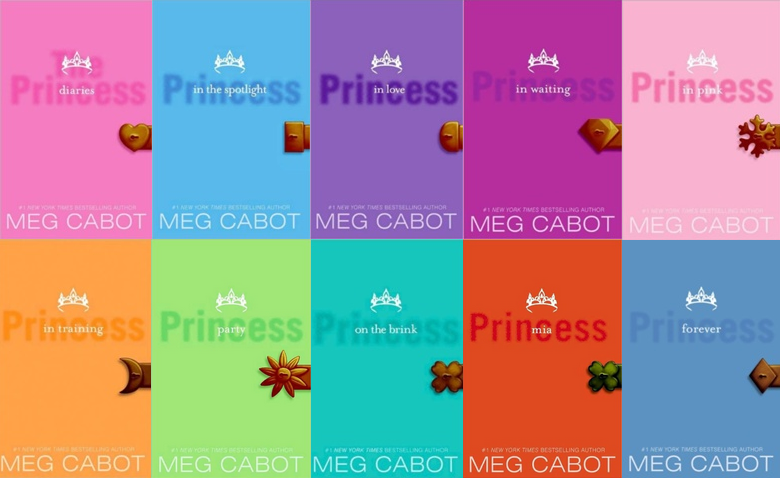 At the beginning of her freshman year, Mia finds out she's a princess. The only way she can cope with all these feelings is by writing them down in her diary. From boy problems, to friend problems, to royal problems, Mia faces them all with her trusty diary in tow.
"The OG movie is great on its own but very different from large parts of the books. I want Tina Hakim-Baba, Boris, and Grandmère. Plus, Mia and Michael have a much longer romantic arc that would be a joy to see play out." —LandonWalliser
Get the series on Amazon for $39.99.
Source: Read Full Article