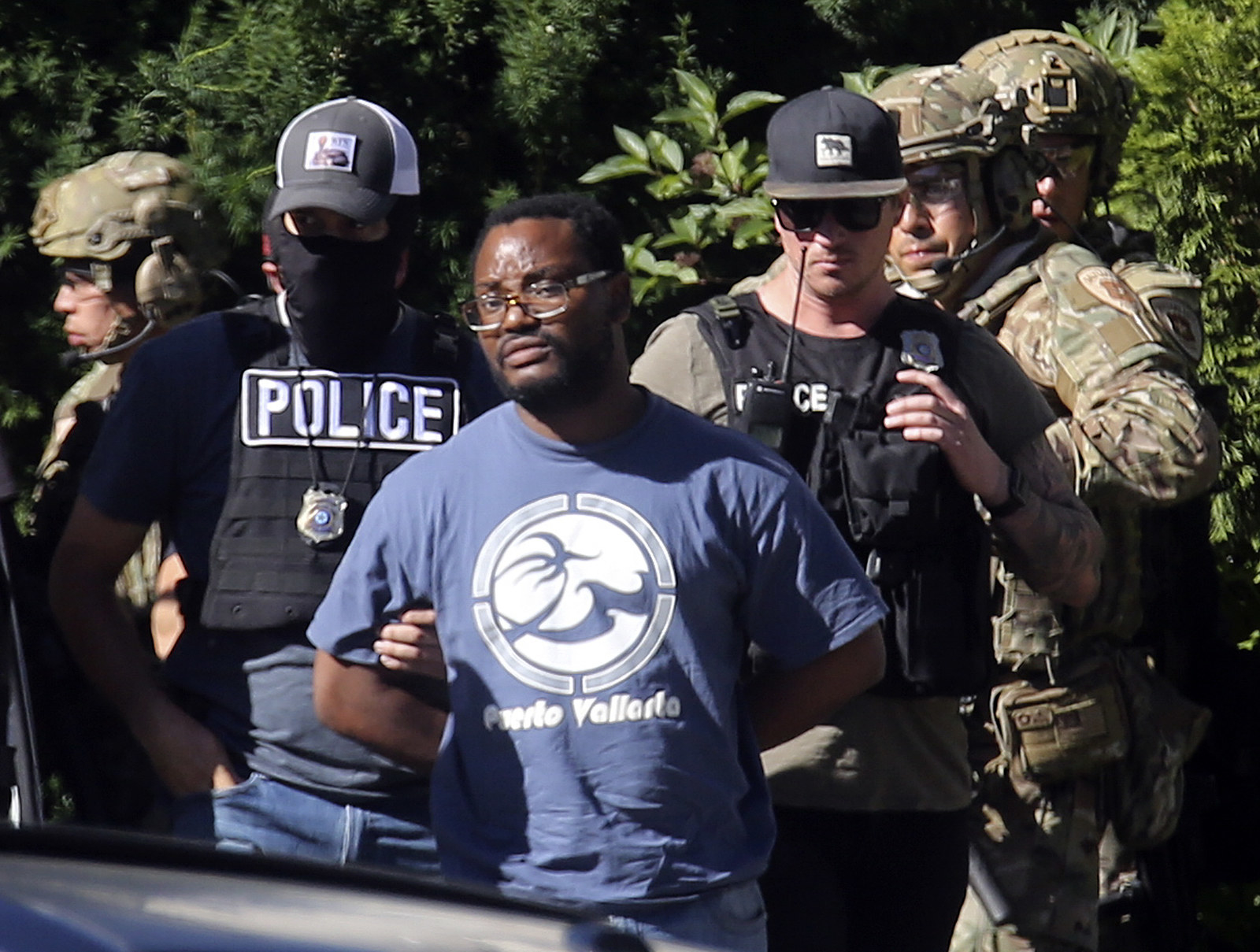 Salt Lake City police take a man into custody in connection with missing University of Utah student MacKenzie Lueck in Salt Lake City.
A Utah man was arrested on suspicion of killing 23-year-old Mackenzie Lueck and then burning her body in his backyard, authorities said Friday, bringing a tragic end to the nearly two-week long search for the university student.
Ayoola Ajayi, 31, was taken into custody Friday at his Salt Lake City home. In the backyard, investigators found a burn site and what appeared to be remnants of items that belonged to Lueck among the ashes, Salt Lake City Police Chief Mike Brown said.
Human flesh, which matched Lueck's DNA profile, was also found in the ashes.
Police did not release a motive for the killing, or how Ajayi had first come into contact with Lueck.
Ajayi, who is believed to be the person who last communicated with Lueck, was booked on suspicion of aggravated murder, aggravated kidnapping, and obstruction of justice, Brown said.
"I will not be saying the killer's name again," Brown said after announcing the charges against Ajayi.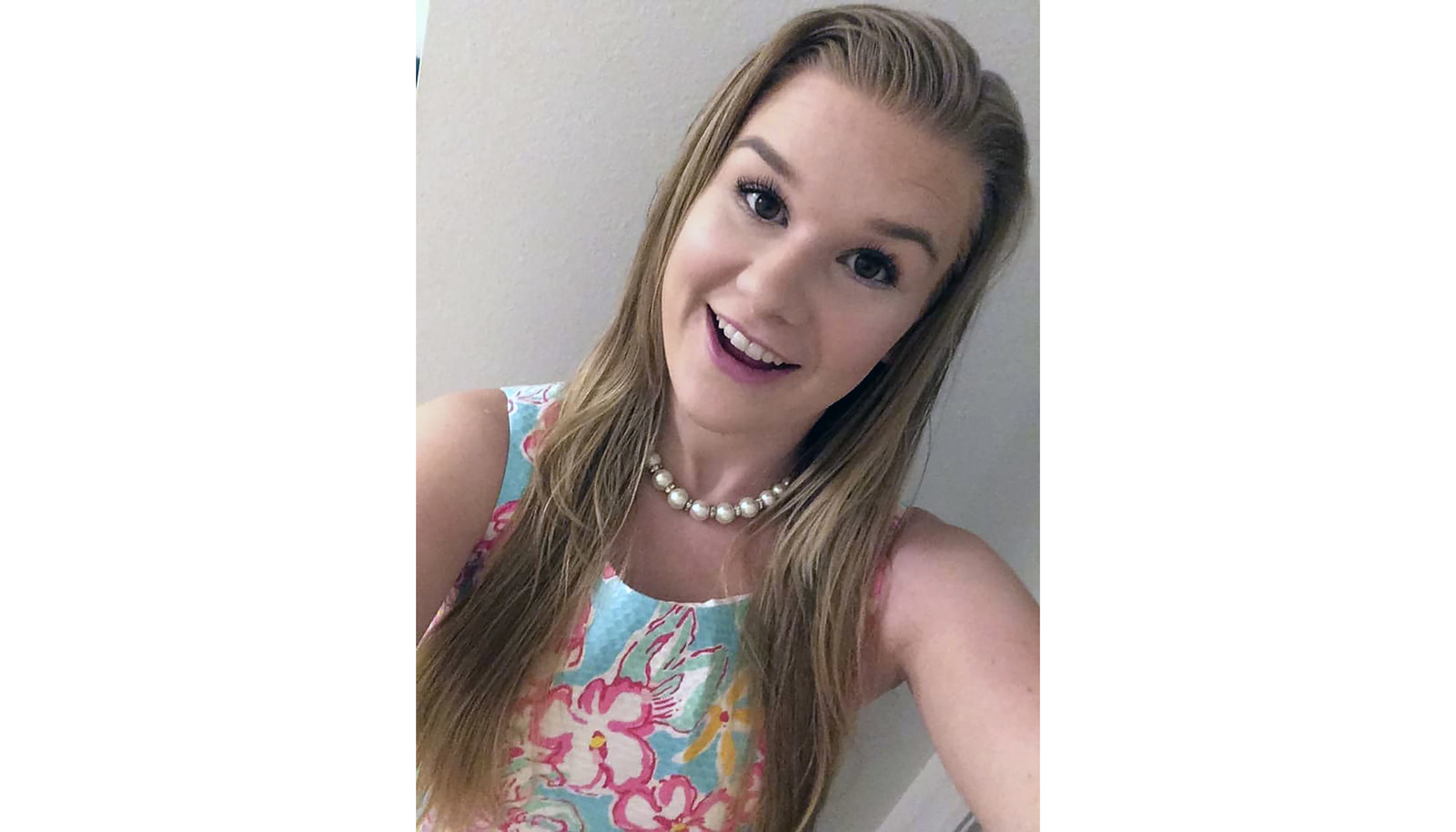 Mackenzie Lueck, 23, a senior at the University of Utah.
Lueck, of El Segundo, California, and a student at the University of Utah, was last seen on June 17 after traveling from Los Angeles to Salt Lake City, sparking national attention.
Brown said the 23-year-old's flight landed at around 2 a.m. and then took a Lyft to North Salt Lake City, where she was dropped off at a park.
Brown said Lueck met with someone at about 3 a.m., and her cell phone stopped transmitting a signal and location at about that time.
The last person she communicated with, Brown said, was Ajayi at about 3 a.m.
"He admitted to having text conversations with Mackenzie on June 16 at approximate 6 p.m., but nothing after that time," Brown said, despite cell phone data obtained by detectives that showed otherwise. "(He) denied any personal contact with Mackenzie or meeting her at any time."
Ajayi also denied knowing what Lueck looked like or viewing her social media profile photo, although investigators found pictures of the student on his phone.
Phone data also showed that Lueck's and Ajayi's phones were near each other at about 3 a.m., when she is believed to have gone missing.
On Wednesday, investigators served a search warrant at Ajayi's home, where neighbors reported having seen the 31-year-old man burning something in his backyard on June 17 and 18 using gasoline.
Ajayi was taken into custody Friday morning, and Brown said he called her family shortly afterward.
"This is one of the most difficult phone calls that I've ever made," Brown said. "Both Greg (Mackenzie's father) and his wife were devastated and heartbroken by the news."
Authorities said the investigation is still ongoing, and are looking into whether Ajayi acted alone or with the help of anyone.
Salvador Hernandez is a reporter for BuzzFeed News and is based in Los Angeles.

Contact Salvador Hernandez at [email protected].

Got a confidential tip? Submit it here.
Source: Read Full Article