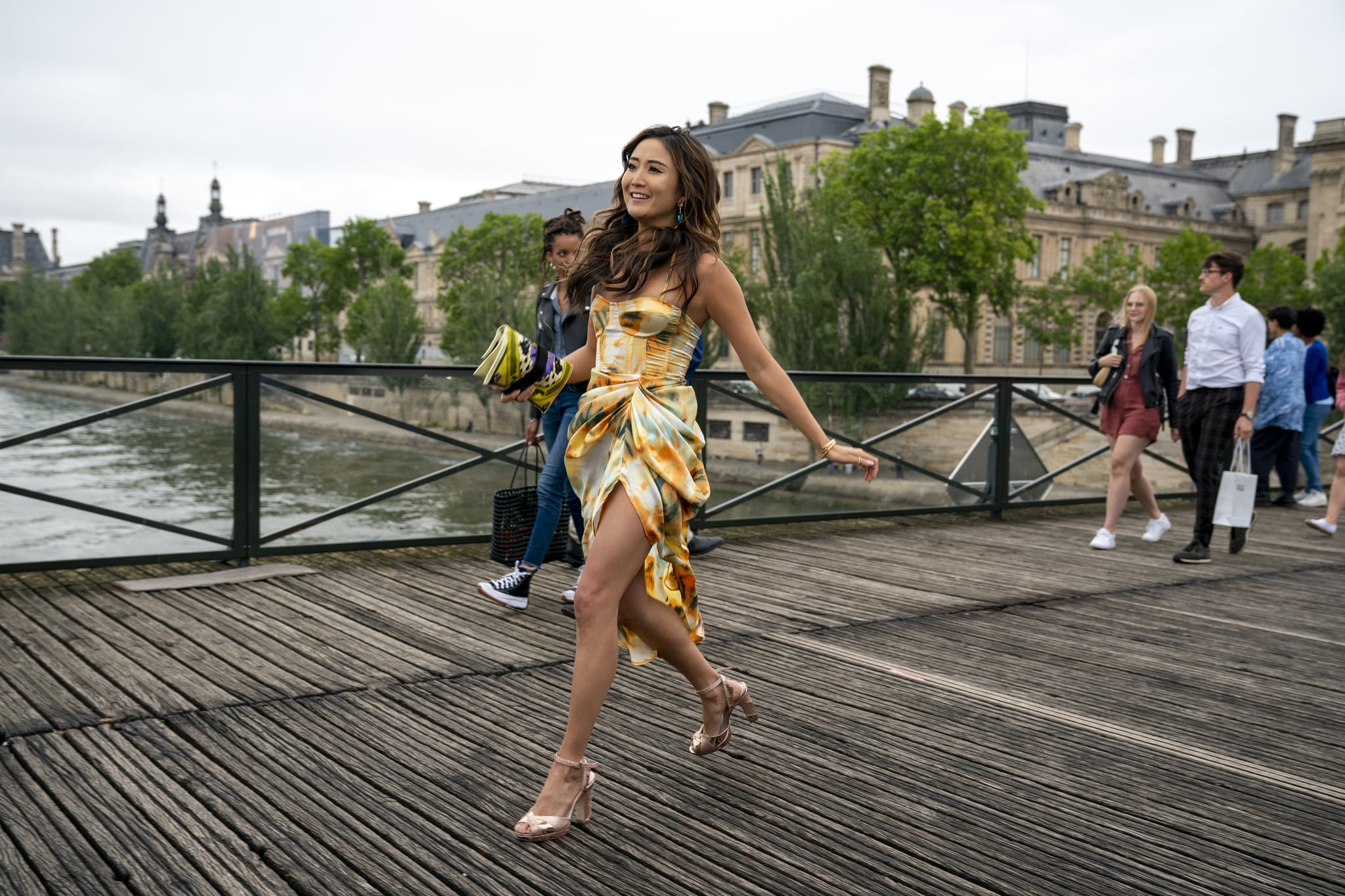 Ashley Park is ready to whisk us back to the City of Love with season two of Emily in Paris. The 30-year-old actor is reprising her role as the vibrant, fun-loving Mindy, and according to her, fans are going to love the new season. "We have explored so many different facets and aspects of the city, of the characters, and the relationships," Park told POPSUGAR. "I think that that is what people really fell in love with, and I think they're going to get a lot more of that here. Every scene you're going to want to pause and be like, 'What is everyone wearing?'"
When the series first premiered on Netflix last year, it served as a form of escapism for many. Fans mentally transported themselves to the city's beautiful sights, they pretended it was them wearing all of Emily's (Lily Collins) stylish outfits, and they swooned over the gorgeous Gabriel (Lucas Bravo) and Mathieu Cadault (Charles Martins). Well, we're going to be doing a whole lot more of that come season two.
"Each of these episodes feels like a mini movie. It's so incredible how much action is packed in a half-hour episode on this show. It's fast-paced, funny, romantic, and lighthearted," Park explained. "There's some new depth that's reached with some of the characters in relationships — Emily and Mindy, especially. I'm really excited for people to see that." And in case you were wondering whether we'll be hearing Park's lovely singing voice again, the answer is yes! "I hope the audience loves the music as much as I love doing it," Park said.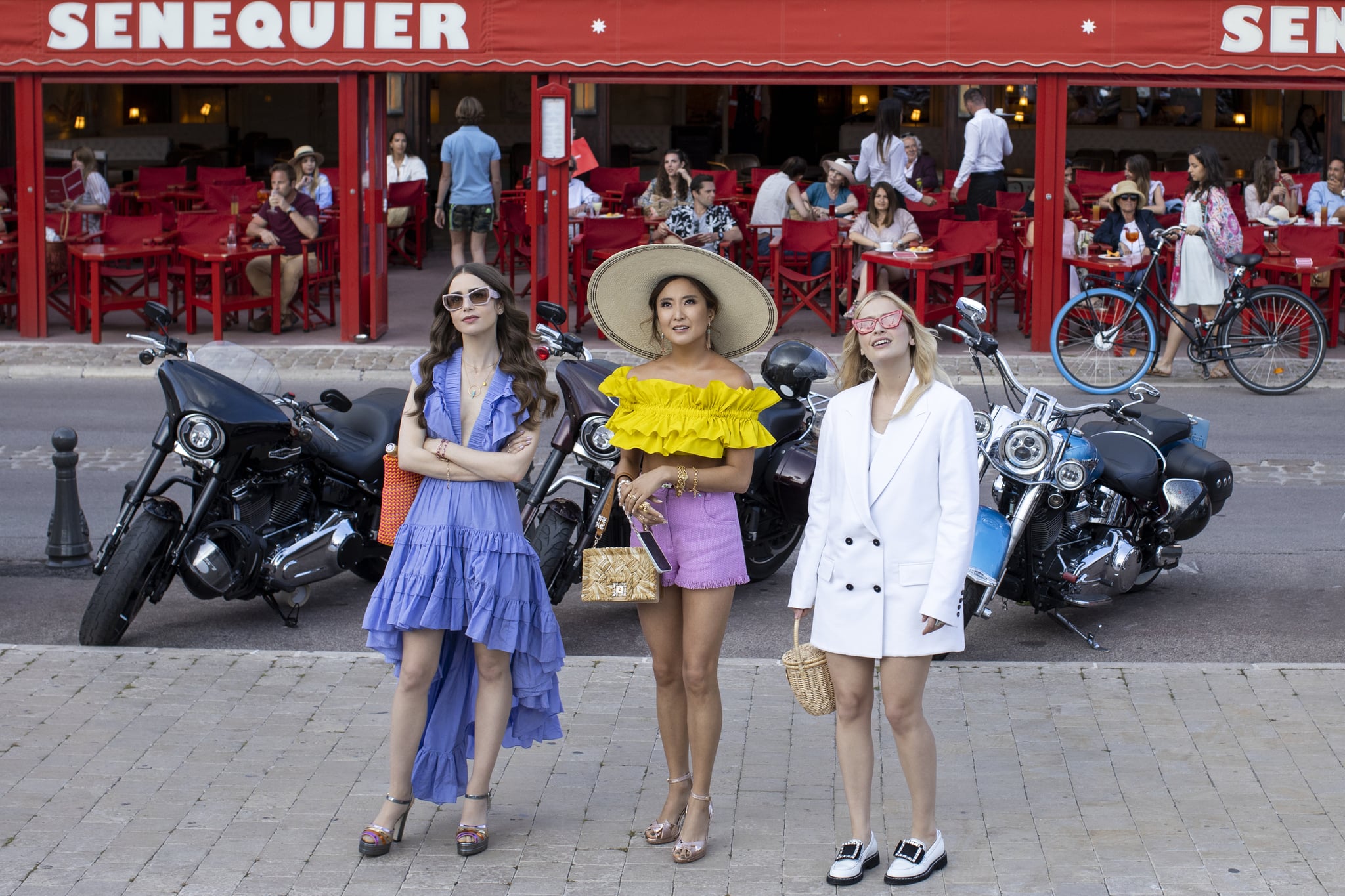 In addition to the music, Park really enjoyed getting to work side by side with her best friend Collins again. "The entire last day of shooting was all scenes with me and Lily, from the last couple episodes and the apartment . . . Once we got to that last scene, we were so relieved, thrilled, and moved that we could accomplish an entire second season with this crew amidst [everything going on in] the world," Park recalled. "To have Lily, who's one of my best friends, say to me, 'You're the best.' . . . It was really special."
Emily in Paris hasn't been renewed for a third season yet, but Park is feeling hopeful. "I would like to see Mindy and Emily go on another trip somewhere . . . I would want Mindy to get an apartment and her life together in different ways, but I also love the Mindy and Emily scenes in the apartments," Park noted. "Mindy's also half-Korean. Her mother is Korean, so I would love to see some of that in the storyline. We've really only touched on what's happened in terms of her singing career in China and with her dad. I loved in season one when her rich friends came from Shanghai and you got to see Mindy's world there as well."
We're keeping our fingers crossed that Emily in Paris gets picked up for a third season, but until then, make sure to watch the second season when it officially premieres on Netflix on Dec. 22.
Source: Read Full Article