Ahead of going through to the final of the Lyon Open, British tennis player and Rado ambassador, Cameron Norrie, spoke about his relationship with the Swiss watchmaker.
"Time plays a role in almost everything I do," says the world number 11. "I keep a close eye on it, and I like to wear a watch to keep track of my schedule. And there's timekeeping during a match, I'm aware of the clocks."
"Even more important, though, is timing, which is different. It's being able to know the right moment to do something, on court or off. It's more a feeling than anything scientific or having to do with measurement. You just know when the time is right to do something different. A change of pace, a shot that can surprise your opponent."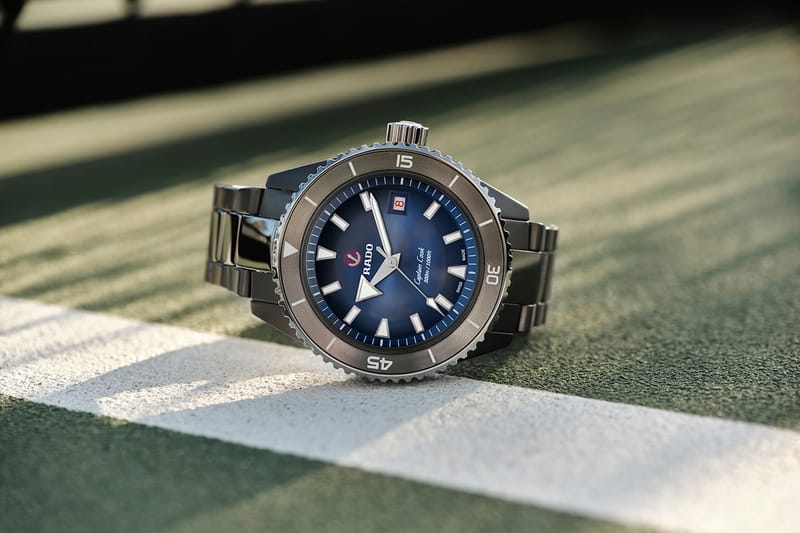 The South African-born player, supported under Rado's YoungStars program, has shot up the rankings from the low 70s in 2021 to become only the fourth Brit to break into the ATP Top 10 last month.
Norrie also drew parallels between the advanced materials used in tennis equipment and those used in Rado's watchmaking, saying: "The quality of the materials has to be state-of-the-art. There's always a lot of research underway, and new materials for making racquets, shoes, all the gear. It's important to try out the prototypes and new products, to see what works best for you. Especially with racquets, the materials they're made of are getting better, stronger, lighter. It can give you an edge, and make a difference."
While admitting that his favorite watch "is the one that I'm wearing at any given time," the British Number One currently wears Rado's new Captain Cook High-Tech Ceramic Diver.
Elsewhere in watches, H. Moser & Cie drops a $365,000 USD limited edition tourbillon minute repeater.
Source: Read Full Article