TL;DR:
Netflix shared the first eight minutes of 'Stranger Things' Season 4
'Stranger Things' Season 4 is nearly five hours longer than any other season
There are seven episodes in 'Stranger Things' Season 4 Vol. 1
Stranger Things Season 4 is coming to Netflix in one week, but Netflix shared the first eight minutes of the new season. You can watch the first major Stranger Things Season 4 clip we've seen so far right now! In addition, Netflix also shocked fans with a reveal of the episode lengths and how many episodes are in each volume of season 4.
Watch 'Stranger Things' Season 4 Clip
If you remember back before season 1 premiered on Netflix in July 2016, Netflix released the first few minutes of the season to give fans a look at the series. Well, Netflix did it again for Stranger Things Season 4, which has been teased as the "Game of Thrones season" by the Duffers. As you can see in the clip above, the first eight minutes reveal a big spoiler for season 4, the return of Martin Brenner (Matthew Modine).
It's not all fun and games, though! The clip reveals something horrible that happened at the Hawkins National Lab involving Eleven. The new season will dive into Eleven's past and answer many questions.
At the end of the clip, we see a young Eleven (Millie Bobby Brown) standing in the rainbow room covered in blood.
Unfortunately, fans will have to wait a week for more context to understand what, how, and why this happened.
When does 'Stranger Things' Season 4 come out on Netflix?
Stranger Things Season 4 premieres on Netflix on May 27, 2022. For the first time, Netflix is splitting the season into two parts. The first part of the season arrives on May 27, while the second part of the season hits Netflix on July 1.
You can watch Vol. 1 at 12:00 a.m. PT on Friday, May 27.
Fans waited nearly three years for these episodes. Luckily, Netflix is not holding back. The streaming network also revealed this is the longest season of Stranger Things so far. According to Tudum, Stranger Things Season 4 is 13 hours long, which means each episode is likely longer than an hour.
Tudum also revealed:
Episode 7 is 1 hour, 38 minutes
Episode 8 is 1 hour, 25 minutes
Episode 9 is nearly 2 hours, 30 minutes
Those are feature film runtimes! There's no doubt Stranger Things Season 4 is worth the wait.
'Stranger Things' Season 4 Vol. 1 consists of seven episodes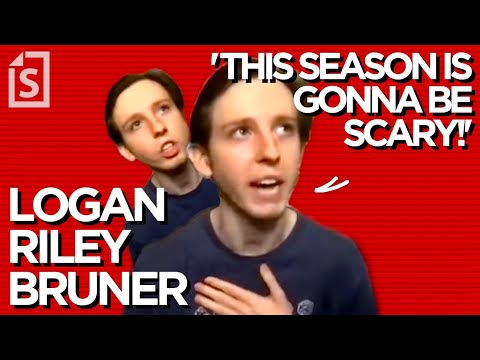 The other big Stranger Things Season 4 reveal is about how the episodes are broken up this season. As mentioned, this is the first time fans won't get to watch every episode of the new season at one time.
Netflix revealed there are seven episodes in Vol. 1, which will be released on May 27. That means there are only two episodes in Vol. 2, which is coming to Netflix on July 1.
It's interesting Netflix is choosing to break up the episodes this way. There were many rumors that Vol. 1 was going to be five episodes with four episodes in Vol. 2. Obviously, those rumors were way off!
Source: Read Full Article