You might know that Karlie Kloss married her long-term boyfriend Josh Kushner in a woodland New York ceremony in October last year.
Then, two weeks ago, they celebrated their nuptials for a second time with a party for family and friends in Wyoming.
However, one thing you might not have realised is that Karlie's new husband's brother is Jared Kushner — Ivanka Trump's husband and president Donald Trump's son-in-law/senior advisor.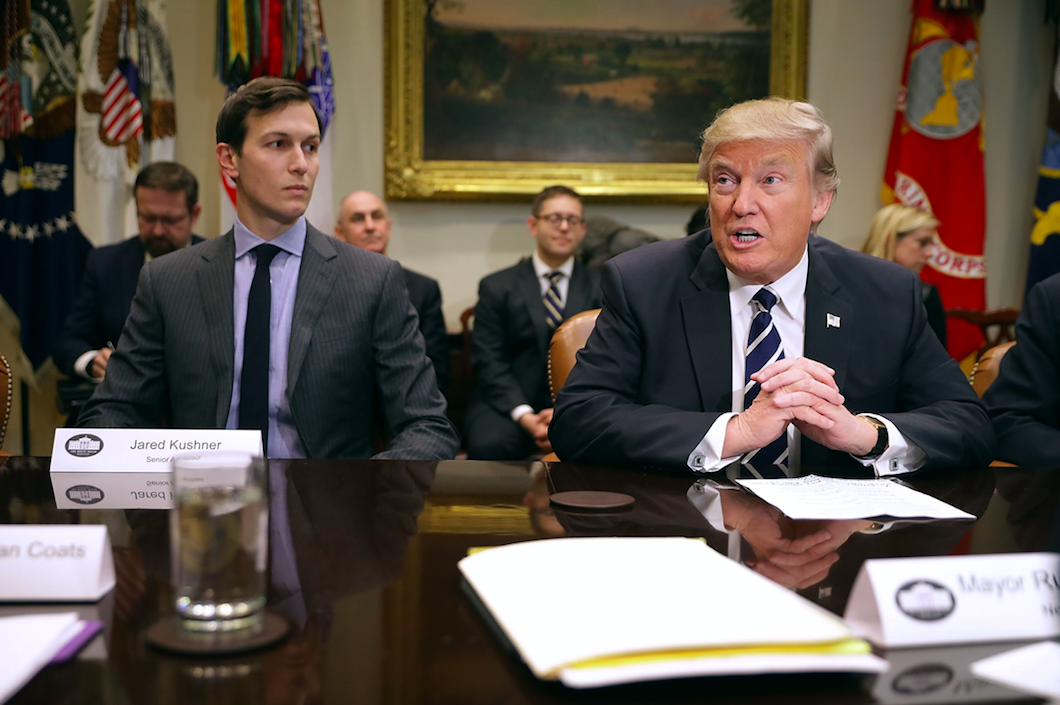 This of course means that Karlie is now connected to the Trump family by marriage — in fact, Ivanka even posted a photo from Karlie and Josh's wedding on Instagram alongside a caption congratulating them.

However, Karlie has always aligned herself with the Democratic party. She supported and voted for Hillary Clinton in 2016, and has publicly denounced many of Trump's policies since his election.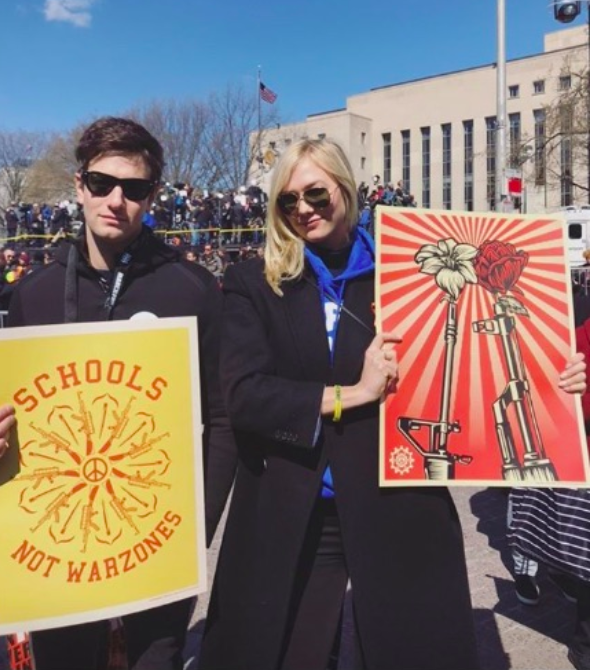 She attended the Women's March the day after Trump's inauguration, spoke out against gun violence, attended March For Our Lives and urged followers to vote for candidates who support gun violence prevention in the mid-term elections. And, most recently, Karlie spoke out against the widespread abortion bans in the US, attended the emergency response rally in her home state of Missouri, and also shared information with fans on how to pledge support for organisations such as Planned Parenthood.
So it's safe to say that people have been curious as to how Karlie manages to reconcile her family ties with her political values for a while now.
Well, in a new interview with British Vogue, Karlie has opened up on the subject for the first time, revealing it's been "hard" to deal with the Trump association, especially under the glare of the public eye.
She explained: "It's been hard. But I choose to focus on the values that I share with my husband, and those are the same liberal values that I was raised with and that have guided me throughout my life."
However, Karlie went on to suggest that despite the family connection, she'll continue to speak out about causes that she feels passionately about.
She said: "Looking back at my late teens and early twenties, I think I was fearful that I would lose a job or lose my position if I said I didn't want to do something. But I did not lose out on jobs. If anything, the more I exercised the power of my voice, the more I earned respect from my peers. And I earned more respect for myself. Only now do I have the confidence to stand tall – all 6ft 2in of me – and know the power of my voice."
You can read the full excerpt from the interview with Karlie Kloss here. The full interview will appear in the August issue of British Vogue, out on newsstands on July 5.
Ellie Woodward is acting celebrity editor for BuzzFeed and is based in London.
Contact Ellie Woodward at [email protected].
Got a confidential tip? Submit it here.
Source: Read Full Article