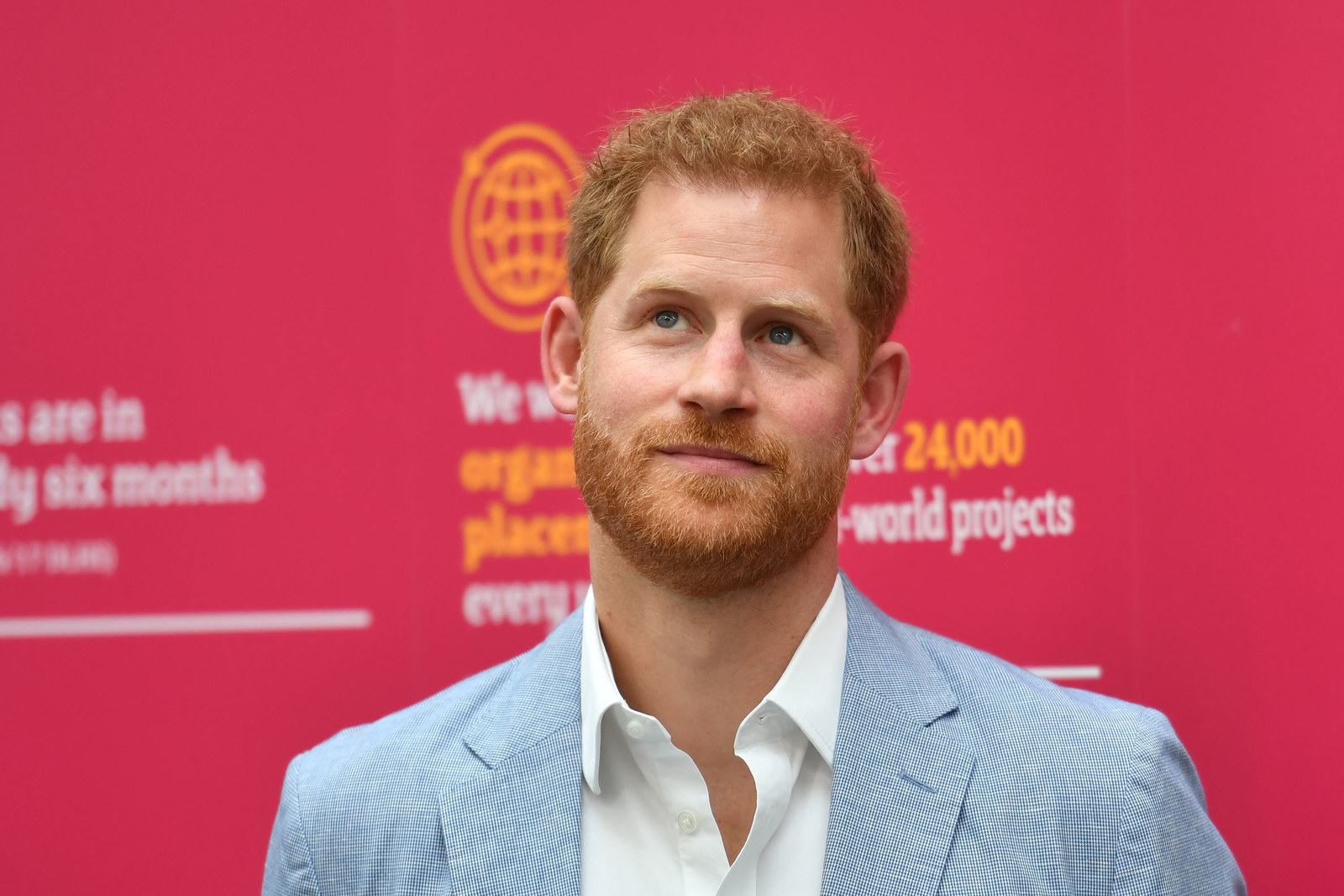 Prince Harry during a visit to Sheffield Hallam University earlier this month.
Prince Harry opened a conversation about racism and unconscious bias in an interview that will appear in British Vogue's September issue, which is guest edited by his wife Meghan Markle.
His comments, which have been met with mixed reviews, emerged from an interview with world renowned ethologist Dr Jane Goodall and come as some parts of the British media have been accused of racism towards the Duchess of Sussex, who has African-American heritage.
In their candid exchange, the conversation about the environment and animals drifted into a discussion about race.
Prince Harry complimented Dr Goodall, a leading expert on animal behaviour, and said: "What I love about your work is that you focus on the younger generation. [When] you start to peel away all the layers, all the taught behaviour, the learned behaviour, the experienced behaviour, you start to peel all that away and, at the end of the day, we're all humans."
Dr Goodall agreed with him and said: "Especially if you get little kids together, there's no difference! They don't notice, "My skin's white, mine's black," until somebody tells them."
Prince Harry then went on to say that many people don't understand unconscious bias. "Despite the fact that if you go up to someone and say, 'What you've just said, or the way that you've behaved, is racist' – they'll turn around and say, 'I'm not a racist.'
"I'm not saying that you're a racist, I'm just saying that your unconscious bias is proving that, because of the way that you've been brought up, the environment you've been brought up in, suggests that you have this point of view – unconscious point of view – where naturally you will look at someone in a different way. And that is the point at which people start to have to understand."
He added: "You can only be taught to hate. What can we learn from nature? People always say, there is nature, then there is us.
"But we are part of it – we are nature. Unless we acknowledge we are part of this cycle, then we're always going to be fighting against it. Inevitably, because we're so good at destruction, we'll end up winning and nature might end up losing."
This isn't the first time that Prince Harry, who is now the father of a mixed race son, has addressed issues of race. After news that he was dating Meghan Markle first broke in 2016, the royal took the unusual step of issuing an open letter addressing negative news coverage she had received.
The strongly worded 400-word letter condemned the "wave of abuse and harassment" Markle had been subjected to, from comment pieces with "racial undertones" and "the outright sexism and racism of social media trolls and web article comments".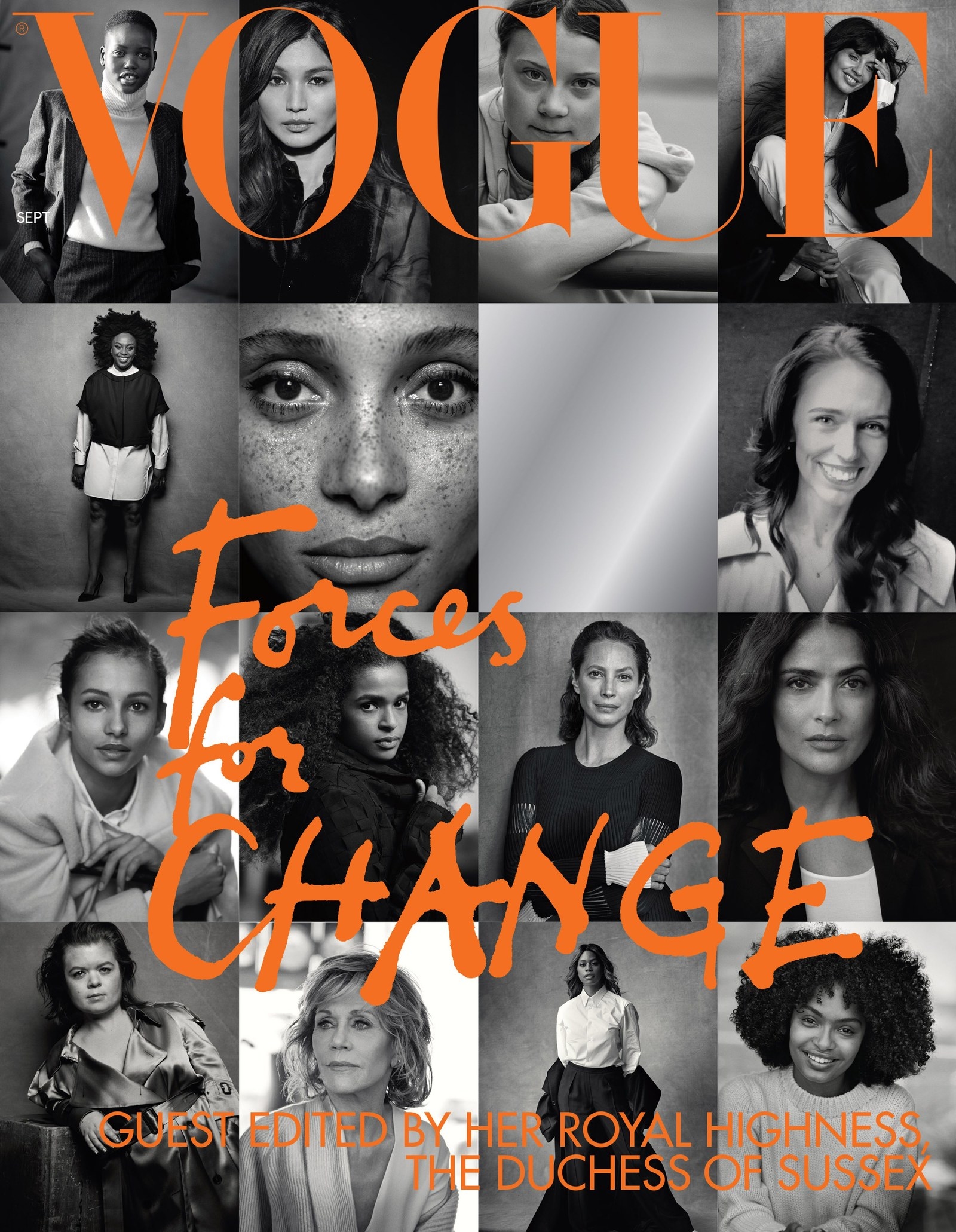 Following Sunday's announcement that the Duchess of Sussex would become the first guest editor in Vogue's 103-year history, she was criticised by several columnists and TV pundits for doing so — even though royals including future king Prince Charles have done similar in the past.
Prince Harry's remarks, albeit brief, did not go unnoticed on social media, with many people pointing out that his marriage to the Duchess of Sussex was clearly a factor in his outlook.
The prince, who infamously once dressed as a Nazi for a laugh, was criticised for some of his past behaviour.
Some Twitter users, however, quickly came to his defence.
You can read Prince Harry's interview in full here.
More on this
Meghan Markle Has Been Announced As Guest Editor Of British Vogue's September Issue And There Are Mixed Opinions

Ben Henry · July 29, 2019

Britain's Royal Reporters Have Been Accused Of Racism Towards Meghan Markle And They're Fed Up With It

Mark Di Stefano · Dec. 20, 2018

Prince Harry's Letter Marked A Sea Change In How He Deals With The Media

Marie Le Conte · Nov. 20, 2016

Priyanka Chopra Just Called Out The Racism Behind The Constant Criticisms Of Meghan Markle

Stephen LaConte · June 3, 2019
Ikran is a reporter for BuzzFeed News and is based in London.
Contact Ikran Dahir at [email protected]
Got a confidential tip? Submit it here.
Source: Read Full Article