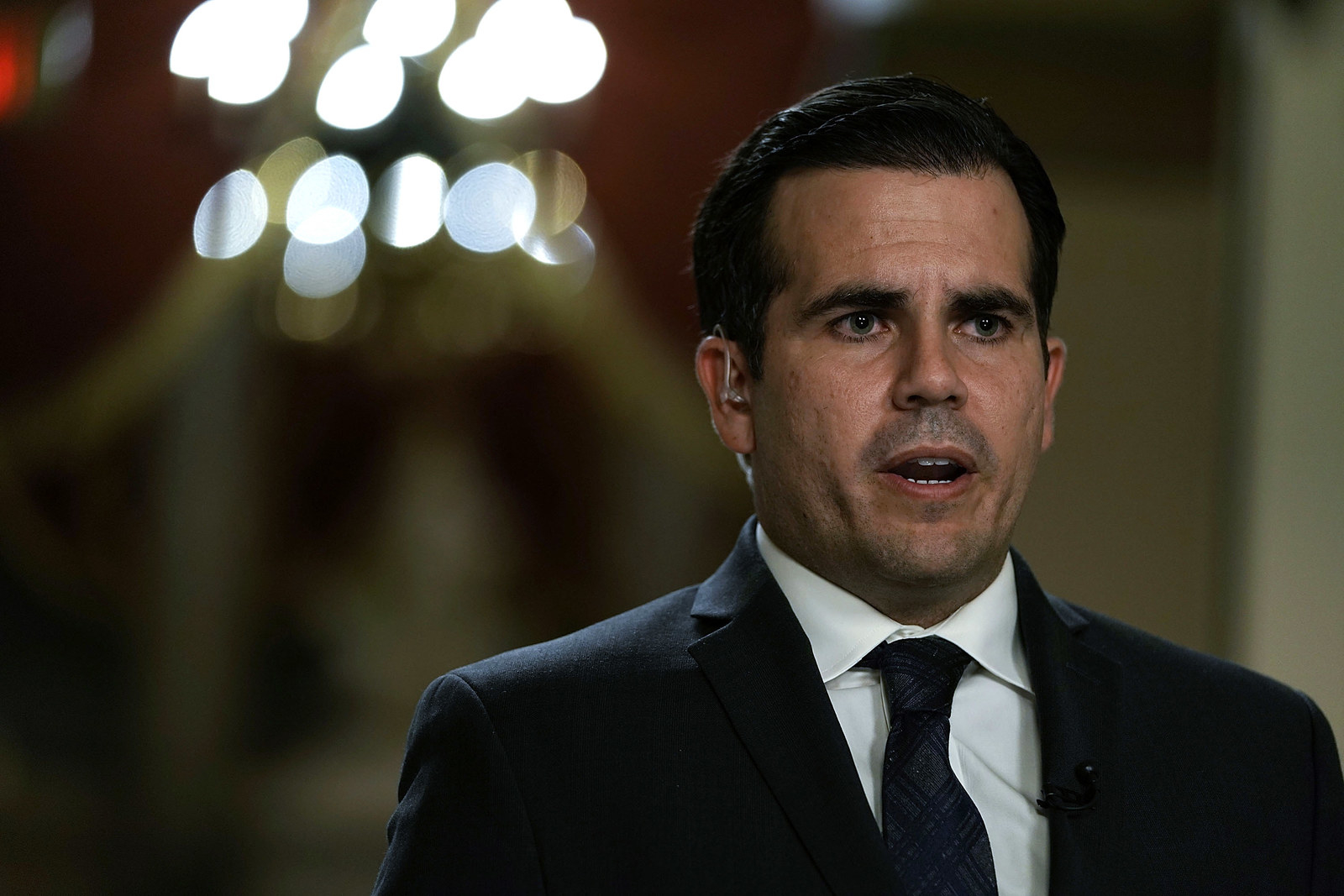 Puerto Rico Governor Ricardo Rosselló resigned late Wednesday after Puerto Ricans took to the streets during historic protests calling for him to step down.
Rosselló said he would step down on Aug. 2 "to allow for an orderly transition," and he will be replaced by Puerto Rico Secretary of Justice Wanda Vázquez.
The governor made the announcement at close to midnight on Wednesday. He had been expected to resign at 5 p.m. in accordance with an agreement with Puerto Rico's House of Representatives, but remained silent for hours as protesters gathered, along with a heavy police presence, and tension built on the streets of San Juan.
His resignation came after nearly two weeks of mounting pressure from protesters and legislators on the island and in Washington, and after a series of resignations in his cabinet and staff. His decision came as members of Puerto Rico's House of Representatives, which is controlled by Rosselló's own party, told BuzzFeed News they had enough votes and had set a meeting on Thursday to begin impeachment proceedings against him.
On Monday, while hundreds of thousands of Puerto Ricans took part in one of the largest protests in the island's history to demand his resignation, Rosselló again said he would not resign.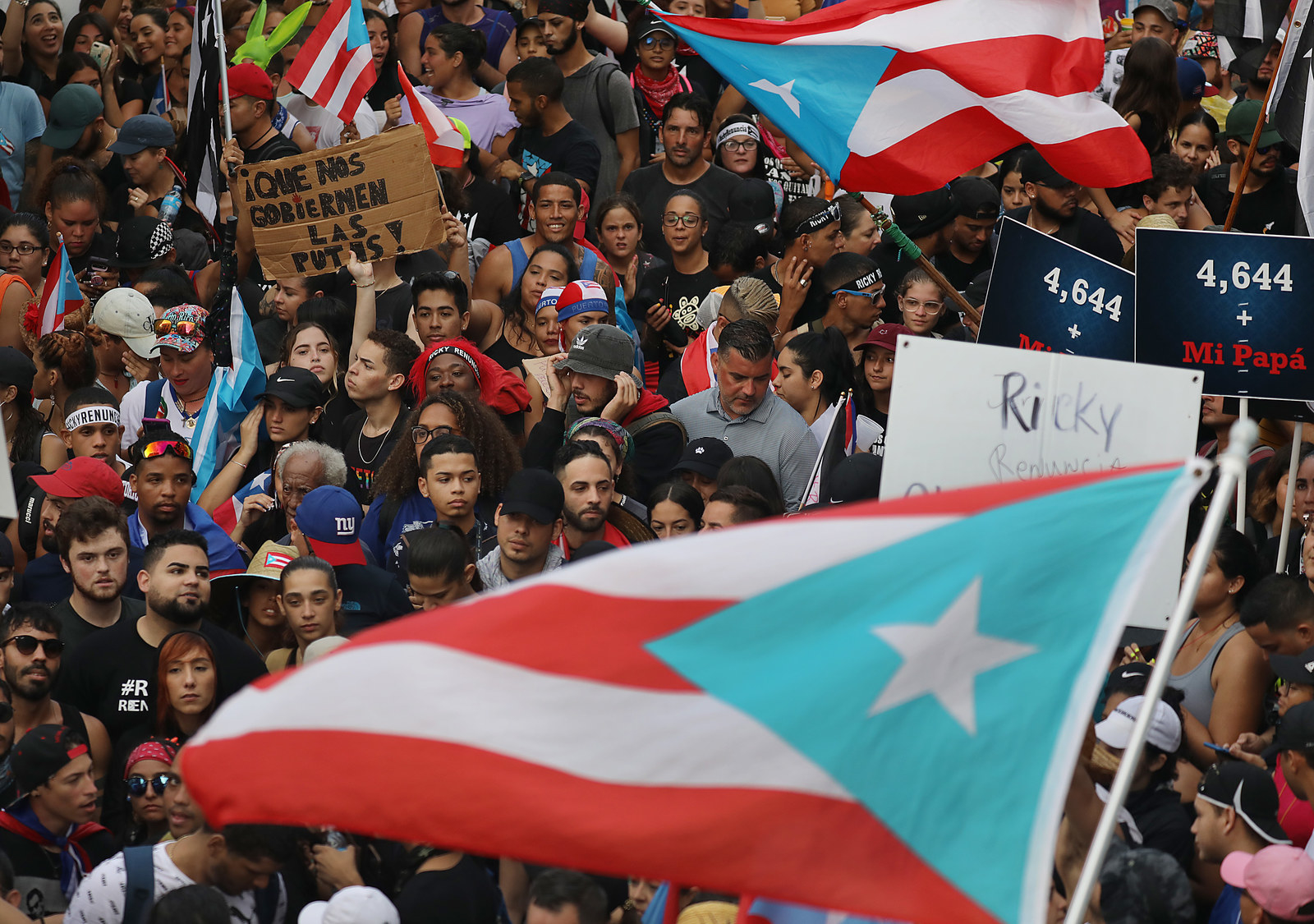 "I've seen the protests, I've heard the people talk, I've had a process of introspection. And I did, I made a decision, I'm not going to run, I'm not going to seek reelection. That way I can focus on the work at hand," he said, in an interview with Fox News — the only time he spoke to the media after protests began.
The governor had been under pressure to resign after more than 800 pages of leaked chats between Rosselló and his closest advisers were published by the Center for Investigative Journalism on July 13. The messages showed him using misogynistic language, making anti-gay jokes, talking about using public funds to carry out vengeful schemes against political enemies, and making jokes about the large number of deaths caused by Hurricane Maria.
In the days after the leak, Rosselló repeatedly said he would not resign, but that he wanted to "ask for forgiveness" from Puerto Ricans. He livestreamed himself at a church service asking to be pardoned by the people.
On Sunday night, Rosselló went so far as to say he would not seek reelection in 2020 and would step down from the leadership of his party, the New Progressive Party, but stopped short of resigning from his position. Protesters were clear that those moves were not enough.
Rosselló is a member of the pro-statehood New Progressive Party and son of a former governor of Puerto Rico. He did not challenge President Donald Trump's assertions after Hurricane Maria devastated the island in September 2017 that it was not a "real catastrophe" like Hurricane Katrina, while thousands of people died and went without food, water, electricity, and housing. The island, whose residents are US citizens, still has not fully recovered.
For months after the hurricane hit the island, he refused to acknowledge that his administration was under-counting the number of people who were dying because of a lack of services, supplies and electricity.
More on this
These Dramatic Pictures Show The Huge Protests Against The Puerto Rico Governor

Gabriel H. Sanchez · July 18, 2019

Puerto Rico Civil Rights Leaders Want Investigations Into Police Using Tear Gas On Protesters

Nidhi Prakash · July 24, 2019

"We've Seen His True Face" — Puerto Ricans Demanded Their Governor Resign In Historic Protests

Nidhi Prakash · July 22, 2019
Nidhi Prakash is a reporter for BuzzFeed News and is based in Washington, DC.

Contact Nidhi Prakash at [email protected].

Got a confidential tip? Submit it here.
Source: Read Full Article