SUPERPLASTIC, the budding entertainment powerhouse founded by Paul Budnitz has quickly become one of the biggest names at the intersection of art, music, culture, and fashion. The company that began by creating art toys and digitally-native characters with storylines and personalities has amassed millions of fans, who eagerly await their highly coveted drops.
In the SUPERPLASTIC universe, where awesome new characters are born, former ones evolve, and everything is integrated, there are no limits to design, innovation, and creativity. SUPERPLASTIC has characters who party with Paris Hilton, model for global brands like Tommy Hilfiger and Gucci, are key players in the Fortnite video game, and collaborate with music icons like J Balvin and Vince Staples.
SUPERPLASTIC is shining its light on six new products that are sure to be an instant hit amongst any art-lover, design connoisseur or toy collector—these are the best, most unique gifts for the most discerning fans and collectors.
HEARTBREAKER AKA HB x Vince Staples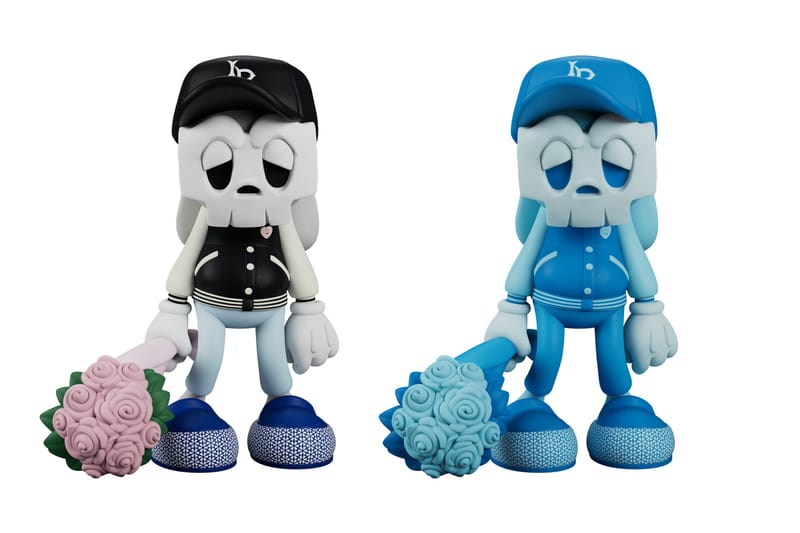 Co-created with Long Beach's favorite son, Vince Staples, and inspired by his most recent and widely celebrated release, Ramona Park Broke My Heart, we introduce the all-new "HEARTBREAKER AKA HB" and "HEARTBREAKER AKA HB BLUES." World-famous SUPERPLASTIC vinyl paired with utter, decimating despair. One of our most beautiful toys yet, the ever so somber toys feature a matte finish, articulating head and arms, and a Long Beach branded baseball cap complete with a matching letterman jacket to touch Vince's hometown. HB and HB Blues comes slumped in slippers toting a removable bouquet of roses, with terrible posture due to the emotional weight on his shoulders and sad puppy dog eyes hiding behind Guggimons signature mask. If love was a sport, these toys are 0 for 1. Sponsored by Heartbreak ™️. 10" SUPERPLASTIC Vinyl.
Priced at $110.00 USD and available for purchase HERE.
SUPERGHOST SUPERKRANKY by Trevor Andrew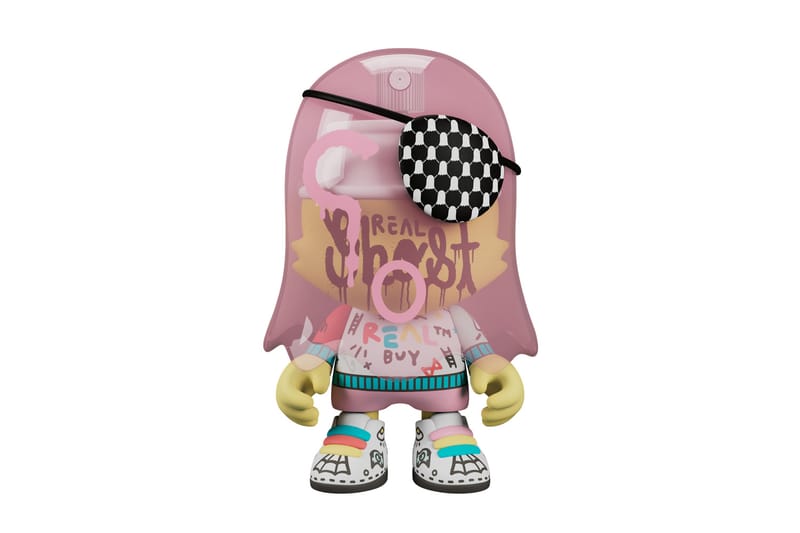 Introducing SUPERGHOST—the slightly spooky and crispy clean centerpiece of our highly anticipated collaboration with world renowned artist and cultural icon, Trevor "Trouble" Andrew. SUPERGHOST features a matte finish body, articulating head, arms and shoes, removable semi-translucent ghost cloak complete with a custom eye-patch, gloss finish spray paint can head with chrome cap, real rattle sound, and original artwork by Trevor Andrew.
8" SUPERPLASTIC Vinyl.
Priced at $110.00 USD and available HERE.
SHUDOG CEMENT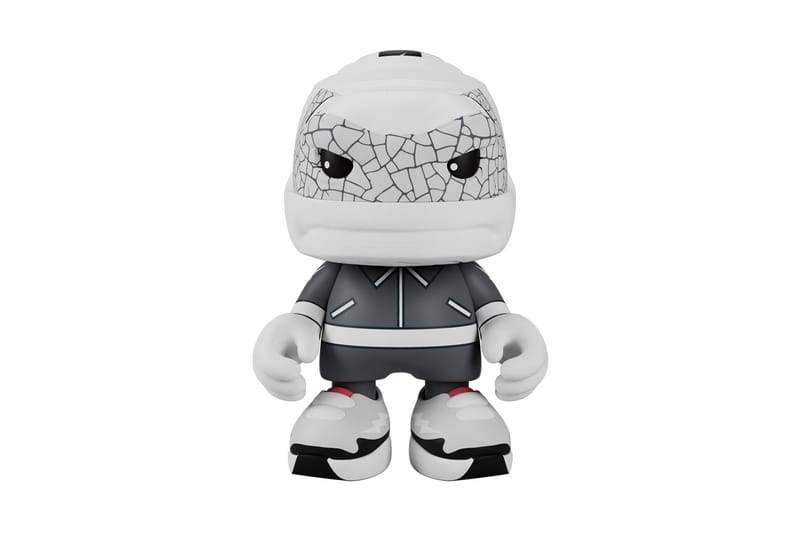 SHUDOG CEMENT — inspired by the most iconic kicks in the game and tougher than coffin nails forged by Lucifer's left hand. SHUDOG is 8" of crispy-clean, never creased signature SUPERPLASTIC vinyl with a matte finish body, articulating head, arms and shoes. He comes with a horrible attitude and unique packaging inspired by a familiar shoebox. 8" SUPERPLASTIC Vinyl.
Priced at $95.00 USD and available HERE.
Holiday Guggimon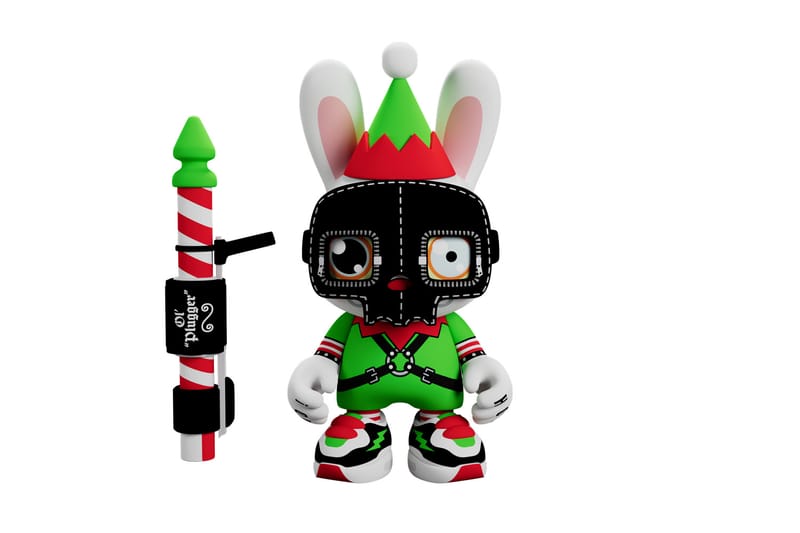 Holiday Guggi by Guggimon—topping off the naughty list, 2022's Holiday Guggi is 3" of signature SUPERPLASTIC vinyl that doubles as an ornament. Holiday Guggi features a festive removable hat, articulating head, arms, legs, and a removable bondage mask. If that wasn't enough, our festive friend comes ball-gagged, locked and loaded, and toting the Ol' Plugger. They say size matters, but it's about working with what you've got—3" can go a long way if you want it to. 3" SUPERPLASTIC Vinyl.
Priced at $30.00 USD and available on superplastic.co starting November 25th at 2PM ET.
Fashion Slumber Party Insomniac Surprise "SLURP" SuperGuggi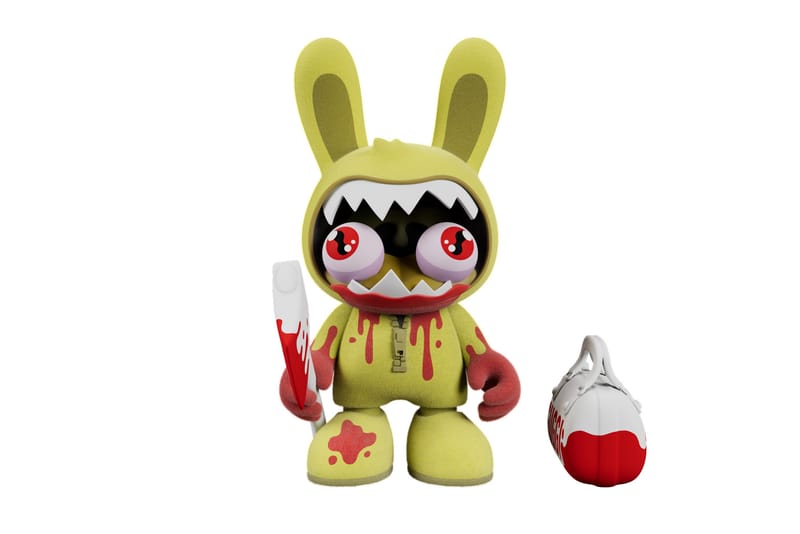 Introducing Fashion Slumber Party Insomniac Surprise SLURP SuperGuggi—the nightmare slumber party guest no one asked for. This SuperGuggi comes suited in a cozy flocked finish onesie, articulating head, arms and legs, removable face mask to unveil the eye balls he's been munchin' on, removable bloody axe, and a bag filled with guts he's harvested from other slumberers. 8" SUPERPLASTIC Vinyl.
Priced at $95.00 USD and available HERE.
Kranky Series One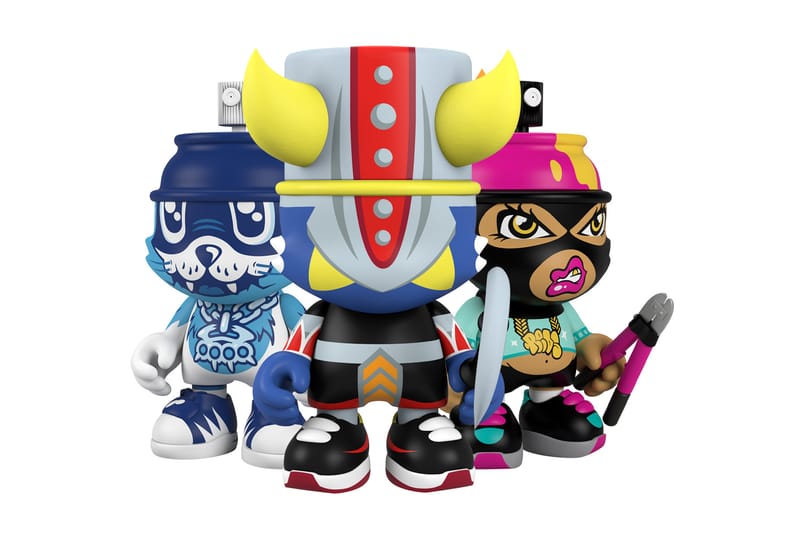 Welcome to the Kranky Series One party. 14 of our favorite artists collaborated with Janky & Guggimon to pack their beautiful minds into our tiniest toys. 3" of signature SUPERPLASTIC vinyl hasn't brought anyone this much joy yet … limited edition and you never know what you're going to get.
3" SUPERPLASTIC Vinyl.
A Single Blind Box is priced at $15.00 USD and a case of 12 Blindboxes is priced at $150.00 USD — available HERE.
Artists include: 123Klan, ADD FUEL, CHEO, Clogtwo, CRAOLA, Dalek, DELVS, Flying Fortress, MIST, REDS, Scribe, Sket One, TooFly … and other mystery characters.
Source: Read Full Article