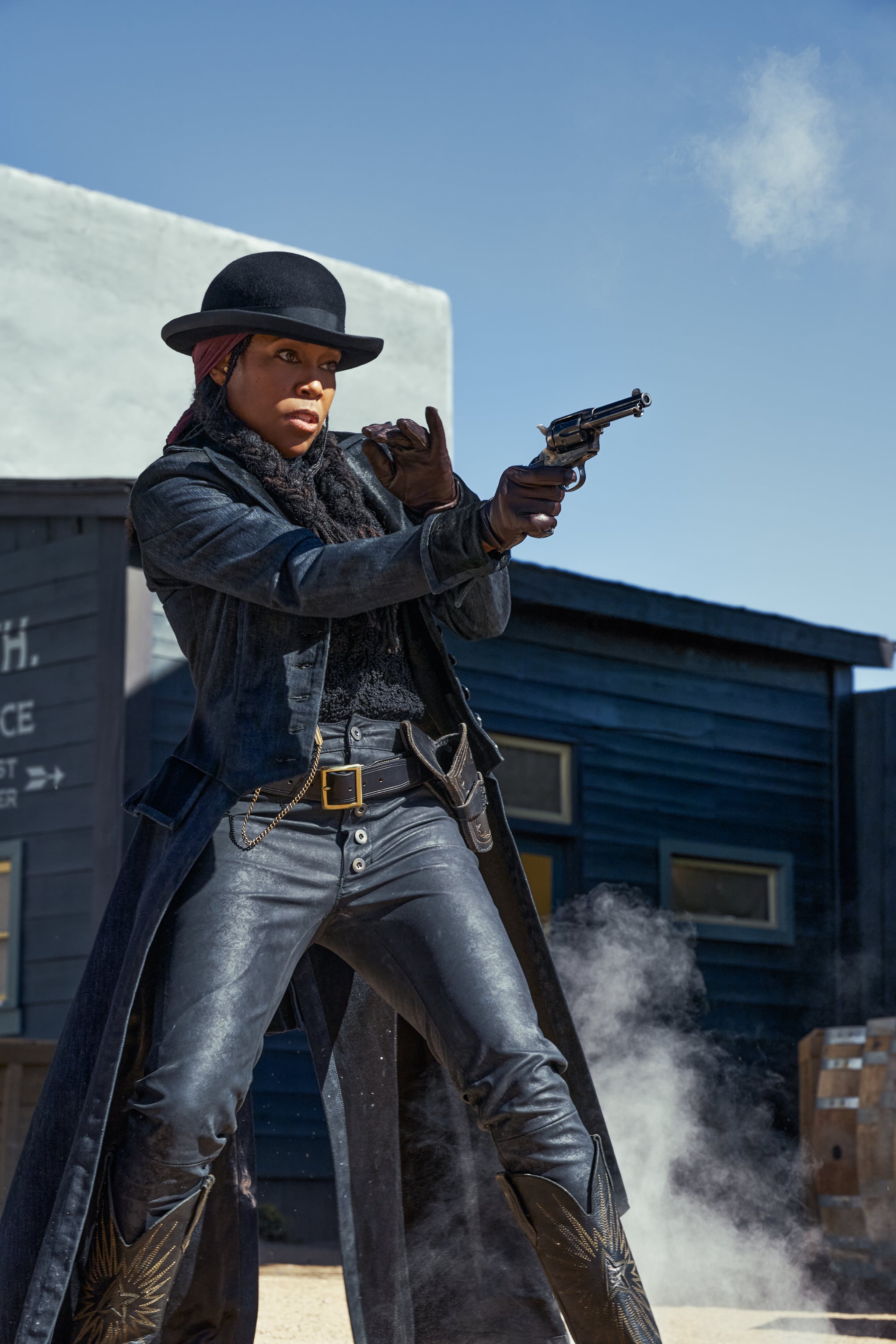 Image Source: Netflix
The Harder They Fall premiered in theaters on Oct. 22 and made its Netflix debut on Nov. 3. The western focuses on rival gang members Nat Love (Jonathan Majors) and Rufus Buck (Idris Elba), who gather their crews for a fearsome battle after Rufus gets released from prison. Rufus's crew includes "Treacherous" Trudy Smith (Regina King) and Cherokee Bill (LaKeith Stanfield).
King's character is a breakout in the film for being a tough outlaw after being abused as a child and killing a bully who made fun of her polio-ridden sister. Rather than being the damsel-in-distress trope like many women in western movies, director Jeymes Samuel wrote Treacherous Trudy as someone not to be messed with. The Harder They Fall opens with a message that says, "While the events of this story are fictional . . . These. People. Existed." So, who was Treacherous Trudy in real life?
Source: Read Full Article