Country singer Carrie Underwood has been inspiring fans for years, ever since she first shot to fame on American Idol. In 2015, the award-winning singer added the title of mother to her resume and gained a whole new fanbase of people who loved watching her navigate the difficult waters of parenting while in the spotlight.
Recently, after welcoming her second child, Underwood got more candid than ever, sharing her experiences with parents and fans everywhere.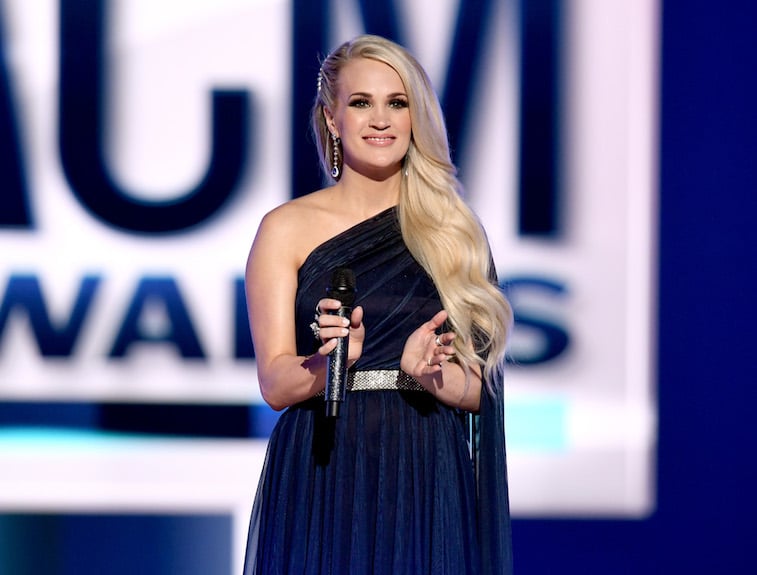 How did Carrie Underwood become famous?
In 2005, Carrie Underwood won the fourth season of American Idol. A shy, talented girl from Oklahoma with a huge, booming voice, Underwood became popular with people all over the world.
In the past fourteen years, Underwood has broken many records and become one of the biggest artists in music, regardless of genre. Altogether, Underwood has received seven Grammy Awards, nine CMA Awards, and fourteen ACM Awards. She's also been inducted into the Hollywood Walk of Fame.
In 2008, Underwood met hockey player Mike Fisher and sparks flew. They dated for around a year before getting engaged in December 2009. They were married in a grand ceremony in July 2010 and didn't wait too long to start their family.
How many children does Carrie Underwood have?
In February 2015, Underwood and Fisher welcomed their son Isaiah. Underwood has managed to balance both motherhood and work beautifully, and before her son was a year old, was taking him with her on tour. Although it has been difficult to juggle all of her responsibilities, Underwood has said that it's totally worth it.
She has also given kudos to her husband, Mike Fisher, saying that they both try and pick up the slack when the other partner really has a lot going on – so if Fisher has a hockey game, she will get up and handle all the middle-of-the-night situations, and if she has a very early work appointment, Fisher will pick up the slack and take care of it.
In January 2019, Underwood gave birth to the couple's second son, Jacob. It was a particularly rewarding experience to welcome their second son, as it turned out.
Following her son's birth, Underwood spoke out and revealed that she had three miscarriages in the years following the birth of Isaiah. She stated that he had just resigned herself to only having one child before ultimately getting pregnant with Jacob in 2018.
What advice does Carrie Underwood have for other parents?
Now that Underwood has to juggle two small children, her priorities have no doubt shifted just a bit. She recently sat down for an exclusive interview and talked about how hard it is to go from one to two children and that she has realized it's impossible to fully plan for every eventuality.
In Underwood's opinion, parents can never truly know "what's going to happen next," and that for her, she just tries to live in the moment and enjoy all of the small things that come with parenting two little boys.
As for whether or not Underwood and Fisher could welcome more children in the future, Underwood remains both optimistic and uncertain. She stated that it's been such a difficult road to get to two children that they haven't really evaluated what could happen next and that her current tour will keep her very busy.
Underwood's open and honest statements about parenthood have helped her connect with fans in a whole new way, and have made her a role model for women everywhere – especially women who struggle with the demands of parenthood or those that have suffered from miscarriages.
Source: Read Full Article