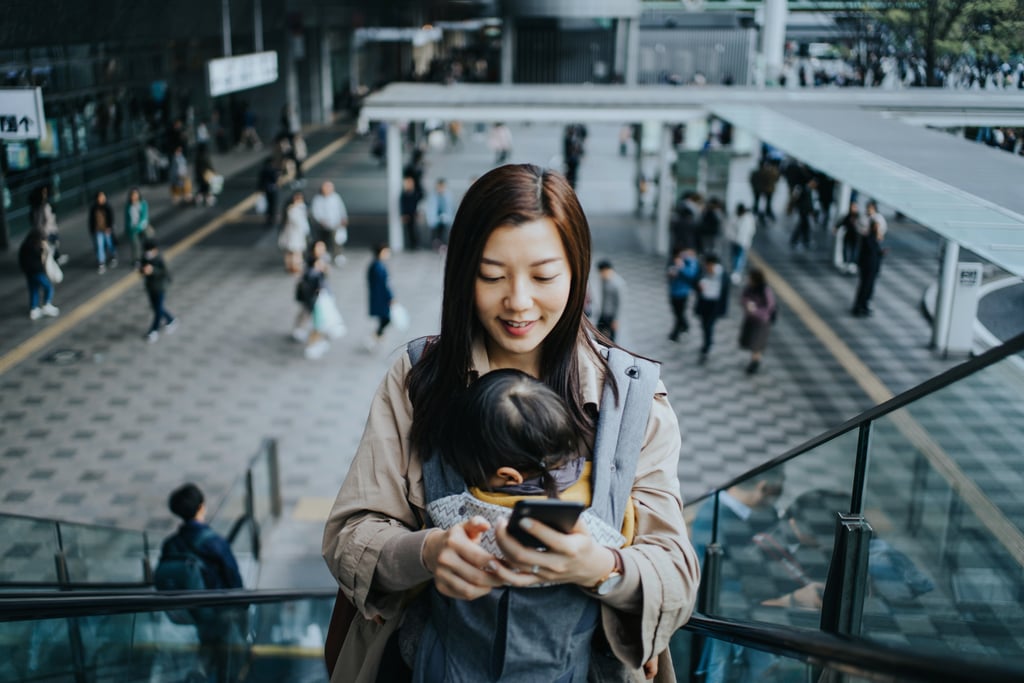 Flying Alone With Your Baby? 7 Tips to Prevent a Total Meltdown

After two flights with my baby when she was 3 and 4 months old, I felt confident flying the friendly skies with my kid. It turned out that she hated being stuck in the car for a long road trip, but flying? She loves it. She's not stuck in the car seat, and she gets to see my face the whole time (listen, I wouldn't be impressed, but it calms her down). She makes cute faces at everyone she sees and is on good behavior the whole time (no meltdowns yet, knock on wood). So I decided we'd only fly to travel in the near future, even to visit family, who live an eight-hour drive (plus stops) or a one-hour flight away.
But when I had to make a trip and my husband couldn't come with me, I panicked. Yeah, baby loves flying, but how would I do it alone?! The baby gear itself is enough to drown two adults, and I didn't know how I'd manage to do anything if I couldn't hand her off to my husband. Still, we had to take the trip, so I womaned up and laid out a plan. Then we flew, just me and my daughter. And we survived. Here's how I pulled it off — and how you, intrepid traveler, can, too.
Source: Read Full Article