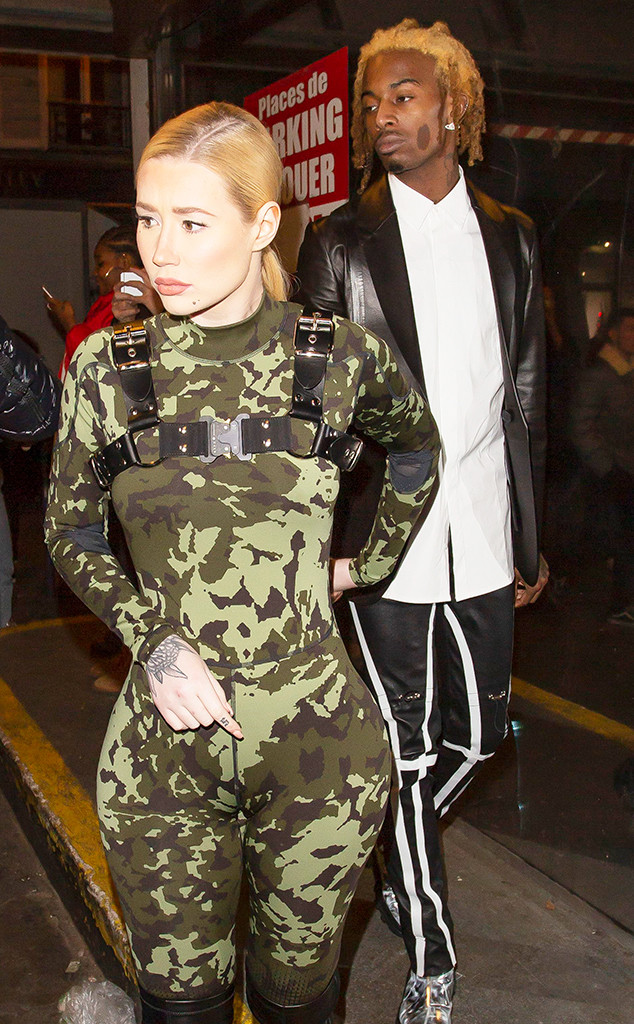 KCS Presse / MEGA
Iggy Azalea's hand is looking fancy!
As the rapper continues to enjoy a private romance with Playboi Carti, fans are speculating about their relationship status.
In fact, some followers are convinced the pair is engaged thanks to a recent Instagram post.
On Wednesday night, Iggy posted a photo of her left hand with a giant ring on that finger. And instead of focusing on the fabulous nails from Lily Nailz, people are glued to the bling.
"Are we just going to ignore this gorgeous ring???" one fan asked in the comments section. Another follower added, "Address the ring."
And one user asked what we're all thinking: "Playboi put a ring on it? Or are you spoiling yourself?"
Ultimately, many commentators are convinced Iggy is engaged. But for now, both parties aren't confirming—or denying—anything publicly.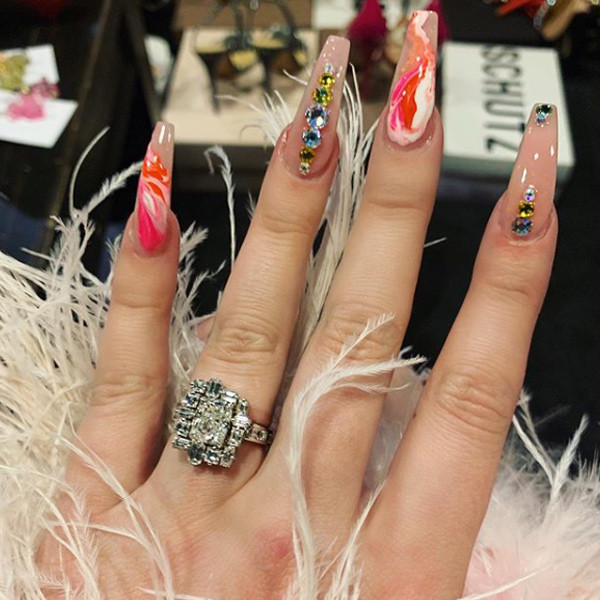 Instagram
During a recent interview with Fader, Playboi opened up about his relationship with the rapper. In fact, he confirmed that they moved in together by last December.
"Once I started talking to her, I just cut off everybody. It was over with," he shared. "I support everything she does."
And while Iggy has posted photos with her man, she has deleted the pics for undisclosed reasons later on.
For now, Iggy is focused on her upcoming album titled In My Defense, which is expected to come out later this month.
As for her latest ring post on Instagram, perhaps her use of the face vomiting emoji symbolizes how sick her nails are. They're cool, right?
You do you, girl!
Source: Read Full Article