What's happening: Tonight, the Sun merges with the planet of love and creates what astrologers call a cazimi Venus, making this weekend one of the best for matters of love. At the same time, Mercury is harmonizing with patient Saturn. Scorpio season finally begins on Sunday when the Sun and Venus enter Scorpio, and to start the season off with a bang, there's a solar eclipse in Scorpio on Tuesday, too! Mercury connects with fiery Mars on Wednesday, and on Thursday, Mercury squares off with powerful Pluto.
Eclipse Season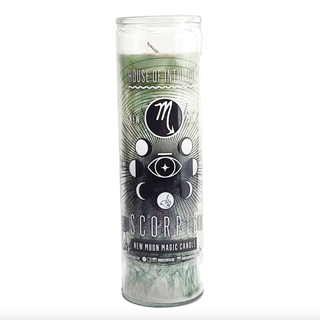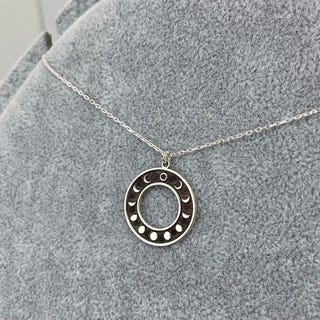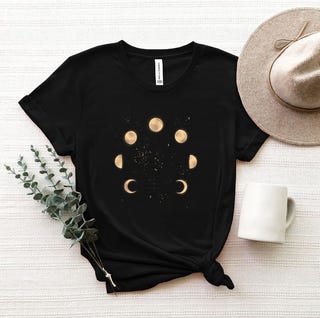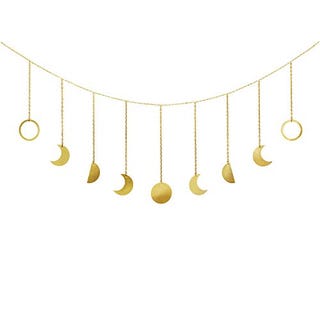 What that means for *you*:
Aries
Today's the day! The cazimi Venus is activating your chart's relationships zone this weekend, Aries, so this is one of the all time best times ever to ask someone out, DTR, or level up your relationship. So, your relationship status has been upgraded—what next? Scorpio season is all about intimacy, and you and your boo are getting way, way closer for the next few weeks. Expect your sex life to get more erotic than ever!
Taurus
Get ready, Taurus, because there's a lot of action coming your way this week. Scorpio season = cuffing season for your sign, so your love life is glowing up, but the solar eclipse on Tuesday is defs going to get the ball rolling fast. Eclipses represent new beginnings, and this one is activating your chart's zone of relationships. I'm not saying that the LOYL is going to magically appear, but what I am saying is that you should put yourself out there, because you never know who you might meet this week!
Gemini
This weekend's astro is spectacular for all of you single Geminis out there! You're making an intense connection with someone—maybe it's love, maybe it's a lust, but whatever it is, it feels good! This is an amazing weekend for dating, hooking up, or just going out and scoping the cuties at the bar and see if any of them approach you. Expect some kickass sex this weekend, Gemini, and enjoy it…because Scorpio season starts on Sunday and makes all your focus turn to work.
Cancer
Libra season is rarely the most exciting for your sign, but luckily, Scorpio season starts this week! With both the Sun and Venus in your chart's zone of romance, sex, and fun, this week kicks off major action in your sex/love life. Get on your fav dating apps, go to your local bar, ask your S.O. out on a fancy date night—whatever you do, just put yourself out there. There are loads of hotties waiting for you to hit them up and there's a ton of great sex to be had!
Leo
There are tons of opportunities for you to make new love connections this weekend, Leo! People are sliding into your DMs, your dating app notifications are out of this world, and all eyes are on you! This weekend's astro is best for speed dating or meeting up with a fling, but if you're already seeing someone, you can still take advantage of this energy! Saturn's influence tonight is perfect for strengthening your relationships, so if you've been thinking of DTRing or popping the question, this is the time to do it.
Virgo
You're the type to let other people initiate action in your love life. You never text first, you always wait for your crush to approach you, and guess what? That's not gonna work anymore! If you're not crushing on anyone, now's the time to start looking. Scorpio season's vibe is all about helping you make new connections, but if you're not willing to slide into their DMs first, then you're not going to get much of anything. Be outgoing! Tell them how you feel!
Libra
It's the last weekend of your birthday season, and this sexy astro-weather is helping you to end things with a bang! Venus is lighting up your sign this weekend, and you're basically embodying all things Venusian—you look great, you feel even better, and people are all over you. Enjoy it! If quickies and flings are your thing, go wild this weekend. Once Scorpio season begins on Sunday, life starts to slow waaaay down.
Scorpio
This is a big week, Scorpio. Not just for your love life, but for your entire life. This weekend, you're moving on from the past. An ex might come around (or you might be the one texting them), but whatever happens, you're squashing the beef and leaving them behind for good. Once that baggage is cut loose, you'll have way more space in your love life for bigger, better things. With lovey Venus entering your sign, followed by the solar eclipse in your sign on Tuesday, you can expect some serious developments in your love life!
Sagittarius
You know that cutie in your crew? Well, they're crushing on you too! This is an amazing weekend for confessing your feelings. It's an even better weekend if you're looking for a friends with benefits sort of situation. Flirt and find someone to fool around with this weekend, because once Scorpio season begins, you can expect next to zero new developments in your love life for a while.
Capricorn
It's time to commit! Your relationship status has been due for an upgrade, and whether it's DTRing, asking your partner to move in with you, or even proposing, this is one of the best weekends for it. Your relationship is getting a major glow up! If you're single, don't worry—you still have a chance to have fun. The Sun and Venus move into your chart's zone of networking on Sunday, which means that the next month you'll be meeting tons of new, friendly faces that you can flirt with.
Aquarius
First of all, this weekend is great for any Aquarians in a long-distance relationship—a surprise opportunity to see your boo could easily find its way to you right now! Other than that, this is a good weekend to explore and try new things in your relationship. This could mean buying sex toys or new lingerie to excite your partner, or it might look like trying out a whole new person in bed! Have fun and play around this weekend!
Pisces
Tonight's cazimi Venus can help you feel completely entangled with your partner. Sex is more erotic, romance feels more meaningful, and just sitting near your cutie makes you feel like you're completely connected. If you're single, however, you should be careful about who you spend time with—getting intimate with someone, even a casual hookup, will almost certainly lead to catching feelings!
Source: Read Full Article