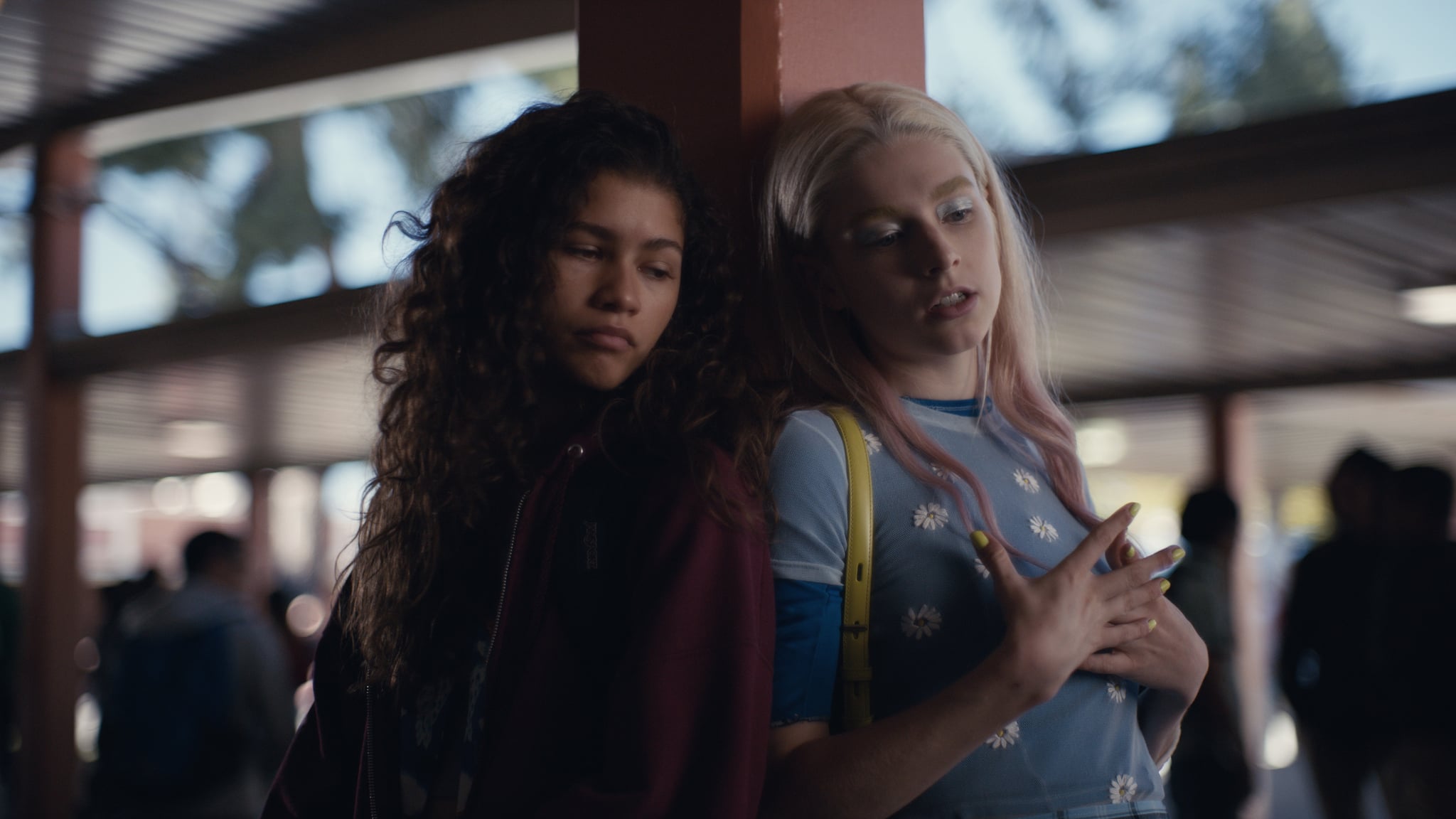 We're only at the beginning of HBO's new series Euphoria, but we're already ready for a season two — which we don't know if we'll get. In addition to a number of graphic and disturbing scenes that show the harsh realities of drug addiction disorders and cyberbullying of a sexual nature, viewers have been introduced to a slate of interesting, complex characters who undoubtedly have stories that are well worth exploring in greater depth.
Eight episodes will air this Summer, and, although it's based on an Israeli miniseries, it's worth noting that HBO's official Euphoria page describes it as a "series" rather than a miniseries — which indicates the network is open to the possibility of a second season. However, it seems highly unlikely that HBO and Euphoria showrunners have made a final decision at this point.
The biggest factor in deciding whether or not to renew a series is, of course, ratings. Euphoria is currently at a major advantage due to its time slot — it airs on Sunday evenings directly after the massive hit Big Little Lies. As reported by Variety, the series debuted to "solid, if unspectacular" numbers. A total of 577,000 viewers tuned in to the premiere (to put that in context, 1.5 million viewers had just watched Big Little Lies that evening). But all hope is not lost — Euphoria performed well on the HBO GO and HBO NOW platforms, bringing total viewership up to approximately one million.
Source: Read Full Article