Fan-captured video shows the adorable three-year-old dancing with Orlando Bloom at her mom's final show — before her celeb parents hit up XS nightclub to down tequila and party until 3am with The Chainsmokers
Concertgoers were in for a treat at Katy Perry's Las Vegas residency, Play, over the weekend.
During the singer's final show of her two-year run at Resorts World Theatre, Perry brought out her three-year-old daughter, Daisy, for her first public appearance.
As Perry was gearing up to perform her 2008 single "Hot n Cold," she paused and took a moment to shout out her little one, whom she welcomed in August 2020 with fiancé Orlando Bloom.
"Daisy! I love you so much," Perry says, speaking directly to her daughter, who was dressed in a Minnie Mouse costume in the audience. "You're my best friend, I'm so glad you're here."
Fan-captured footage shared on social media provided the first-look at the adorable three-year-old, whose blonde hair poured out over her pink headphones as she smiled and waved to mom.
"I'm gonna sing this next song — I think you know it, OK?" the proud mom continues, still speaking to Daisy. "It was in 2008, and mommy was a little bit wild back then. I was on Warped Tour."
Now turning her attention to the audience, the "Roar" singer adds, "This was my second single, and some of you were probably 12. You probably had choreographed moves you did in your bathroom."
Perry made mention of Daisy once more just as she was about to close out the show, giving a shoutout to everyone who made Play the program it became, including her daughter.
She also gave a special tribute to Bloom, for being "an incredible support system" and "an amazing father," before once again turning her attention to Daisy.
Katy Perry and Orlando Bloom 'Continuously' Work to Make Sure Their Relationship's 'O.K.'
"I created this show after the birth of my daughter, Daisy Dove," she gushes. "When I met her, it was like all the love I was ever searching for finally showed up. She made me whole, and she healed me, and she showed me how to play again."
She continues, "So this show is for everyone's inner child and for the hope that maybe if we could all see life through the eyes of a child, we would be free."
Fans also captured video footage of Bloom and Daisy dancing along in the audience at one point during the show, when Perry performed "Chained to the Rhythm."
While this is the first sighting fans are getting of Daisy, it's not the first time she's been at mom's shows, in fact, she's been along for the bulk of Perry's Vegas residency, with the American Idol judge telling People, "Daisy's with me all the time, and she loves seeing Mama get ready and turn into the character. And I get to give bath time between 6:00 and 7:00. It's a great routine. I thrive on routine."
After the show, however, it was an adults only outing with Katy and Orlando celebrating the final night of her residency at XS Nightclub inside Wynn Las Vegas.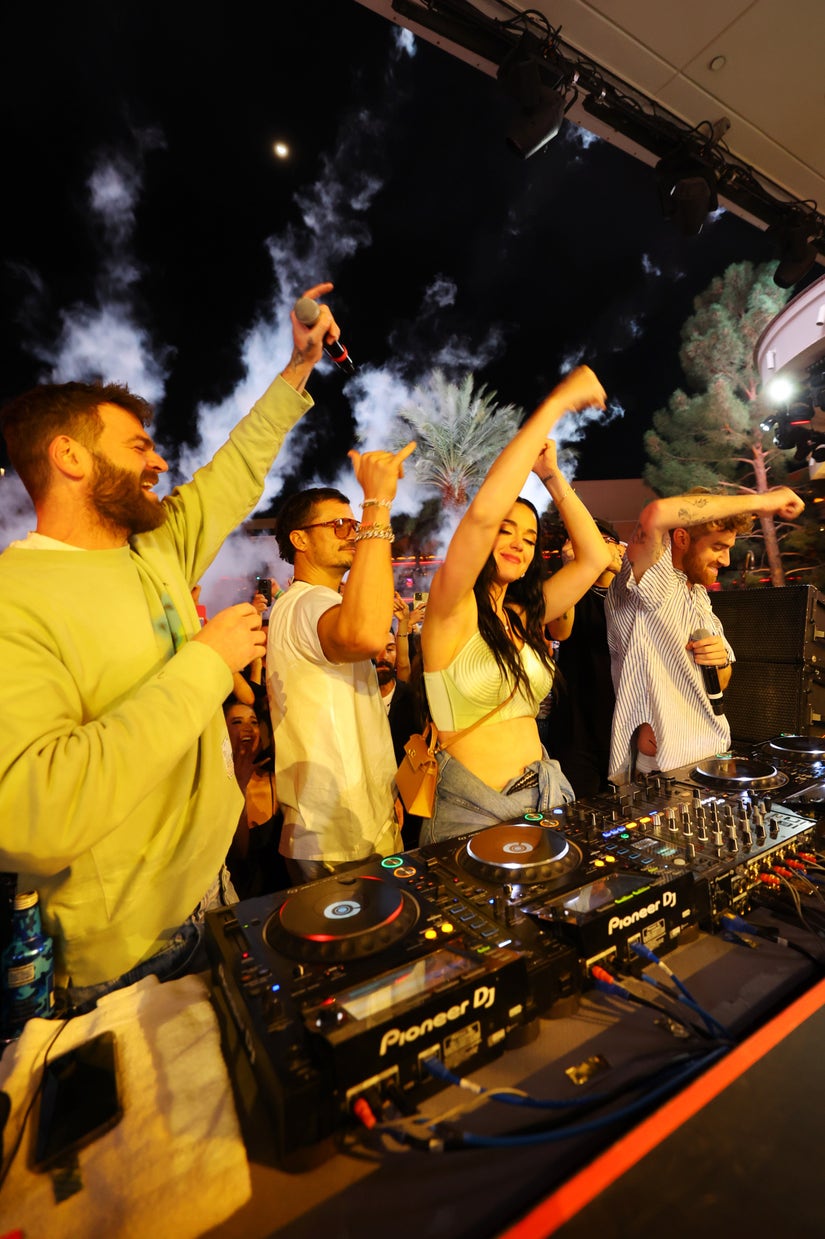 Following her final performance at Resorts World the couple dashed across the street to the club where they were said to have partied until about 3am. Both Perry and Bloom jumped into the DJ booth and downed multiple shots of tequila with headliners Alex Pall and Drew Taggart of The Chainsmokers.
We're told, Katy requested Alex Pall to play "that song with Halsey" — aka "Closer."
Pall then mentioned he wanted to play another song for her first and said "he hoped she didn't hate this remix that he did of her song, Firework." All four of them, The Chainsmokers, Perry and Bloom, proceeded to sing the hit together.
Katy, were told, was in full celebration mode and danced the night away.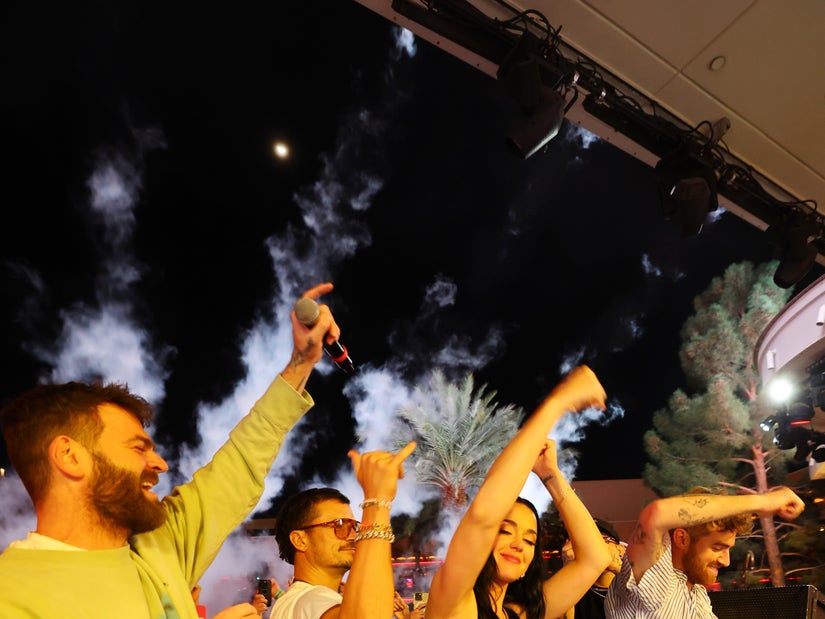 Source: Read Full Article