The younger sister of model Olivia Culpo, Sophia Culpo spoke of "betrayal" and said that "a lot of trust was broken" when she and Miami Dolphins wide receiver Braxton Berrios broke up after two years.
Sophia Culpo didn't offer any real specifics when she first talked about her breakup with Miami Dolphins wide receiver Braxton Berrios in January, but when has that ever stopped the social media speculation train?
Now, Braxton is speaking out to address ongoing rumors that he'd cheated on the younger sister of model Olivia Culpo, and star of "Culpo Sisters," leading to their breakup. Despite Sophia talking about "betrayal," Braxton said they had a "healthy" relationship.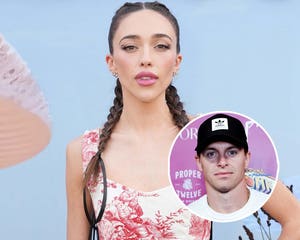 Sophia Culpo Talks 'Betrayal' Following Split From NFL Player Braxton Berrios
The NFL player took to his Instagram Stories on Tuesday and didn't name any names — referring to either Sophia or Alix Earle, the woman he's rumored to be with now — emphasizing that he's not trying to start anything, but wanted to clear the air about how things went down.
"It was a good relationship, it was a healthy one," he said in the video. "And towards the end of it, we had conversations along the lines of we just weren't working out. So when we split back in January, that's why."
Again avoiding any specifics, he did emphasize that "it had nothing to do with anything else. It had nothing to do with anybody else, for that matter." Instead, the athlete said they "just didn't work out, and that's okay."
"It's been very weird and sad to see kind of what's gone on since then," he continued. "I've been quiet because it's totally out of character for me to talk about my private life, publicly. But I feel like it needed to be touched on now."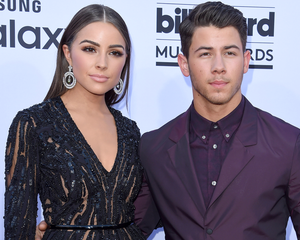 Olivia Culpo Didn't Know How She Was Going to Pay Rent After Nick Jonas Breakup
Despite Braxton's rather rosy portrayal of their two-year relationship, Sophia has previously stated that it "didn't end well or honestly," again nothing that "a lot of trust was broken."
One of the things that might have led to Braxton feeling the need to speak out is something Sophia herself has already attempted to downplay. On Monday, she shared a TikTok — that she's since deleted — that appeared to be targeting Alix with a man some have identified as Braxton.
"Give it a few but call me when the love bombing ends," Sophia captioned the since-deleted TikTok, per People. "I gotchu #girltok #narcredflag." After people immediately thought she was shading her ex, Sophia removed the post and jumped on the platform to clarify.
"I'm sorry the internet has their panties in a wad. It wasn't that deep," she said in the new post. "I'm literally getting texts from my friends like, 'I'm thinking of you, are you doing okay?' I'm good. I'm good. The internet is wild, but we're good."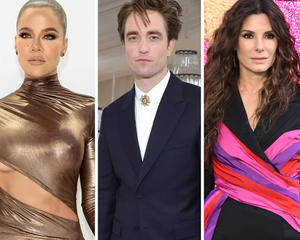 11 Celebs Who Got Super Candid About Cheating In Relationships
Things definitely took a turn as far as speculation goes after Sophia did a Q&A session through her Instagram Stories on April 26, where she was asked if she was "able to talk about her breakup" yet. At the time, she admitted she still hasn't come to terms with the end of her relationship.
"She continued, "I haven't addressed this because it's been really hard to come to terms with and process. I'll say that it didn't end well or honestly. A lot of trust was broken. But I have an amazing support system and I appreciate everyone's love & support so, so much. This community never fails to amaze me."
She thanked everyone for their support and addressed comments about her recent weight loss, attributing it to dealing with the breakup. "The betrayal in my last relationship just really took a toll on me," she explained.
"I don't wish what I went through on my anybody. I really, really don't and I'm trying my best to just take the high road here," she said. "I appreciate everyone's love and support, I really do. It means a lot to me. Us girls' girls gotta stick together and one day I will share all the lessons that I've learned."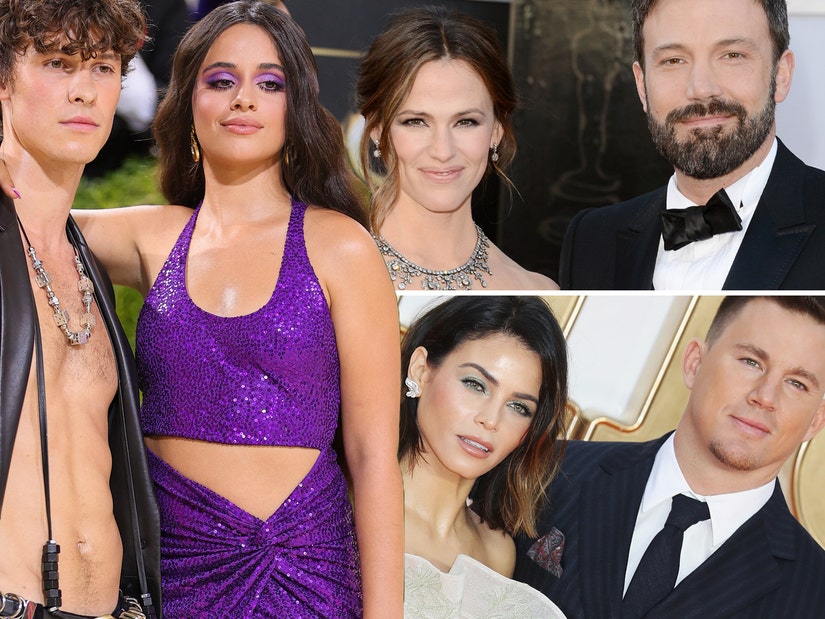 Source: Read Full Article