Lil Nas X is paying his haters not mind, including rapper Boosie, when it comes to his music and image. In preparation for his upcoming album, Lil Nas has been on a media press tour talking all things LGBTQ, music, backlash, and more. The biggest question on people's minds is whether or not it bothers the 'Old Town Road' singer that people don't feel he's a good role model for children.He makes it clear he doesn't care.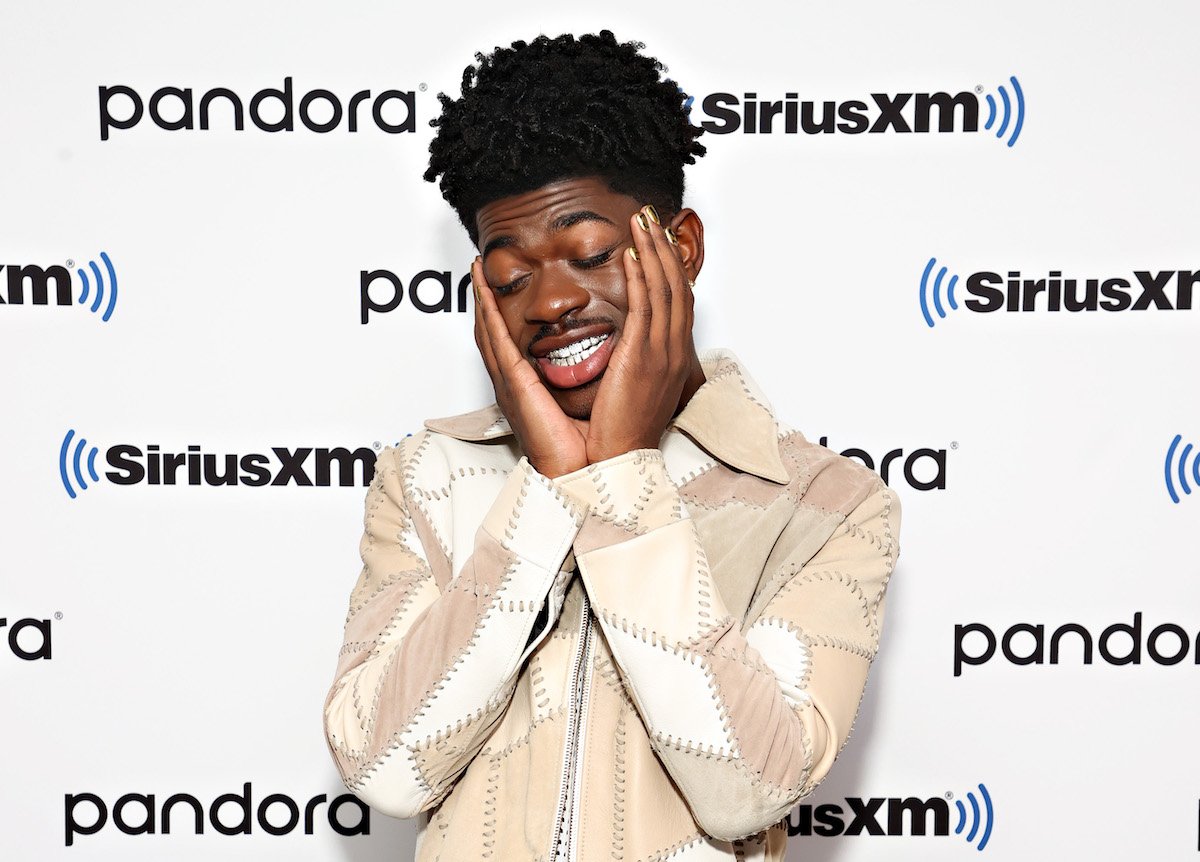 Lil Nas X says it's not his responsibility to be a role model to anyone
The rapper has been criticized nearly front the start. The criticism has been magnified since he publicly identified as part of the LGBTQ community. In recent weeks, Lil Nas has been promoting his forthcoming album, MONTERO. His official promotional layout featured the rapper sporting a prosthetic baby bump in which he announce he's "pregnant" with his child: his album. 
Some didn't take the promotional materials as art and felt it was not a positive portrayal of a man for children. He is ignoring the chatter. 
Related: Lil Nas X Is Officially a Published Author
"I feel like I used to," he admits in a recent interview with The Breakfast Club. "But now it's like 'So?' Like, f— the kids. Not like, 'F— the kids' [for real]," he said with an eye roll.
"It's like ummm, we really get one chance to do this [life] to my knowledge. I don't know what happens when we die or whatnot," he continued. "So it's like, I'm not about to pander to your kids, or you. Like anybody like even I have this to do this with my family members – my family members may not always agree with what I'm doing, whoever I'm dating may not always agree. But it's like, I honesty, really truly wanna live by, 'This is my life' so f– what anybody else has to say about it, I guess."
Rapper Boosie has been vocal about Lil Nas X's artistry
The most outspoken public figure regarding Lil Nas and his freedom has been rapper Boosie. Many of the comments Boosie has hurled Lil Nas' way has been viewed as homophobic and misogynic. Despite the criticism, Boosie continues to throw shots Lil Nas' way.
But Lil Nas isn't paying Boosie much attention, telling The Breakfast Club hosts: "I was listening to Boosie in the club the other day. I don't really care. Honestly, I wish they didn't say it, I guess," he said. "But I like the music, I'm gonna listen to the music. If somebody got beef with me, that doesn't mean I got beef with them."
Related: ​​Lil Nas X Wants His Career to Follow a Similar Path As 1 Famous Rapper
As to whether or not he'd ever consider a collaboration with Boosie, he shot it down. "I'm into forgiving people, but I'm just genuinely not interested in making a song with him," Lil Nas explained. He made sure to note that it has little to do with Boosie's perceived homophobic comments and instead more about Boosie's musical content. "That's nothing against him. That's not my vibe."
Boosie's criticisms have even started a social media hashtag: #WheresBoosie. Each time Lil Nas makes headlines, Boosie trends. Social media users pose hypothetical questions or remarks they feel the rapper would say about Lil Nas.
Source: Read Full Article