If you think The Bachelorette already rushes romances and even marriage into existence, the show 90-Day Fiancé has done much the same. This hasn't taken away from their popularity as audiences continually see if the love of someone's life can be found and nurtured within a short window of time.
The track record of couples staying together on The Bachelorette/Bachelor certainly isn't the best. There shouldn't be any surprise the majority of the couples on those shows have long broken up.
So what about 90 Day Fiancé? Their twist, of course, is an American marrying someone from another country within 90 days, which should equate to automatic success. Well, not always, though their rate of success is much, much better than anyone would have thought.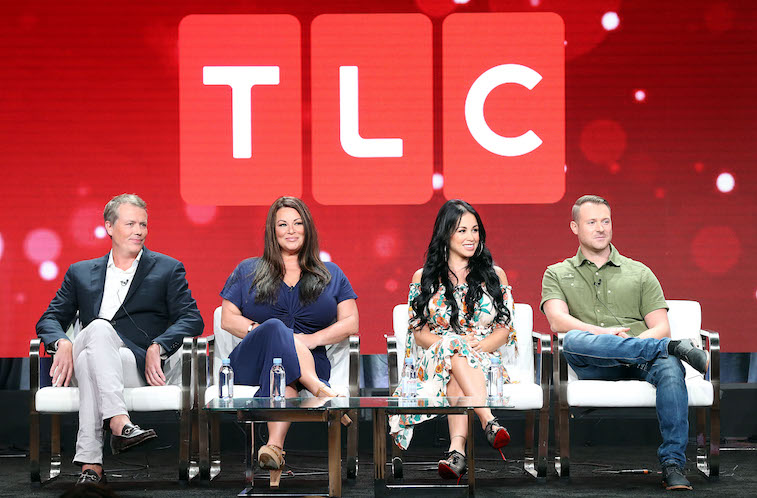 Numerous first season couples are still together
You'll find a number of first-season couples from 90 Day Fiancé still going strong. Reality TV World recently did a piece scoping out which couples are still married. One of the standout couples is Russ and Paola Mayfield from the first season back in 2013.
According to current information, they not only stayed married but also had children. They had a son born earlier this year after six years of marriage.
Paola was from Colombia originally, proving connections with South Americans can often equal successful marital unions. Of course, the dynamics of a marriage are more to do than geography. How you're brought up and your personal goals obviously matter.
We could also say the difference of cultures forces these couples into a serious conversation so they understand one another.
More evidence South American relationships lead to successful marriages
Another Season 1 couple is still married today. This couple is Alan and Kirlyam Cox, with latter living originally in Brazil. Plenty of photographic evidence shows just how happy this couple is, not including the two having a son in late 2017.
It helped that Alan was already living in Brazil at the time when he met Kirlyam. Not all scenarios are similar on the show, though religion was involved in their meeting.
Alan happened to be a Mormon doing mission work, so the two connected through personal faith. Whatever your opinion is of the Mormon religion, it kept this couple together all this time.
Nowadays, they're living in Utah, the mecca of most Mormons.
Another first season couple still married: The Eloshways
Russia is another place where some American men have found love. Mike Eloshway was from Ohio and managed to immediately connect with Aziza from Volgograd, Russia. Thanks to her coming to America on a visa, the two started communicating on a language acquisition website.
You can probably say it's one of the rare romances on 90 Day Fiancé starting online rather than in person. Nevertheless, once they did meet face to face, it was fireworks.
Today, they live in Ohio and have one daughter born earlier this year. A number of first season couples waited to have children until the last year or two.
Many other couples from the show continue with married life
One of the more recent couples still married is Steven Frend and Olga Koshimbetova. Their relationship initially ran into some international snags after Olga became pregnant not long after the two met here in America.
Koshimbetova had to go back home to her native Russia and became stuck there due to visa delays. However, Steven Frend managed to travel to Russia to see the birth of their son last year.
So far, they're still together after Olga was finally able to travel to the U.S. By far, it's one of the more dramatic stories in the 90 Day Fiancé canon, though similar stories usually end up with disastrous outcomes.
With no end in sight for this show, perhaps The Bachelorette/Bachelor producers should reconsider their format and bring in women or men from other countries.
Source: Read Full Article