The term "catfish" — a social media profile of someone pretending to be someone else — has become so ingrained in our cultural vernacular that it's easy to forget where it came from. Back in 2010, a documentary of the same name premiered at Sundance Film Festival, following photographer Nev Schulman as he developed an online relationship with a 19-year-old woman named Megan. But as he later learned, not all was as it seemed, and thus, the "catfish" was born. 
Understandably, Nev was devastated upon (spoiler alert!) learning the whole romance — including Megan — had been a lie. "It didn't really sink in for me until we got back from Michigan that everything was gone," he told The Guardian in 2010. "This world I'd been so involved in and excited about and hopeful for had just evaporated."
Well, lest we break out the tiniest violin, as Nev has taken his story and spun it into MTV's "Catfish: The TV Show," where he meets people who suspect they're being catfished and investigates their cases. Now well into Season 8, fans are already eagerly awaiting any details about Season 9. Here's what we know so far.
Season 8 of 'Catfish' is still airing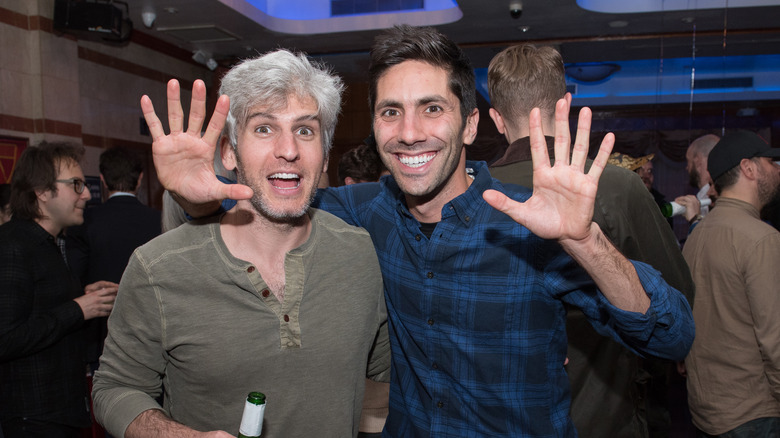 According to Premiere Date, Season 9 of "Catfish: The TV Show" has yet to be officially announced. This is understandable, considering that Season 8 is still currently airing. Episode 50, "Vonnie & Andrew," is set to air on August 31.
Although "Catfish" has taken a few hiatuses over the past year, MTV is still counting all the filmed episodes as part of Season 8. The season premiered all the way back in January 2020 and aired ten episodes before going on hiatus in March, presumably due to the COVID-19 pandemic. The show then returned in August with episodes filmed completely virtually. Nev Schulman told TV Insider that shooting virtually had some surprising benefits. "We can have these private texts through iMessage, which is something you can't do in person," he said. "So in a weird way, it almost let us connect a bit more than we could traditionally."
After another hiatus between January and May, "Catfish" returned with more virtual episodes. The show had been airing on Wednesdays prior to December, when it moved to Tuesdays at 9 p.m. ET, per Hidden Remote. Season 9 will most likely keep this timeslot unless MTV decides otherwise!
Is Kamie Crawford coming back?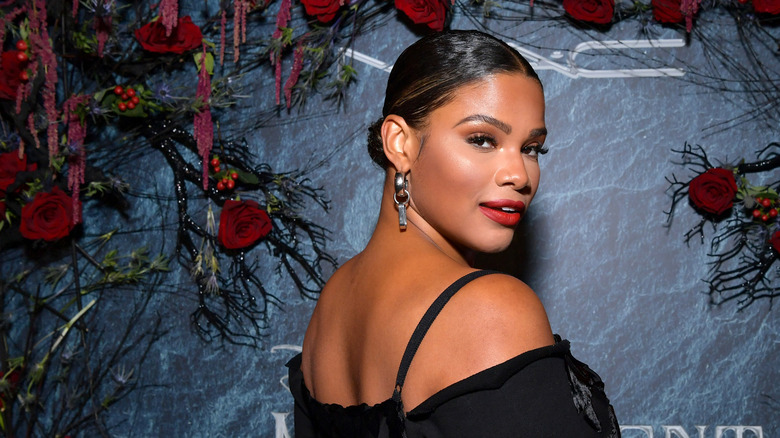 So who will appear on Season 9 of "Catfish"? Obviously, we have no idea who will be getting catfished on the show. But we can safely assume that Nev Schulman and his new co-host Kamie Crawford will be making a return.
From Season 1 until Season 7, Nev co-hosted with director and filmmaker Max Joseph, per Decider. "For a while now I have been straddling two careers as TV host and filmmaker and, while this level of busy-ness is a dream come true, my life can no longer sustain it," Max wrote in an Instagram post announcing his departure in 2018. After Max's departure, Nev was joined by a series of guest co-hosts, like Elle King, Nick Young, Kamiko Glenn, and Kamie. After the period of guest hosts, Kamie, a former Miss Teen USA, joined Nev as the official co-host when Season 8 premiered in 2020.
Kamie told Essence that when she was offered the job, she initially thought she was being catfished. "I was like, there's no way. Because after working for so long in this industry, you just don't come across opportunities like that," she said.
Will Season 9 still be virtual?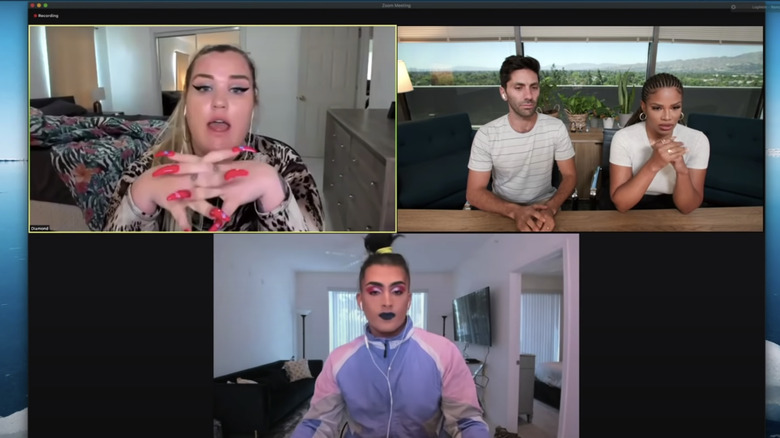 Understandably, the loneliness of the COVID-19 lockdowns led people to cultivating relationships online. The promo for the latest batch of episodes even said as much. "The anxiety of the pandemic has made people more vulnerable to being catfished," a voiceover says.
Kamie Crawford elaborated on this to Essence. "[F]or a lot of the episodes we've been filming, a lot of people have been saying that they've been talking to the people online for a year or two years, right kind of at the start of the pandemic. Or at least the pandemic became a good excuse as to why these catfish could not actually meet up in person," she said. "Then on the side of the catfish, there are a lot of people who started this because they were lonely during the pandemic and they didn't know what to do."
Both Kamie and Nev Schulman spoke to TV Insider about the impact remote episodes will have on future seasons. "… I appreciate not having to travel in cars," Nev said. "It does lower the show's carbon footprint, which is something I'm trying to be aware of in all aspects of my life." Kamie, meanwhile, said she was eager to explore how virtual episodes could help the show expand geographically. "I would personally love it if we were able to open up internationally," she said. We'll see! Some international "Catfish" action could be pretty wild. 
Source: Read Full Article