Does the long-awaited third "Bad Boys" movie include any bonus scenes after the credits start rolling?
Long-gestating follow-ups include blockbusters like "Jurassic World" and famous flops like "Blues Brothers 2000" and "Zoolander 2" — that arrived more than a decade after their predecessors.
Harrison Ford returned for Denis Villeneuve's "Blade Runner 2049" a full 35 years after starring in Ridley Scott's 1982 sci-fi classic.
George Miller took nearly 30 years to follow up "Mad Max Beyond Thunderdome" with the Tom Hardy-Charlize Theron thriller "Mad Max: Fury Road."
"The Odd Couple II" is among the sequels with the biggest gaps between films. Twenty-nine years after the 1968 original, Jack Lemmon returned as Felix Unger and Walter Matthau was Oscar Madison in their last film together.
Paramount
"Tron: Legacy" came 28 years after the original, and featured Jeff Bridges and Bruce Boxleitner. Shot in 3D, the film featured extensive visual effects and a score by Daft Punk. It grossed more than $400 million worldwide in 2010. 
Disney
Paul Fieg's "Ghostbusters" reboot starring Melissa McCarthy, Kristen Wiig, Leslie Jones and Kate McKinnon slimed its way into theaters in July 2016 fully 27 years after 1989's "Ghostbusters II."
"The Color of Money" featured Paul Newman reprising his role as "Fast Eddie" Felson alongside Tom Cruise. Newman won the Best Actor Oscar, 25 years after 1961's "The Hustler." 
Buena Vista
In "Psycho 2," Meg Tilly played a traveler who encounters Norman Bates (Anthony Perkins), 23 years after Alfred Hitchcock's 1960 horror classic.  
Universal
Greed was still pretty good in "Wall Street: Money Never Sleeps," which came 23 years after the original and returned Michael Douglas as Gordon Gecko and co-starred Shia LaBeouf.
Fox
Who says you can't go home again? Ewan McGregor's Mark Renton returned for "T2 Trainspotting" 21 years after the original film.
Fox
Sly Stallone wrote, directed and starred in 2008's "Rambo," which came 20 years after "Rambo III." It was dedicated to the memory of Richard Crenna, who played Col. Sam Trautman in the first three films.
Lionsgate
Roland Emmerich's "Independence Day: Resurgence" invaded theaters fully two decades after his 1996 original — and this time without Will Smith.
A full 20 years after "Dumb and  Dumber," Jeff Daniels and Jim Carrey reprised their roles as dim-witted pals in 2014's "Dumb and Dumber To."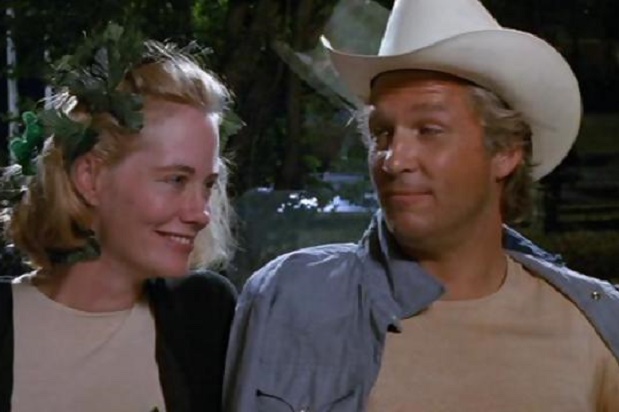 "The Last Picture Show" stars Cybill Shepherd and Jeff Bridges returned after 19 years for 1990's "Texasville," which unlike the original drama about small-town America, was shot in color. 
Columbia
"Blues Brothers 2000" came 18 years after the 1980 original. John Goodman stepped in for the late John Belushi – John Candy and Cab Calloway also died before the sequel – but the film bombed. 
Universal
"Live Free or Die Hard" might have arrived sooner than 2007, 16 years after "Die Hard with a Vengeance," but it was delayed after the events of 9/11. In this one, Bruce Willis' John McClane character battles cyber terrorists.   
Fox
Sly Stallone wrote, directed and stars in 2006' "Rocky Balboa," the sixth film in the boxing franchise. It came 16 years after "Rocky V," and featured the pugilist as widower, retired from the ring and running an Italian restaurant called "Adrian's," after his late wife.
MGM
Star Jack Nicholson and writer Robert Towne came back for 1990's "The Two Jakes," the followup to the 1974 noir classic "Chinatown." Audiences didn't however, and it flopped.  
Paramount
The hapless Vermont state troopers from the Broken Lizard comedy troupe returned to the big screen in 2018's "Super Troopers 2" — fully 17 years after the 2001 original.
Fox
Francis Ford Coppola delivered 1990's "The Godfather Part III" 16 years after the series' previous installment and closed the book on Michael Corleone. The director's casting of his daughter Sofia drew fire; Julia Roberts, Madonna and Winona Ryder were also considered for the role.
Paramount
Sharon Stone reprised her role as Catherine Tramell in 2006's "Basic Instinct 2," the sequel to the 1992 erotic thriller. But moviegoers weren't turned on and it bombed. 
Sony/Columbia
Pixar waited a full 14 years to bring the superhero Parr family back to the big screen in 2018's "Incredibles 2."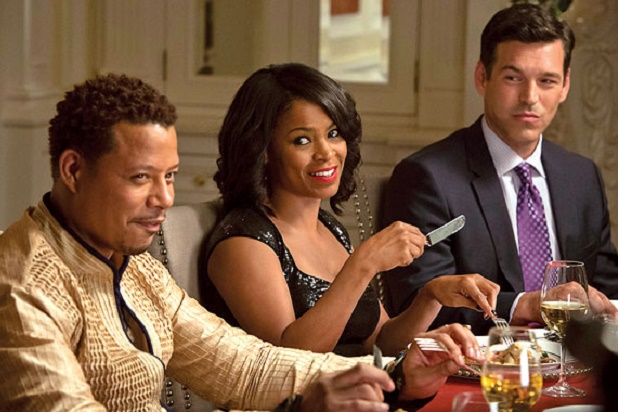 Writer-director Malcolm D. Lee waited 14 years before turning out "The Best Man Holiday," a sequel to his 1999 ensemble comedy "The Best Man." The timing was right: the sequel made $71 million on a $17 million budget.
Universal
2015's "Jurassic World" starring Chris Pratt landed in theaters nearly 14 years after "Jurassic Park III."
Universal Pictures
Paul Hogan and Linda Kozlowski returned for "Crocodile Dundee in Los Angeles," which followed the original by 13 years. But the sequel didn't have many g'days at the box office. 
Paramount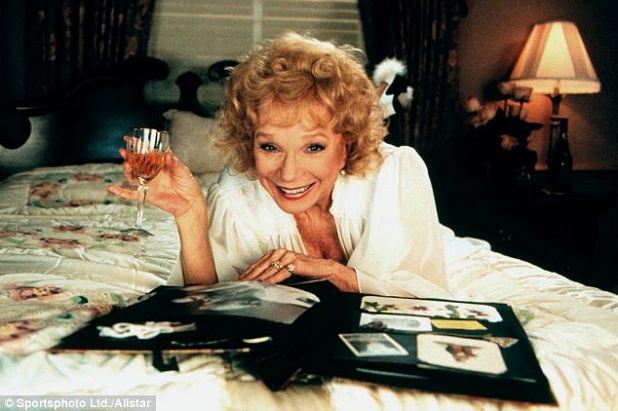 Shirley MacLaine and Jack Nicholson came back after 13 years for "Evening Star," the followup to 1983's Best Picture Oscar winner "Terms of Endearment."
Paramount
"xXx: Return of Xander Cage" came out 15 years after the original and 12 years after its sequel. The second film did not star Vin Diesel as Xander Cage, but he made his return in the third film, which grossed $20 million its opening weekend. 
Paramount
The 2003 action film "Terminator 3: Rise of the Machines" came 12 years after "Judgment Day" and was the last film for Arnold Schwarzenegger before he took over as California's governor.
Warner Bros.
Writer-director Kevin Smith didn't plan on making a sequel to his 1994 cult hit "Clerks." But after 11 years — and "Jersey Girl" — he changed his mind. 
Miramax
Critics took director Tobe Hooper to task for infusing too much black humor into the cannibal saga "The Texas Chainsaw Massacre 2," which came a decade after the original 1974 slasher film. 
Cannon Films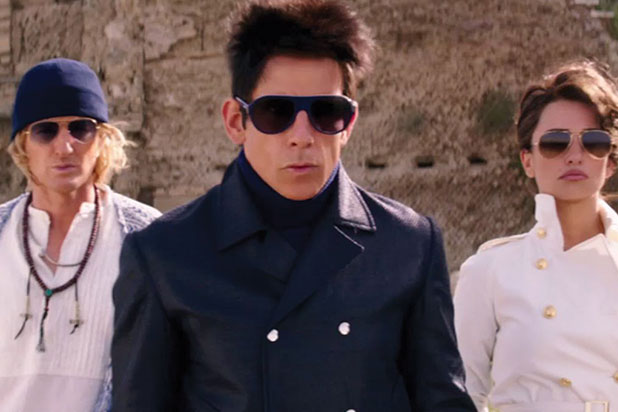 "Zoolander 2," with Ben Stiller and Owen Wilson reprising their roles, came out 15 years after the original. Hoping to reel in fans of the first film, the sequel only managed to gross $28 million.
Paramount Pictures
"My Big Fat Greek Wedding 2" is opening in theaters on March 25, 14 years after the original hit the big screen. It will be opening against box office behemoth "Batman v Superman: Dawn of Justice" starring Ben Affleck and Henry Cavill.
Universal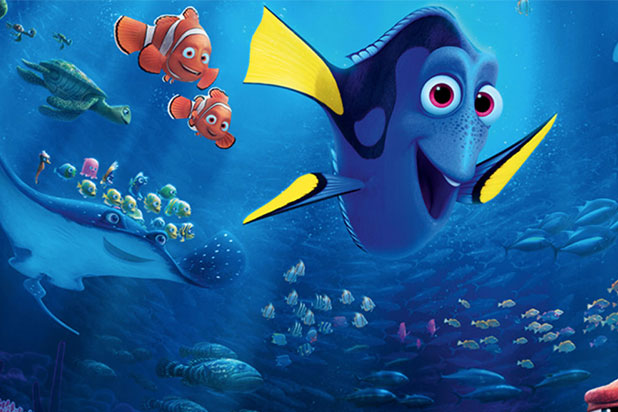 "Finding Dory" is the sequel to 2003's "Finding Nemo," meaning it took 13 years for our fishy friends to come back to the big screen.
PIxar
"Bridget Jones's Baby" is hitting theaters a full 12 years after the last in the franchise and 15 years after the first film, "Bridget Jones's Diary." The 2001 original was a commercial and box office success, while its 2004 sequel "Bridget Jones: The Edge of Reason" scored measly reviews and has a score of 27 percent on Rotten Tomatoes. 
Universal
"Barbershop: The Next Cut," the 2016 follow-up to 2004's "Barbershop 2: Back in Business," was the third movie in the franchise.
Warner Bros.
It took Will Smith and Martin Lawrence 17 years before they reunited on the big screen
Long-gestating follow-ups include blockbusters like "Jurassic World" and famous flops like "Blues Brothers 2000" and "Zoolander 2" — that arrived more than a decade after their predecessors.
Source: Read Full Article