Any Korean drama fan has looked up the name of South Korean actor Kim Seon-ho. Over the last couple of years, Kim has climbed the ladder of fame, starring in Start-Up and other known K-dramas. In 2021, he became a fan-favorite after playing the male lead in Netflix's Hometown Cha-Cha-Cha K-drama.
After the K-drama gained immense success, Kim's hard work plummeted. An online post by his ex accused him of forcing her into an abortion and then leaving her. The actor faced "cancel culture" instantly. But Kim was supported by his fans and continues to rebuild his career.
Kim Seon-ho's ex made an anonymous post abut their past relationship
Dispatch broke the news of Kim's past relationship with his ex-girlfriend. Multiple media outlets covered the story. According to Soompi, on Oct. 18, a netizen posted on a Korean online community a post titled "I am disclosing actor K's two-faced and shameless true nature." The subject, named A, stated she dated an actor before calling it off over claims that he forced her to get an abortion after becoming pregnant.
Subject A claims Kim coerced her to get the abortion based on a lie that she would be liable to pay damage fees if she had the child. She claimed Kim broke of the relationship despite having promised to get married. After the post went public, Kim's agency issued an apology letter and admitted the actor in question was Kim.
According to Soompi, Dispatch later released another report of the messages between Kim and his ex. Kim later addressed the controversy and explained the abortion was a mutual decision between him and his ex. The subject named A later reported she had accepted Kim's apology letter and apologized for the situation.
The South Korean actor will star in 'Sad Tropics' movie
After the first report of the scandal, Kim was dropped from his movie projects and shows. The actor removed himself from the variety show 2 Days & 1 Night Season 4. After Hometown Cha-Cha-Cha, there were no plans for Kim to appear in a K-drama. But, the actor was dropped from his role in the movies Dog Days and 2 O'Clock Date.
According to Sportskeeda, Dog Days has replaced Kim with Lee Hyun-woo. Yumi's Cells star Ahn Bo-hyun will replace Kim in 2 O'Clock Date. Despite the controversy, fans will see Kim in the movie Sad Tropics.
According to Soompi, Kim will star in the movie alongside Go Ara, Kim Kang-woo, and Kang Tae-joo. The movie centers on a male character born to a Filipino mother and Korean father. He dreams of becoming a boxer and travels to Korea to find his father. Along the way, he meets bad people.
Fans supported Kim Seon-ho and his reinstatement in his projects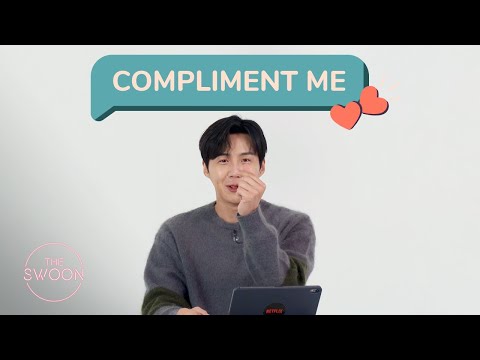 Cancel culture is prevalent in South Korea, whether an actor, celebrity, or K-Pop idol. The mere beginning of a rumor can be catastrophic. After Kim's controversy, he was dropped by his endorsement brands and upcoming projects. After the first episode of 2 Days & 1 Night Season 4 aired with Kim edited out, fans rallied behind him.
According to Soompi, "fans have uploaded petitions on KBS's viewers' rights center protesting against the actor's departure from the show and asking for his reinstatement."
The South China Morning Post claims the South Korean actor has done the unimaginable and survived cancel culture. Some of Kim's endorsements reinstated him, he did not pay penalty fees, and his Instagram followers increased. At the 2021 Asia Artist Awards, Kim won the RET Popularity Award (Actor) and U+ Idol Live Popularity Award (Actor).
Source: Read Full Article