MekaJones and MichaelWatson's relationship seemed doomed from the start on Lifetime's Marriedat First Sight Season 10.
Michael's alleged ultimatum—that Meka have sex with him onthe honeymoon, or he wouldn't be "into the marriage"—sent the couple packingand staying in separate hotel rooms during their romantic getaway to Panama.After that, things went from bad to worse, as Michael'sdishonesty about everything from his job and his past to the mileage on hiscar wore Meka down and made her increasingly frustrated.
Meka decided to call it quits on Decision Day. Recently, the Married at First Sight star took to Instagram to share her candid thoughts about her experience on the show—from what she wishes she'd done differently to how she's made peace with what happened.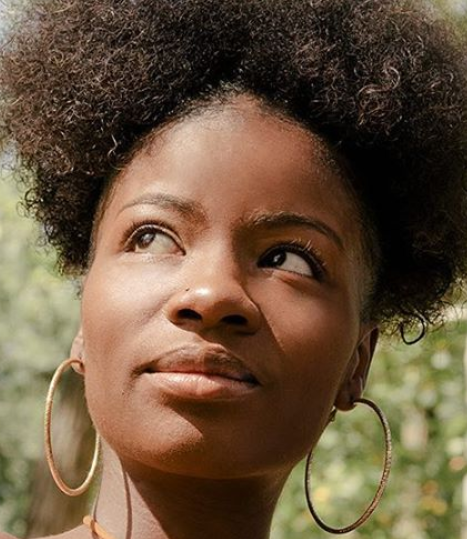 Meka admitted she wasn't 'proud' of all her behavior on 'Married at First Sight'
While dealing with Michael'smany lies during Season 10, Meka was sometimes criticized by viewers forbeing too harsh or aggressive in her arguments with her husband. She evenapologized to Michael for sometimes throwing out harsh words or being too bluntand critical in fights on the Married at First Sight reunion episode.
Meka reflected on thecriticism she'd gotten on social media, as well as her entire experience on Marriedat First Sight, in a recent Instagram post. She captioned a photo ofherself, "Through the ups and downs, I'm grateful to have gotten theopportunity to experience something so unique. I learned so much about myself,how to handle situations better & what I can do to make my nextrelationship better."
The Married at FirstSight star continued by admitting that she hadn't been happy with everythingshe'd done and said on the show, especially with the added pressure of filmingand the stress of being married to a stranger. "Being filmed all the time isnot an easy task by any means, and there were definitely moments that I'm notproud of," Meka confessed. "There were situations I really wish I could'veapproached differently and most importantly I wish I hadn't allowed anyone toget me to the level of frustration that was seen on the show."
Still, the category analystwrote, she knew she'd done the best she could in a trying situation in most cases."But even with all of my shortcomings and downfalls, I am VERY proud of how Ihandled my marriage overall. I'm proud that I didn't allow myself to bemanipulated, gaslighted or a victim. I'm proud that I spoke up about the thingsthat bothered me," she wrote.
Most of all, Meka added, theshow made her realize that no one, and no marriage, was worth sacrificing herself-worth and self-esteem. "And most of all, I'm proud of myself for knowingmy self-worth. It took me so long to get to the point where I could confidentlysay what I bring to the table & what I deserve so it's amazing to see thatmanifest itself in my marriage," the 25-year-old wrote in an emotionalconclusion.
She ended the post on an uplifting note, encouraging other women not to settle for poor treatment or dishonesty in their own relationships. "& to all of the women that are questioning their self-worth because of what a man has told them, know your worth Queen," Meka wrote. "You're not asking for too much, you're just asking the wrong person."
Fans offered support and advice to Meka on social media
Most Married at FirstSight fans praised Meka for being true to herself and opening up about thevulnerable reality of appearing on reality television, as well as for facingher flaws head-on.
Some viewers continued tocriticize Meka about her behavior on the show, arguing that she was too harshwith her husband and didn't come across as welcoming. "Well, hopefully you findwhat you're seeking. When you do, please remember not to be so quick to throwhim under a bus in front of friends and family…Some things between partnersin a relationship should stay in a relationship," one critic wrote under herpost.
Others complimented the Marriedat First Sight star for beingstrong and knowing her worth. "You personify everything a woman should be," onefan gushed. "You're strong, independent, brave, transparent, bright, beautiful,wise and fearless. You make women WANT to use their voice more. You gave all ofus the permission to ask for what we want and know what we deserve."
Another viewer praised Meka's class and grace during a situation in which she was entitled to be more than a little frustrated. "You had more patience than Michael ever deserved, and displayed nothing but class throughout the whole show," an Instagram user argued. "I can't believe the strength it must have taken to keep showing up every day with all you had to deal with. You did it with such resilience, and I love how well-spoken you always were with all you had to go through."
The 'Married at First Sight' star seems to be living her best life as a single woman
Her arranged marriagemight not have turned out as she hoped, but it looks like Meka is living herbest life as a single woman, with travel, family, and adventures filling up hercalendar in recent months. In addition to a trip to Hawaii with fellow Marriedat First Sight brides KatieConrad and TaylorDunklin, Meka has shared photos of travel to Thailand, California, andplenty of other destinations.
The Married at FirstSight star headed to Pennsylvania for the holidays, snapping photos withher family in cute matching pajamas."Merry Christmas from your favorite family," she captioned the heartwarmingphoto.
No matter what she went through on Married at First Sight,we're sure Meka will continue to thrive and be authentic to herself in any futurerelationships.
Source: Read Full Article