Sister Wives star, Meri Brown, feels like she and Robyn Brown are the only wives in the family who are still "fighting for the family." Janelle Brown and Christine Brown leave for Utah for Thanksgiving, and Kody feels like they're not "loyal" to him anymore.
Meri and Robyn discuss the family culture
On the Jan 2nd episode of Sister Wives, Meri decided to meet up with Robyn to clear the air after she joked about Robyn making up the coronavirus (COVID-19) rules. The sister wives discussed Meri's "friendship" with Kody and what the plan is for Thanksgiving.
Meri says, "I tell you, Robyn, the conversation the other day made me so sad. Like, we were not a family. Everybody's ready to go and do their own thing for the holidays."
She said, "And I'm like, 'This isn't the family that I signed up for.'" She continues, "Sitting there in that conversation, everybody didn't seem like they wanted it."
Meri says that she and Robyn are the only ones 'fighting for the family'
On Sister Wives, Meri confesses to the cameras, "When we were younger [and] when our kids were younger, we worked together. We did it together. It's been years. You know, we really started getting comfortable just doing our own thing."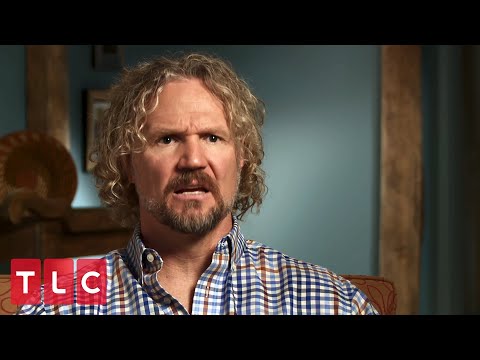 She explained, "There's like a wedge between us." Robyn tells Meri, "It was really weird, but I felt like the idea of what I thought the family was, isn't real or something. It was really, really weird. And really hard." Robyn wonders what happened to the family "culture" built on being there for each other went.
Meri tells Robyn, "Nobody's fighting for our family right now, I think, honestly, except for you and me. I will tell you. I hate that we're in this place that we have to fight for it. But I feel like that, where we're at."
Kody says that Christine and Janelle aren't 'loyal' to him
Christine and Janelle both decided to go to their separate Thanksgiving dinners with their older kids instead of spending it with Kody. They agreed that it would be impossible to be with their older kids and comply with Kody's strict coronavirus rules.
Kody was hurt by Janelle and Christine's choices to leave Flagstaff for the holiday. While Kody sat around the table with Meri, Robyn, and her five children, he made a speech talking about the beauty of the people around him.
Kody tells the cameras, "COVID has been such a strain on the family. And everybody here at this table has been really easy on me about my rules for COVID." He continues, "The contrast has been one of those things has really just made me aware of those who are loyal to me and those who are not."
Are Meri and Robyn the only ones who still "respect" Kody? Are they the only ones fighting for the family? Fans will have to keep watching season 16 to find out more about the family dynamic. Sister Wives airs Sundays on TLC and discovery+.
Source: Read Full Article