The Handmaid's Tale is full of interesting characters on the hit series. Moira (Samira Wiley) is the best friend of June Osborne (Elisabeth Moss). They are both rounded up and taken to the Red Center to learn how to be sexual slaves in Gilead. The friends haven't seen each other in some time and fans are wondering if June and Moira will ever reunite in the future.
June and Moira try to flee from Gilead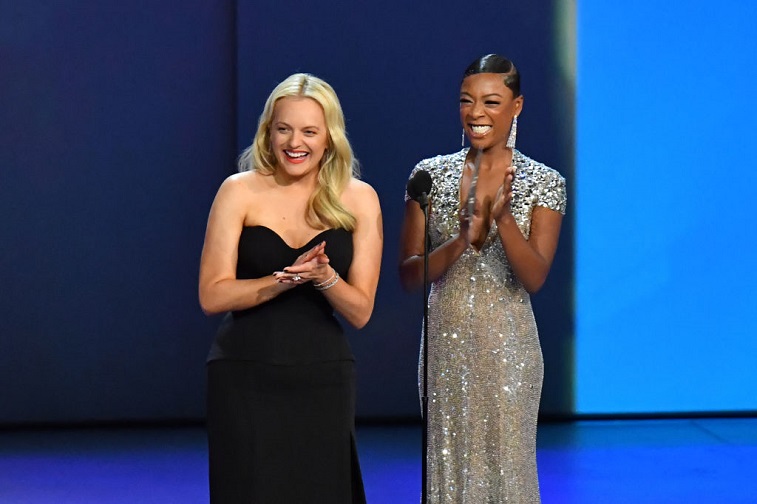 Moira makes quite a name for herself among her fellow handmaids. She reunites with June finally while at the Red Center. They attempt to flee together by taking Aunt Lydia (Ann Dowd) captive when Moira dresses up as her and disguises herself completely. The pair of friends make it as far as the train station when it becomes clear they're arousing suspicion. June tells her to go and get away, which she does. Moira finds her way onto the Femaleroad, but is soon apprehended and taken to an infamous brothel called Jezebel's.
They meet again at Jezebel's
The friends meet again at Jezebel's and have an emotional reunion catching up. Moira tells her about what's happened to her after almost managing to escape. They meet once more before Moira is able to escape to Canada. She manages to kill a customer and put on a uniform in a brazen escape. She drives off in a black government vehicle onward to freedom.
Moira makes it to freedom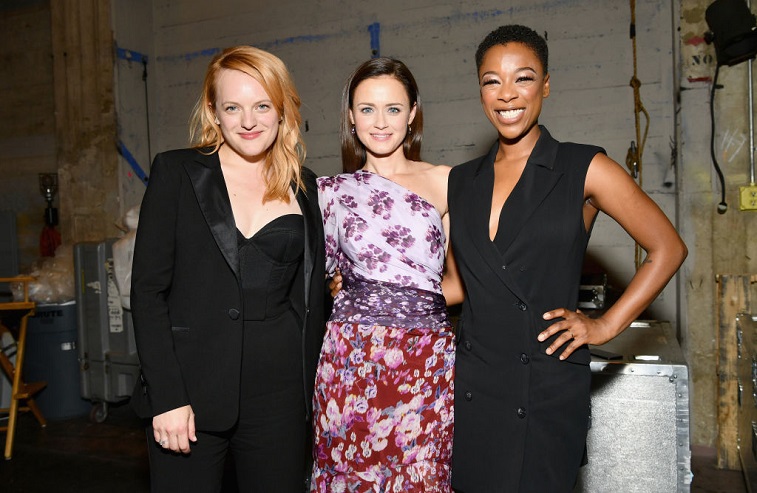 She makes it to Ontario and gets situated in a refugee camp. She's given basic necessities including clothes and a phone. Luke (O. T. Fagbenle), June's husband, finds her and they have an emotional reunion together.
Once Emily (Alexis Bledel) escapes to Canada with June's daughter Nichole, she reunites her with her new family. Moira helps Luke raise Nichole in Canada while June is still stuck in Gilead. They try to make the best of a terrible situation. They stay active and protest against the treatment endured by people stuck in Gilead.
Is June still alive?
Fans will remember that episode 13 of season 3 of The Handmaid's Tale left viewers on the edge of their seats. June successfully planned and executed the escape of numerous children from a horrible fate. She had to give herself up in order to get the children onto a plane. June and a few Marthas and handmaids were able to construct a diversion to distract the guards long enough to get the kids away.
Unfortunately, June ends up getting shot, but not before she shoots the guard and kills him, which probably all seemed worth it to her at the time. June is seen being taken away by her friends and handmaids. She was very much alive and seemed to have such hope in her eyes as she watches the plane depart to freedom. She is most likely still alive and recovering from her wounds.
Will June and Moira ever reunite?
After everything that June has suffered, she deserves to grab hold of her freedom firmly. Fans want her to escape Gilead, which she hopefully will. When she does, she will obviously want to reunite with her family, including her husband and her best friend. June will get to see Emily again as well as her baby daughter Nichole. As of right now, we can only speculate as to what will happen. But according to the next book by Margaret Atwood called The Testaments, June, or Offred, will escape Gilead at some point. Hopefully, we will get to see that happen soon and June and Moira will finally reunite at last.
Source: Read Full Article