Netflix's new reality dating experiment, The Ultimatum: Marry or Move On, brought together six pairs on the verge of marriage to date each other and figure out if they wanted to get married or move on. Alexis Maloney and Hunter Parr left the series early after getting engaged and have since officially tied the knot.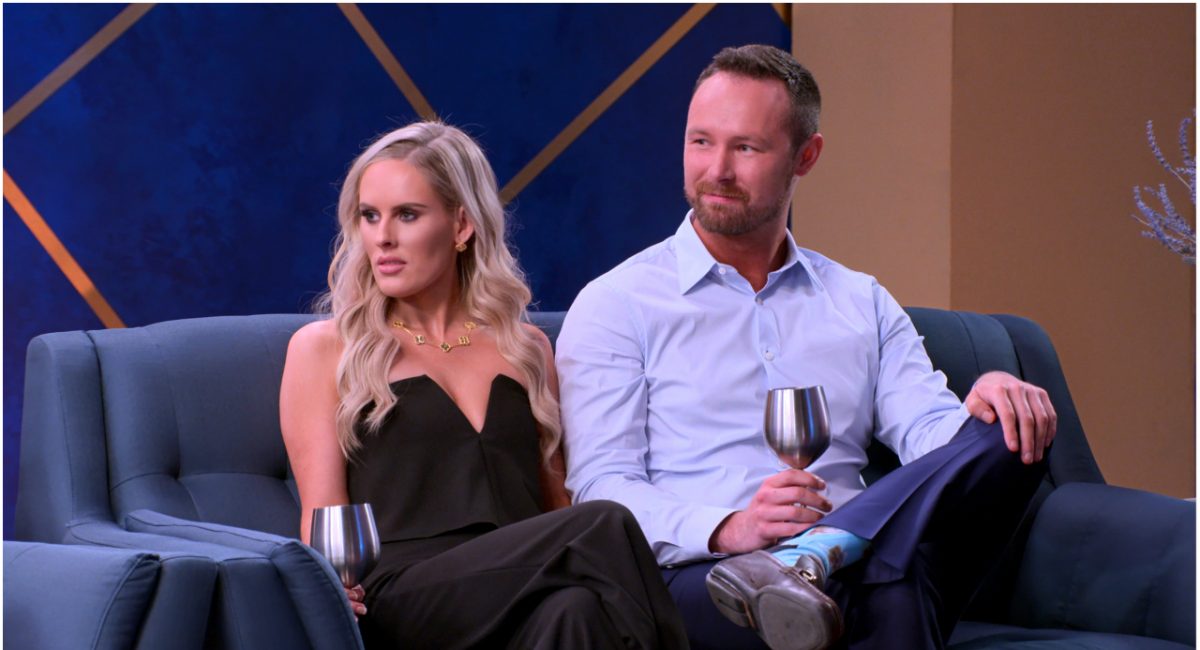 Alexis Maloney and Hunter Parr marry two months after 'The Ultimatum' premiered
Two months after The Ultimatum: Marry or Move On premiered on Netflix, Alexis Maloney and Hunter Parr tied the knot in a June 2022 California-based ceremony.
Speaking to People before the wedding, Alexis claimed she's excited to become a wife and figure out their next plans as a family. Hunter agreed, adding he couldn't wait to begin "to build our lives together."
Although Alexis initially dished out the ultimatum, she claimed she's "happy" they chose to leave the show early as an engaged couple. She noted she knew Hunter was her person and had a difficult time when she couldn't "connect with anyone else."
However, Alexis believes the experiment "reconfirmed" how she felt about her now-husband and is glad about how things worked out. Hunter also thought they made the best choice for them and didn't regret anything. After their wedding, the couple plan to spend their honeymoon in Santorini, Mykonos, and Athens, Greece.
Alexis initially expressed interest in Colby Kissinger
After dating for a couple of years, Alexis issued an ultimatum to her boyfriend Hunter, as she wanted to take the next step in their relationship.
Although he admitted he would have an answer by the end of the experiment, Hunter admitted he found the idea of it "frustrating."
He also revealed in a confessional that he didn't feel ready to propose to Alexis but wouldn't hesitate if he met "the right person." Initially attracted to Colby Kissinger, Alexis approached him, and the two talked, as she thought he had a personality opposite Hunter's.
However, Colby didn't seem as interested. When they spoke again later that night, he admitted he likely wouldn't partner up with her for the trial marriage, which confused Alexis. She asked him for answers the following day, and he told her he wasn't attracted to her.
Hunter proposed to Alexis instead of entering a trial marriage with April Melohn
The confession upset Alexis, who walked over to his girlfriend, Madlyn Ballatori, interrupting her conversation with Hunter, and badmouthed him.
Alexis and Hunter later reconvened, and she admitted she had nerves when it came to living with someone else and dating near each other. Although Hunter agreed, he realized he thought the experience was helping him.
When it came time to pick spouses, April Melohn chose Hunter, noting his "calming" nature. Alexis expressed her disappointment and revealed she didn't want him entering the trial marriage with anyone else.
Moved by her speech, Hunter went over to Alexis and proposed to her, claiming he already saw in Alexis everything he found attractive in the others. Following the proposal, they left the show but returned for the reunion. The Ultimatum: Marry or Move On is streaming on Netflix.
Source: Read Full Article