If you always find yourself disappearing down an internet black hole after watching a new TV series, look this way… 
I have never been the sort of person who can simply enjoy a television series. Indeed, my partner recently informed me that one of the things he most loves about me is my unerring ability to get impossibly involved in the lives of fictional characters – which, now that I've typed it out, feels less of a compliment than I first thought.
He's not wrong, of course: even I will readily admit that I have a tendency to get obsessed with the tiniest minutiae of any series. With House Of The Dragon, it was all of the dragon-sized Easter eggs dotted throughout the series. With Line Of Duty, it was all the fan theories that people kept submitting to Reddit. I honestly sat and ran all of the characters from Netflix's Wednesday through the Myers-Briggs (MBTI) personality test, too – and let's not forget the hour-long conversation I spent with a Belfast taxi driver about the upcoming Game Of Thrones finale (he'd been shipping extras to and from from the set in Northern Ireland and he had some uncannily accurate predictions for that last episode).
You may also like
Best film plot twists: 14 movies with brilliant and entirely unexpected endings
Essentially, I don't just watch a TV series: I live and breathe it. I positively wallow in it, just as I would a hot bath – occasionally pulling the plug loose for a moment before topping up the hot water, just so I can stay in it for longer. 
However, I never really thought it was a problem until I caught myself disappearing into Reddit black holes about – oh god, don't judge me – the cartoon series Bluey, which I honestly likely watch more avidly than my toddler (anyone else convinced that the Heeler family are basically kid-friendly Kardashians? No? Just me then).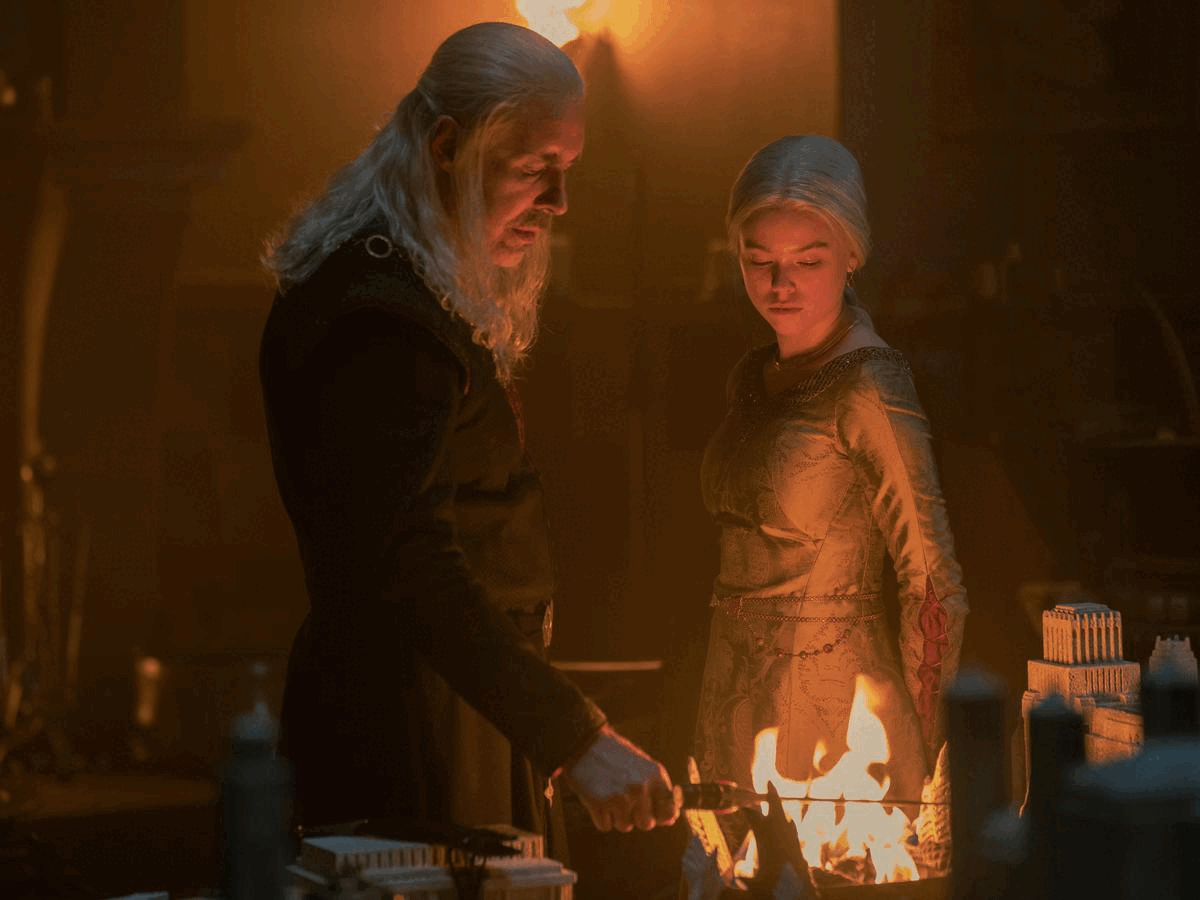 I spent a long time hunting for dragon-sized Easter eggs in House Of The Dragon.
So, what does my obsession with TV Easter eggs and fan theories really say about me? On a deeper level, that is? Well, psychologist and psychotherapist Nova Cobban says it's likely I get a serious dopamine hit out of my behaviour.
"These types of obsessive behaviours, associated with things we enjoy, are fuelled by the dopamine hit we get from the sense of achievement that comes with noticing small details others might miss," she says, which is… well, entirely accurate now I think about it. Nothing better than solving a TV mystery before everyone else, eh? 
"To continue to get the hit – which feels good, so we want more – we repeat the behaviour," adds Cobban.
She goes on to explain: "Those who enjoy obsessing over the minutiae are also enjoying a sense of achievement – or the potential for it. They might also find it a harmless distraction from other things going on around them that are stressful."
Cobban adds: "Potentially, it might also be a mechanism to avoid less exciting tasks. But, while it's still a form of procrastination, it has a greater sense of achievement than something more passive, especially when you get recognition from others online who are doing the same thing."
Some people watched Line Of Duty, while others dissected every tiny detail.
I suppose it's a bit like playing a video game, really. Think about it: those inbuilt reward systems can help you feel like you're achieving something when everything else in real life feels impossible, and they encourage us to push forwards when we feel like giving up. After all, who doesn't love the sound a game makes when you've unlocked an achievement? 
I suppose this means that, if unmasking the fictional killer long before a film or TV series ever does – especially when it's a case as fiendishly tricky as that of Glass Onion: A Knives Out Mystery – prompts your friends and family to praise your superior detective skills IRL, it…
Well, it might not be an inspiring musical note, but it sure is guaranteed to make you feel like you're doing something.
You may also like
Putting Netflix's Wednesday characters through the Myers-Briggs personality test
Essentially, it's very good news for fan theory peddlers and collectors of TV Easter eggs everywhere – but only if we are nurturing a healthy obsession. 
Basically, we should want to take a running jump into the Reddit TV forums because it makes us feel good to do so, not because we feel panic and/or guilt about not doing so.
As Cobban cautions: "Obsessions – even seemingly harmless ones such as these – can be associated with OCD, depending on the way the obsession manifests.
"It's important to keep an eye on how in control of your behaviours you feel you are, and get help and support if you feel you need it."
If you are living with OCD, or suspect you may have OCD, please remember that you are not alone. OCD is treatable and you can learn to manage it. Visit your GP or OCD Action for more information. You can also find local therapists on Counselling Directory. 
Images: Getty
Source: Read Full Article