Watch out! This post contains spoilers.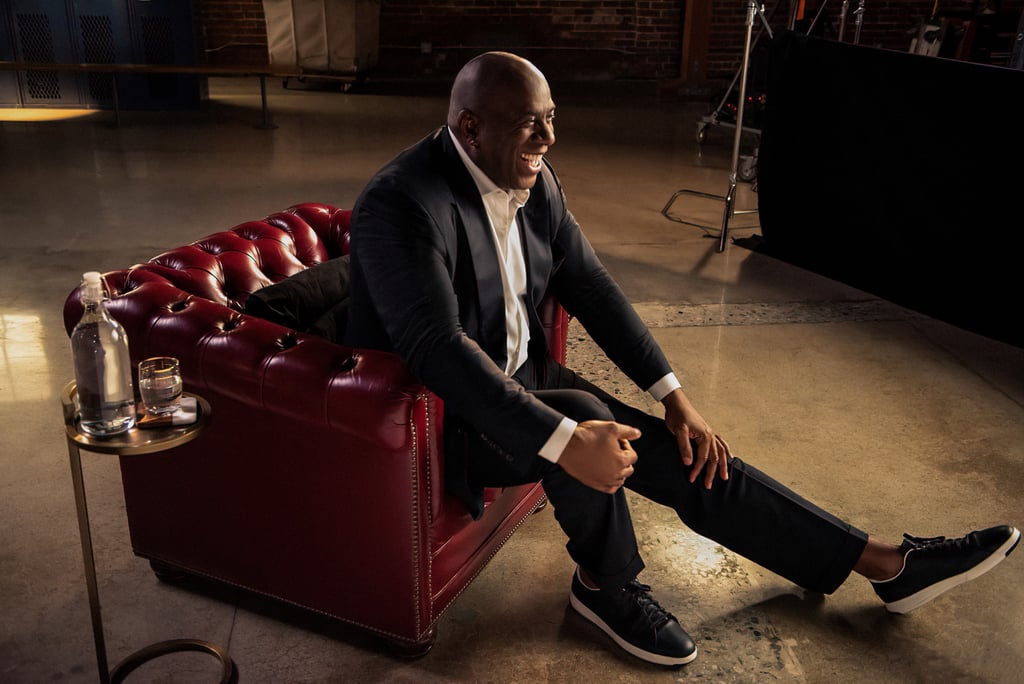 "They Call Me Magic" Recalls Magic Johnson's Iconic Basketball Legacy

The man, the myth, the legend: Earvin "Magic" Johnson is revisiting his decorated career in the NBA in a new Apple TV+ docuseries titled "They Call Me Magic." The four-part documentary event takes what the streamer promises is an "illuminating, holistic look into the life and career" of Johnson — which includes his time with the Los Angeles Lakers, his HIV advocacy, and his work as an affluent entrepreneur and community activist. The Rick Famuyiwa-directed series connects the dots between Johnson's humble beginnings in Lansing, Michigan and the global basketball icon we know today.
Part one of "They Call Me Magic" — which premiered at this year's SXSW Film Festival — recalls Johnson's early playing days in the late '70s, tracing his journey back to high school and college before delving into his rookie season with the Lakers. It features insight from some of his close friends and family, including his wife Cookie, son EJ, and siblings. "They Call Me Magic" also includes never-before-seen interviews with some of Johnson's sports and industry peers like Michael Jordan, Shaquille O'Neal, Dwyane Wade, Kareem Abdul-Jabbar, Larry Bird, Stephen A. Smith, Snoop Dogg, Samuel L. Jackson, and former presidents Bill Clinton and Barack Obama.
The documentary project comes just after the premiere of HBO Max's "Winning Time: The Rise of the Lakers Dynasty" — which spotlights the real-life story of the Showtime Lakers and their dominant era in the 1980s. Johnson, alongside Abdul-Jabbar, helped lead the NBA team to victory during his rookie year, and left his mark as one of very few individuals who changed the game of professional basketball as we know it.
This is just one part of Johnson's esteemed legacy that started on the court and has grown to be so much more since. All four parts of "They Call Me Magic" premiere on Apple TV+ on April 22. Keep reading ahead for the biggest takeaways from part one of the docuseries.
Source: Read Full Article