Although Princess Diana has been gone for over two decades, after she passed away in a tragic car accident in 1997, the world has certainly never forgotten her. The "People's Princess," as she was known, made an impression for the affectionate, genuine way she interacted with everyone in her inner circle, for her impeccable style sense, and of course, for her loving relationship with her two sons, Prince William and Prince Harry.
Princess Diana redefined what it means to be a royal parent, and was exceptionally close to her sons. So close, in fact, that she could get jealous at the suggestion that Prince Charles shared the same close relationship with the boys.
Read on to learn why a particular photo of Prince Charles, Prince William, and Prince Harry rubbed Princess Diana the wrong way and the unique ways in which she ensured her bond with them.
Princess Diana took her sons to do 'normal' things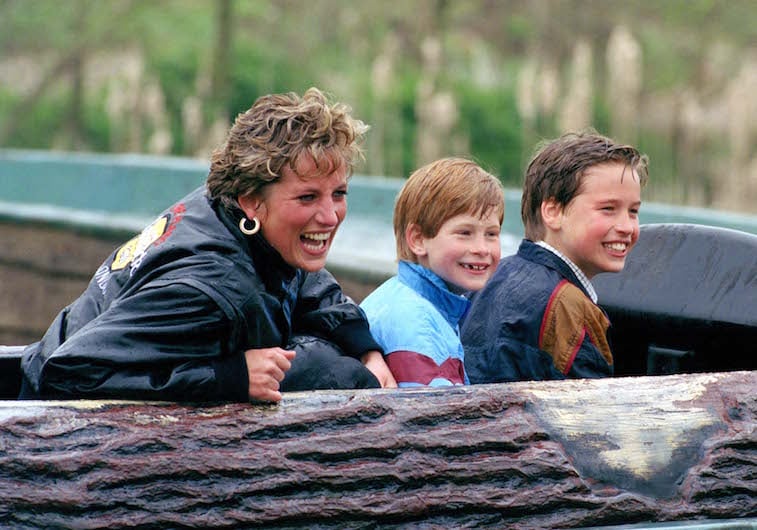 Princess Diana was very young when she married into the royal family and struggled a bit to find her place. Once she welcomed her two sons, her whole world changed for the better. Princess Diana was determined to raise her boys, Prince William and Prince Harry in as normal a manner as possible, without the sense of entitlement that many in their position might have.
Even after Princess Diana and Prince Charles split, she maintained a loving, close relationship with her two sons. They spent a great deal of time together and would do fun things all throughout the week. A few of the "normal" things that Princess Diana loved doing with her sons included taking them to amusement parks (and making them wait in line like everyone else), volunteering at charitable organizations, and even treating them to McDonald's.
It bothered Princess Diana when Prince Charles appeared closer to their sons
Although Prince William and Prince Harry undoubtedly had a great relationship with Princess Diana, it was also important to the boys that they maintain close contact with their father, Prince Charles. Although Prince Charles was very busy with his royal duties, he still made time to take his sons on vacations around the world.
It was during one of these holidays that a photo was taken which would send Princess Diana into a period of great sadness.
The photo in question was taken during a ski trip and featured Prince Charles, Prince Harry, Prince William, and two of their friends. In the photo, Prince Charles was play-strangling one of his son's friends. Reporters had a field day with the photo, stating that clearly Prince Charles had a great relationship with both of his sons and their friends to be playing with them like that.
Reportedly, it was the discussion of how close Prince Charles must be to his sons that upset Princess Diana the most. According to sources, Princess Diana was upset because she thought of herself as the closer parent to her sons. She already took issue with the way Prince Charles parented.
Apparently Prince Charles was very upset when Prince Harry was born and had been hoping that his second child would be a girl. Princess Diana would later claim that it was the birth of Prince Harry that signaled the downfall of their marriage.
Princess Diana made a huge impression on her sons
Although Princess Diana was killed far too early, in a car crash that claimed her life in 1997, the impression that she made on her sons cannot be overstated. The two have kept her memory alive through charity work and in the loving, hands-on way that they are parenting their own children.
Stay tuned to Showbiz Cheat Sheet for more royal family news!
Source: Read Full Article