TLC series 90 Day Fiancé has seen its fair share of controversial relationships that fans cannot stop talking about. Since its premiere in 2014, many viewers have been hooked on watching different international couples fall in love and others break up.
Of course, their stories do not end on 90 Day Fiancé. If you're curious about what some pairs have doing after their time on the show was up, read on below to find out!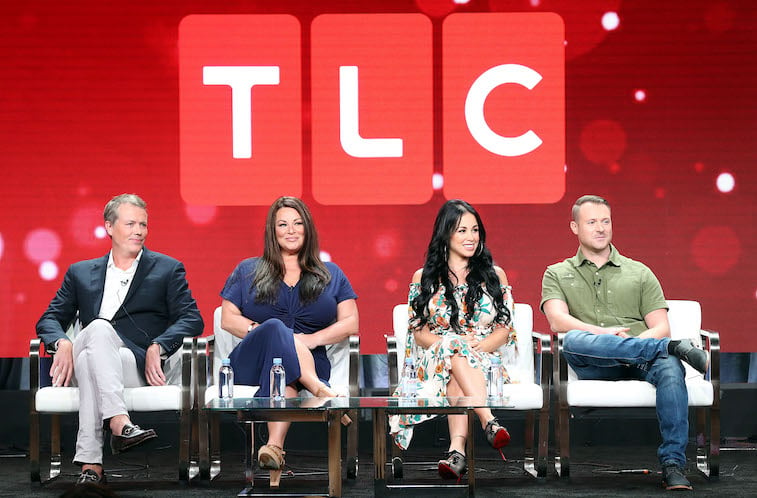 Season 2's Danielle and Mohamed divorced in 2017
Season 2 introduced viewers to Danielle and Mohamed, who had a pretty volatile relationship. On the show, both of them lied to each other about aspects of their lives. Mohamed claimed to have a job, which was not true. Meanwhile, he discovered that Danielle was committing frauds to get money.
Later on, the couple appeared on 90 Day Fiancé: Happily Ever After? and Mohamed revealed that he was not attracted to Danielle. According to him, she had to beg for sex and they did not sleep together until a couple of months after getting married.
Danielle tried to annul their marriage to get him deported. However, she eventually just settled for a divorce in 2017 and Mohamed was allowed to stay in the country.
Today, Mohamed is living in Texas with his dog. Danielle still keeps his last name, but she is seeing someone new – someone who she reportedly knew before Mohamed.
Season 3's Mark and Nikki are still together but keeping a low profile
Mark and Nikki from Season 3 were known for inciting strong reactions from fans. At the time, Mark was 58 while Nikki was only 19 and younger than all four of his children.
While onlookers could not understand how the relationship could work with such an age difference (and the fact that a lot of fans thought Mark was quite controlling), they seemed to have proven skeptics wrong. Mark and Nikki are still married as of late 2018.
"They are still together," a Reddit user shared. "Someone spotted them in Wal-Mart a couple months ago."
However, they are also trying to keep a low profile. Neither has active social media accounts and, thanks to a lawsuit they filed against TLC, they have not been invited to 90 Day Fiancé: Happily Ever After? or 90 Day Fiancé: What Now?.
Season 4's Jorge and Anfisa are together but living separate lives
Those who watched Season 4 might remember Jorge and Anfisa to be seemingly incompatible. They got into fights all the time and it was clear that his family did not like her. A lot of onlookers were even convinced that she was just after his money (and of course, it turned out that his salary wasn't all that high).
Jorge and Anfisa ended up defying the odds and got married anyway. However, they are not exactly living together these days. Jorge got arrested for transporting 293 pounds of marijuana. He happened to be in Arizona (a state with rather strict drug laws) and was sentenced to two and a half years in jail.
He is still serving his sentence. Meanwhile, Anfisa has been participating in bodybuilding competitions and actually winning. She also has a big presence on social media.
Season 6's Ashley and Jay are getting divorced
In the latest season of 90 Day Fiancé, viewers were introduced to Ashley and Jay, who met while Ashley was visiting Jamaica (Jay's home country). The couple got married in 2018, but they quickly became at odds with each other when Ashley found out that Jay was on Tinder and talking to other women.
She filed for divorce in January 2019, but just two days later, she was hospitalized due to complications from lupus. Ashley revealed that Jay rushed to the hospital to be with her, which led her to withdraw the divorce request. However, the relationship went downhill again after that and Ashley filed for divorce again in April 2019, citing "adultery" as the reason.
Jay is could possibly be deported soon. Ashley claimed that she did file to change his undocumented status at some point, but then she withdrew it when he "screwed up again."
When he broke into her property a while ago, she took out a Protection From Abuse order against him, which led to Jay being arrested. He is currently in ICE's custody.
Source: Read Full Article