Angelina Jolie was offered a role in a high-profile film directed by Martin Scorsese. But in a new interview, she says she turned down the opportunity to appear in The Aviator because convicted rapist Harvey Weinstein was an executive producer.
Angelina Jolie worked with Harvey Weinstein when she was 'young'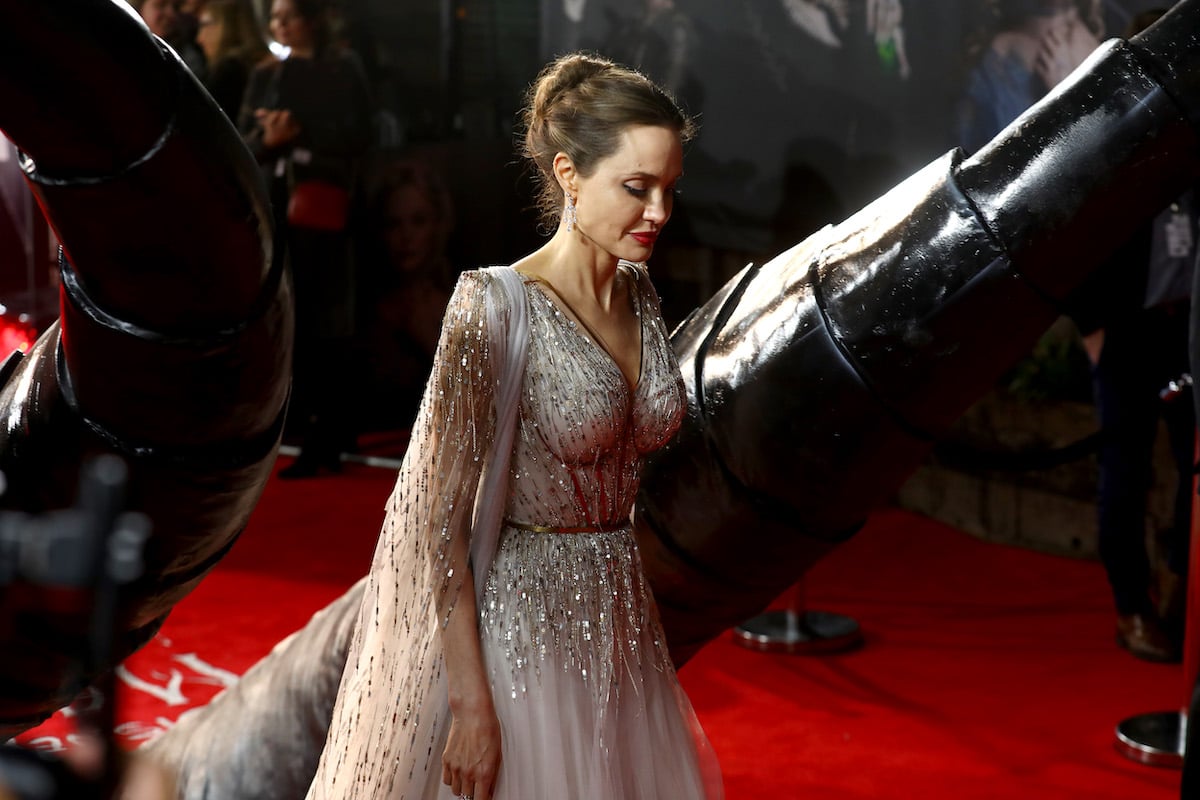 In a new interview, the Tomb Raider star said she was just 21 when she first worked with Harvey Weinstein, the disgraced former movie mogul whose shocking downfall in 2017 brought about significant changes to the industry.
She starred in the Miramax film Playing By Heart in 1998. In an interview with The Guardian, Jolie responded candidly when asked about the first time she really asserted herself to somebody. 
"Erm… well, no surprise, Harvey Weinstein," she told The Guardian. "I worked with him when I was young."
It opened a discussion about Weinstein's alleged crimes, and Jolie said that women tend to minimize sexual harassment and assault. "If you get yourself out of the room, you think he attempted but didn't, right?" the Those Who Wish Me Dead star said. "The truth is that the attempt and the experience of the attempt is an assault."
She said she 'stayed away' from Harvey Weinstein
In the interview, Jolie declined to go into detail about Weinstein. But she left no question about her avoidance of him after the 1998 film, saying she 'had to escape.'
"It was beyond a pass; it was something I had to escape," Jolie explained. "I stayed away and warned people about him. I remember telling Jonny [Lee Miller,] my first husband, who was great about it, to spread the word to other guys — don't let girls go alone with him."  
But Jolie didn't merely steer clear of the notorious mogul. She went so far as to turn down a role in Martin Scorsese's star-filled biopic The Aviator because Weinstein was involved as an executive producer.
"I was asked to do The Aviator, but I said no because he was involved," said Jolie. "I never associated or worked with him again. It was hard for me when Brad did."
Angelina Jolie said she was 'hurt' when ex-husband Brad Pitt worked with Weinstein
Jolie, who recently co-authored a book titled Know Your Rights, said she and ex-husband Brad Pitt fought when he continued to work with Weinstein, knowing about her experience. 
Pitt appeared in Inglourious Basterds, Quentin Tarantino's Nazi-themed bloodbath in 2009, co-produced by The Weinstein Company. According to Jolie, he also sought out involvement with Weinstein as a producer on Killing Them Softly in 2012. She told The Guardian that she felt dismissed as a survivor of Weinstein.
"We fought about it," admitted Jolie. "Of course it hurt."
Jolie is far from the only A-list actor to hint at an incident with Weinstein. Pitt's former finacée, Gwyneth Paltrow was among them. So were Cate Blanchett, Ashley Judd, Madonna, Mira Sorvino, and Kate Beckinsale.
In all, Wikipedia cites 107 women who said they'd been sexually harassed or assaulted by the producer; many of them are household names. That doesn't include those who accused him of rape. 
In any case, Jolie implied that being labeled "difficult" as an actor in the past has only empowered her.
"I will certainly challenge whoever's in my way to get to whatever it is I think needs to be done," she told the newspaper.
How to get help: In the U.S., call the RAINN National Sexual Assault Telephone Hotline at 1-800-656-4673 to connect with a trained staff member from a sexual assault service provider in your area.
Source: Read Full Article