Dario Argento shocked film festival audiences with his performance in Gaspar Noé's Vortex. It's an absolutely devastating movie about life and death. However, critics are specifically loving how the director-turned-actor translates his talents to the silver screen in front of the camera. Noé explained that Argento's daughter, Asia, convinced him to star in Vortex.
'Vortex' brings Dario Argento in front of the camera
Vortex tells the story of a longtime married couple named Lui (Argento) and Elle (Françoise Lebrun). They try to help one another over the course of the story, but dementia continues to weigh heavily on Lebrun. Their son (Alex Lutz) tries to help when he can, but they enjoy their independence and do not want to be put in a home.
Noé explores Argento and Lebrun's story in Vortex through a split-screen format. This allows the film to follow two characters simultaneously, establishing a claustrophobic atmosphere. Critics and audiences know Noé for his visual tricks to enhance his storytelling methods.
Dario Argento's daughter, Asia, convinced him to star in 'Vortex'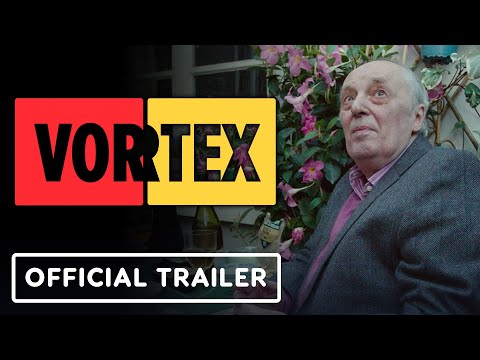 The Film Stage interviewed Noé to talk about what it was like to work on Vortex with a horror legend, like Argento. The filmmaker explained that this ultimately informed how they interacted on the set.
"I told him, 'Hey, Dario, you are the big director. I'm just a student. You take care of your character, I'll do the camera,'" Noé recalled. "He's such a sweet guy, there are not many directors that I know that I would want to film and spend every day having lunch and dinner with."
Noé added: "Scorsese is one; he's another. There are some people in life that you like as a person, as an artist, and also as showmen. Dario Argento, whenever you see him on stage, people are laughing, applauding, and I'm very surprised that no one before me offered him a big part in a movie. He's pure charisma."
Argento's daughter, Asia, certainly played a big part in getting him on board for Vortex.
"I was told by him, and by his daughter, that he liked my previous movies," Noé said. "He hadn't seen Love, but Climax, Irreversible, Enter the Void. It was not evident that he would say yes, because he was preparing a movie, and when you are preparing a movie all your brain goes to your own feature."
Noé concluded: "But with the help of Asia [Argento], who convinced him to not stay in Rome but to go with his assistant director to France and work on his movie in France, finally he said OK."
Gaspar Noé learned how to work with the director through Benicio Del Toro
Noé told Film Stage that all of the Vortex actors are constantly improvising throughout the movie, including Argento. He learned how to properly respect an actor's craft from star Benicio Del Toro, who gave him a little piece of advice.
"They are all improvising, even the little kid," Noé said. "I got used to that way of shooting, because I think that the performances I get by giving a lot of freedom to those I'm filming are much better than if I tell them how."
Noé continued: "I often see Benicio Del Toro. I've never worked with him but I said, 'Who among all the directors do you like working with most?' and he said, 'Steven Soderbergh,' and I said, 'Why?' and he said, 'Because he's the only one who doesn't tell me how to do it." So I said, "OK: that's how you get the respect of an actor.'"
Source: Read Full Article