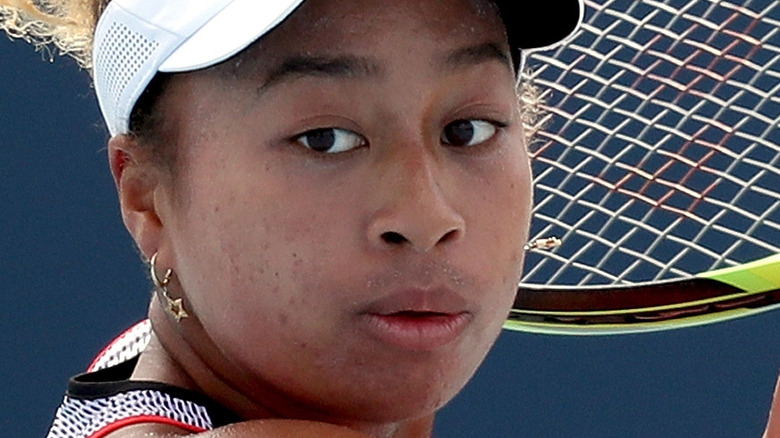 Twenty-three-year-old Naomi Osaka is one of the top-rated athletes in the world. The four-time Grand Slam winner was ranked No. 1 by the Women's Tennis Association 2019 and currently holds the No. 2 spot in the singles ranking (via WTA Tour). 
The tennis star discovered her love for the sport when her father, Leonard François, began training her and her little sister Mari Osaka (via Celeb Answers). As the Osaka sisters grew older, François had them practice five or six hours a day at a local tennis court, as well as, train under dozens of coaches. Thankfully the girls' handwork paid off and both Naomi and Mari became international tennis stars.
Through spending so much time together working toward their shared dream and growing up together in a loving household, Naomi and Mari were able to form a very close bond (via People). In a featurette for Netflix, "Voices of a Champion" Mari explains what it was like growing up with her sister and how much she cherishes their relationship.
The Osaka sisters have an unbreakable bond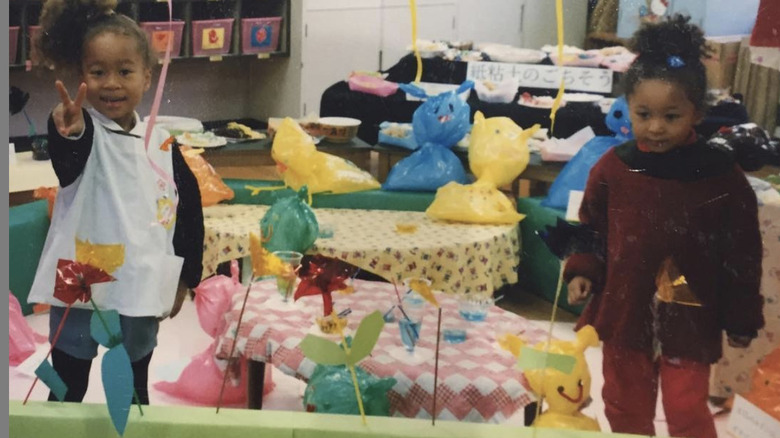 In connection with Naomi Osaka's self-titled Netflix docuseries, the streaming giant released a nearly two-minute video narrated by her older sister Mari Osaka (via YouTube). The series features pictures of the sisters in their youth and videos of their many tennis practice sessions. Mari explains, "We dreamed of being champions. Defying labels, courting excellence, each choosing victory over the other. Our parents organized our dreams and trained us to fulfill them."
Though Naomi is the better-known tennis player, Mari has also had an enviable career. She has competed at many top tournaments and won many matches throughout her many years on the court (via WTA Tour). However, in March she announced her intention to retire from professional tennis. She said in an Instagram post, "I am retired from playing tennis. It was a journey which I didn't enjoy ultimately but I'm grateful for all the memories and support I've gained and received over the years from the sport. I'm moving on now so you can look forward to new fun projects upcoming in the future," (via People). 
Mari has yet to explain what's next for her but her fans will certainly be excited about whatever she decides to pursue.
Source: Read Full Article